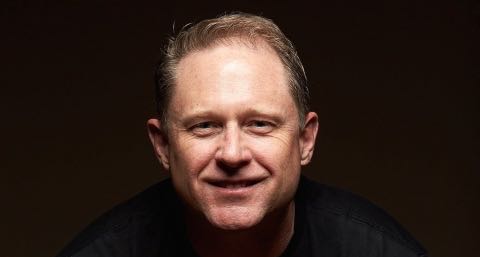 Steve Holley Appointed As CEO Of HUF And Lakai
Steve Holley has been appointed CEO of HUF and Lakai with immediate effect. Holley has been acting in an interim role for the past nine months and has made a positive impact in that time bringing over 20 years marketplace experience and a clear focus to the role. 
Press Release: HUF Worldwide today announced that its Board of Directors has appointed Steve Holley as CEO of HUF and Lakai, effective immediately.
"I am excited that Steve has accepted our invitation to become the HUF and Lakai CEO," said HUF founder, Keith Hufnagel. "Over the past couple of years, I have been able to work closely with Steve and he has really helped us create a foundation for the future. Steve has a solid understanding of our industry and of the HUF and Lakai brands. Even more importantly, he understands our brand DNA and believes in the importance of us staying true to who we are. Steve taking over company leadership means that I can focus even more on our brands and creating great new product."
Steve Holley has more than 20 years of experience in apparel, consumer products, and retailing. Since 2014, Holley served as Senior Vice President of Brand Operations at Renegade Brands. In this role, he worked across the Renegade family of companies on brand development, growth strategies, and operational excellence. For the last nine months, he has been serving as interim CEO for HUF and Lakai. Prior to Renegade Brands, Holley held global strategic leadership positions at both Oakley and Mattel. He was also a consultant with Kurt Salmon, where he advised private equity, apparel and consumer products clients on brand growth strategies.
Scott Olivet, Chairman of the Board, commented, "On behalf of the entire Board of Directors and Altamont Capital Partners, we are pleased that Steve has accepted the CEO role. For the last 9 months, Steve has been a catalyst for change while, at the same time, maintaining the integrity of the brand and Keith's vision. I've had the pleasure of working with Steve for the last 10 years and he brings an increasingly rare combination of marketplace knowledge, leadership, brand focus, and operating capability to the positon. Steve and Keith are an incredible combination to lead the company in its next phase of growth, amidst a rapidly changing retail environment.
"I am extremely excited about the opportunity to lead HUF and Lakai into the future," Holley said. "Having grown-up skateboarding, I've had a passion for the culture throughout my life. Keith is an icon and through his vision, the team has built a provocative brand that reaches beyond skateboarding through collaborations with the skate team, artists, musicians and other disruptors. Similarly, Mike, Rick and team have built Lakai to be one of the most authentic skate brands in the world. And while other footwear brands have come and gone, Lakai and 'The Flare' remain true symbols of skate culture – by skateboarders, for skateboarders.
It is a privilege to partner with Keith and leverage the strong foundations he and the HUF and Lakai teams have built thus far. With the apparel and retail world going through a period of significant change, HUF and Lakai are well positioned for continued growth while remaining permanently committed to the skate community we are all so passionate about."