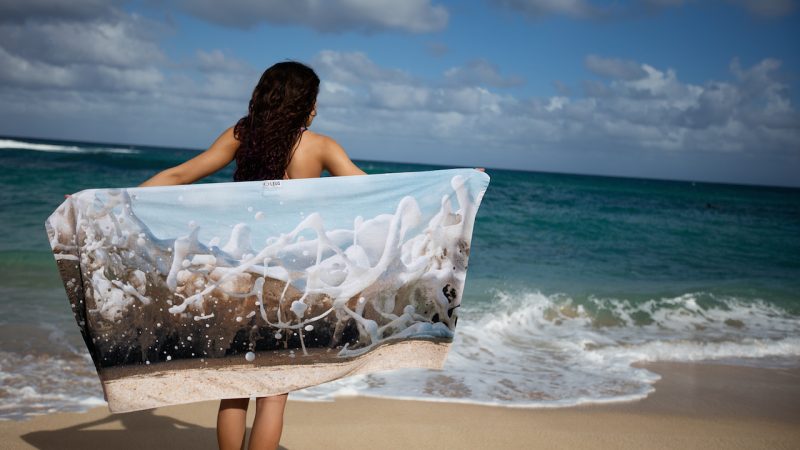 Brand Profile: LEUS Towels Looking To Make Waves In The Surf Accessories Market
New to the towel market, LEUS launched in the States in March of 2017 and have seen great success in that market so far. With pro surfers, Conner & Parker Coffin, Clay Marzo and legendary photographer Brian Bielmann on board as ambassadors the brand is looking to break into the European market this summer.
Who's behind LEUS and what are their backgrounds?
LEUS is comprised of many individuals who saw a need in the market place. We have been working on LEUS for two years now and we are very proud to introduce LEUS to the public. Following our team's prior work experience in accessories, we have learned from those past successful accessory brands on how to find a niche market and create a mainstream demand for it. Also, our team of sixteen highly experienced sales reps/agencies, spanning the entire US, have been key to our success and growth.
How is the brand working in the European region?
Many distributors have been approaching us and we are currently discussing and negotiating the terms for our European launch. Due to the high demand from Basque Country retailers (both French and Spanish) we will find a solution to select a couple of lucky partners and supply them from the US.
How is business?
We launched in select US retailers in late March 2017 and sales are off to a great start! The feedback from buyers, shop employees, and customers has been extremely positive. We are already receiving re-orders in early April from our accounts. Retailers are excited to see sell-through even before summer business kicks into high gear. Customers have responded well to our displays and unique packaging, many times even buying 2-4 towels at a time. The family needs a fresh towel setup for summer! We also are launching changing ponchos soon that our retailers can't wait to get in their stores. The feedback from them has been incredible.
Where are you manufacturing?
Our supply chain has been designed to allow for fast global expansion, maximizing the margin equation for both retailers and distributors. Due to their technological and quality advance over other countries, China is our main production partner. We also utilize limited production runs with other countries when the story and quality proposes a unique product to our costumers.
How are you helping retailers to merchandise your products?
Surf shops have been selling towels since the dawn of time, but they've always been folded and shoved down in a corner, hidden from customers. We're changing that with innovative POP displays, product design, and an ambassador program that will give consumers a reason to come into to their local shop to buy. We grew up in and around surf, snow, and skate shops and want to support them in every way possible.
With our combination of merchandising, displays, shelf appeal, and pricing we have created the perfect recipe that is already proving to be a new and exciting revenue stream for our accounts.
The management team are from surf backgrounds – do you plan on placing Leus outside of surf retail?
LEUS is a global lifestyle brand that launched with a very specific strategy to disrupt the towel category through all distribution channels. We have big plans but can't quite share them yet. Follow us @leustowels to find out more.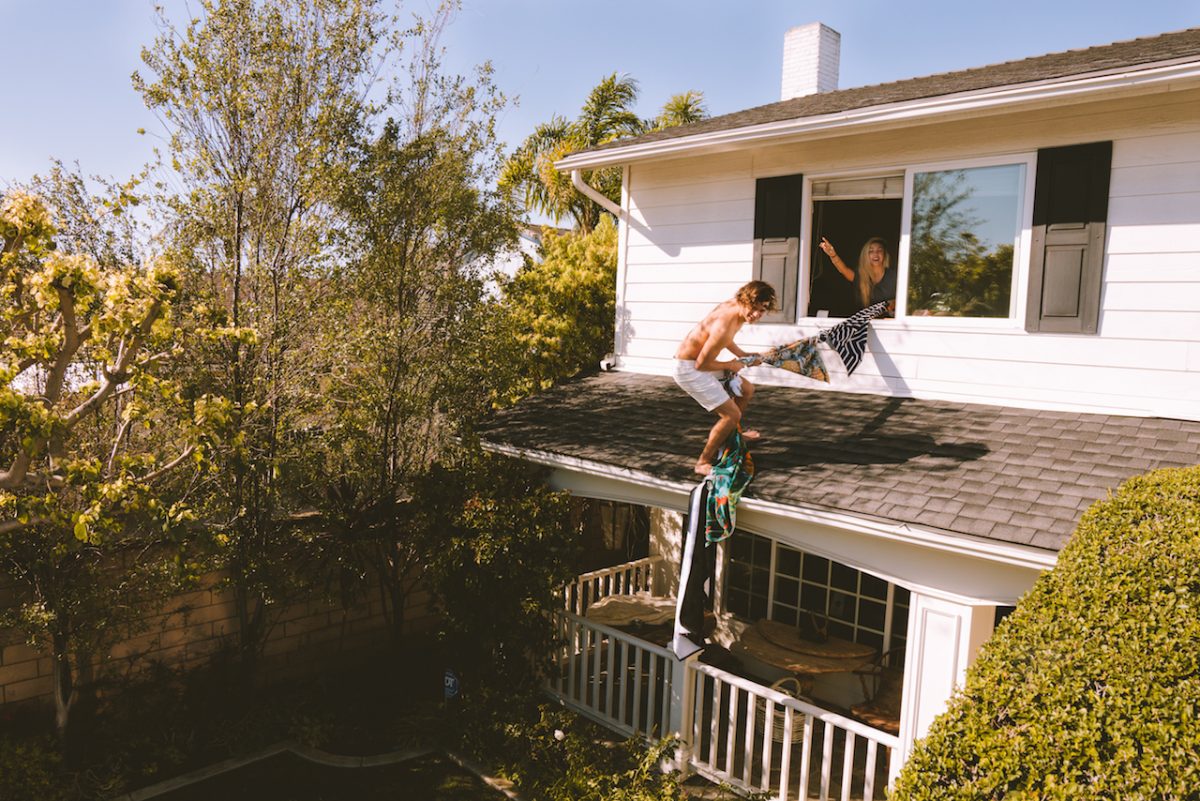 How do you envision the brand's growth over the next three years?
Our team created a solid infrastructure for two years before our launch in February. This included a very detailed and accelerated growth plan set for the next five years. Currently everything is going to plan and growth has been better than we expected.
Please could you tell us about the athletes on the team and any artist collabs?
LEUS has enlisted professional surfer turned partner, Conner Coffin, along with legendary photographer Brian Bielmann, surf savant Clay Marzo, Conner's best friend and brother Parker Coffin (and the list goes on) as ambassadors to lead the way. We have many influential people using our towels including many WCT surfers. Through social gorilla marketing, our tribe is growing every day.
We have some bold marketing activations coming this Spring/Summer and will be doing so through traditional media (both endemic and non-endemic) channels as well as seeding social media influencers and local heroes. Stay tuned for more collabs in our 2018 collection.