#ROXYFITNESS Gathers 1500 Girls In France
The #ROXYFITNESS European tour was officially kicked off in Marseille, France on Sunday, June 25. The women's only event concept combined yoga, running and Stand Up Paddle (SUP) which saw 1500 participants get involved on Bonneveine beach.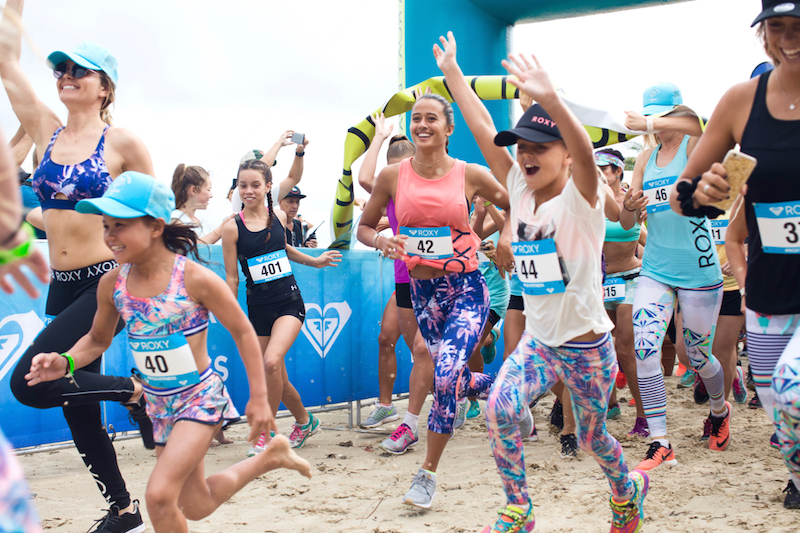 Press Release: The #ROXYFITNESS events officially kicked off the Europe with the first stop in Marseille, on Sunday June 25th.The unique, fun and all women's event concept, combining Yoga, Running and Stand Up Paddle gathered a massive 1500 participants. With the Mediterranean Sea as a magnificent backdrop, the girls lined up on Bonneveine beach for a 1-hour Yoga Master Class, a 6km Run and finished up the day with a 2km Stand Up Paddle Race.
Combining with the Sosh Freestyle Cup for the third year in a row, the #ROXYFITNESS 2017 edition was surrounded by RoxyFitness ambassadors such as Justine Mauvin (French longboarder and singer), the Hawaiian surfer Mainei Kinimaka and the British snowboarder Aimee Fuller (semi-finalist at Sochi's Olympic Games).
The #ROXYFITNESS next stop is scheduled in Biarritz, France on July, 2nd and then San Sebastian, Spain on July, 23rd. Information & inscriptions : roxy.com/fitness
#ROXYFITNESS 2017 European Tour Schedule 
July2nd –Biarritz,France
July 23rd – San Sebastian, Euskadi
August 9-13 – Newquay, UK
October 8th – Hossegor, France
Special event : Annecy (July until September)
A TYPICAL DAY AT #ROXYFITNESS:
1-hour Yoga Master Class, 5 or 6km Run (according to tour stops), and 2 km SUP Race. Participants are welcome to register for one, two or all three events.
Information and registration at: www.roxy.com/roxyfitness