UK Market Intel June/July 2017
It's a funny world. Just take British Politics. If you wrote a book about UK Politics (and added in a bit of USA Politics for good measure) nobody would believe the plot. For me, and many others, there appears to be a famine of inspiring people who want to lead a fair society – on both sides of the Atlantic! By Gordon Way.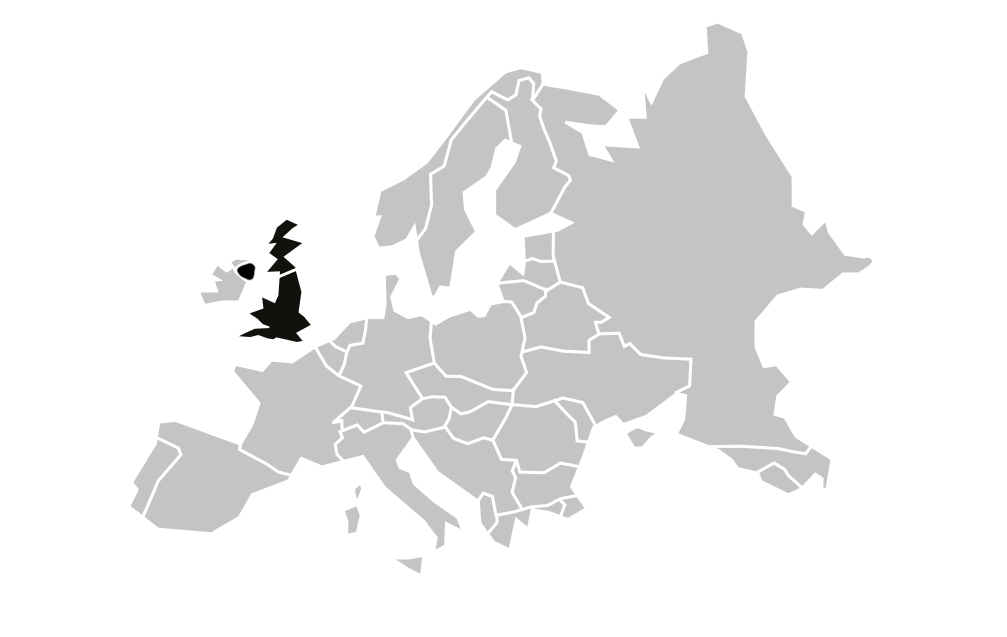 And, surprise surprise, this morning we woke up (3 days after the election) to news that business confidence is at an all time low. Whatever happens next let's hope that they manage to negotiate a decent deal with the EU – fair for all sides – so that we can get on with 'business as normal'.
And 'business as normal' is where we appear to be … or, right now perhaps a little better than normal. The winter sell-in concluded with relatively happy people and the winter order book is generally strong. Let's hope that carries through to sales when we get to the Autumn. I am not so sure, but so far so good.
It's early June and we're in the middle of some storms (I mean weather not political) with warning of a potential ground frost last night. Has nobody told the weather gods it's June?
One of the busiest parts of the UK for watersports is the Poole/Bournemouth area and if any retailers are ready for the summer it will be the plethora of boardsports shops in this area. So this month I thought I would stick around this part of the country.
First stop, Matt at H2O who started the conversation in a typically British style: "What's going on with the weather?" This for any Brit is a key part of the conversation. When we'd got past the weather I asked Matt how business was: "Kids are back at school so it's a bit quiet right now but generally we've had a good year so far. This follows on from last year where we finished 25% up. April was crazy – our biggest on record and about 35% up on last year." What is hot and what is not? "SUP of course is doing well – and we did well over the winter with the real hardcore enthusiasts – but now it's moving towards the inflatable leisure end of the market. Kite has held up well and it's been a good season for us – as a result windsurfing has taken another knock and wakeboarding has not really started yet – but the cables are open and we're stocked and ready for the rush."
H2O have been around since 2004 so they have a lot of history in what is one of the most active watersports areas in the UK. What of soft goods, fashion and wetsuits? "Fashion is poor – we don't really focus on it and I am sure we could do better but we just don't have the time." And neoprene? "Again – we could do better – loads of the business has gone online and it's a declining market for us – we have really not grasped that nettle and perhaps we should."
Finally the conversation turned to the inevitable Election: "I just want it out of the way, I want some stability. I'm really optimistic about the future but I just want some stability for the UK." (I spoke to Matt before the Election).
Less than a mile away and over to Chris at Poole Harbour Watersports. The business has been around since 1980 with Chris taking over in 1993 having done his grounding as an Engineer (!) and then, more sensibly, a windsurfing instructor. How is business? "Generally OK," I noted some caution in the voice so pressed for more information and found a very similar story to H2O: "SUP is strong, kite is good and windsurf is sketchy but wind SUP is growing so we hope that eventually this may translate to some growth in windsurfing." But why the caution? "It's not so much the sales that concern me but more the 'business' side of things – our business rates are horrific and look likely to go up and it's really hard to maintain our margin. So whilst turnover is up, the overheads are up as well. It's tough."
Chris mentioned foiling with a positive hint: "Foiling everything is happening and it's really exciting." I guess as an Engineer this may be of particular interest to Chris but 'foiling' does appear to be breathing new life into many sports – particularly kite and windsurf… with no doubt many others to follow. But SUP appears to be keeping many businesses alive at the moment: "Quite what we will do when it drops off I'm not sure – but something will come along. SUP has taken seven or eight years to really take hold and long may it continue."
A hop-skip and a jump to Bournemouth and I caught up with Sean from Sorted – The Wetsuit Warehouse. The business has evolved and changed over the past few years. From a well-established surf shop (est 2001) it has now become one of the largest online retailers of wetsuits: "The bottom line is that the new millennials are less and less interested in visiting a store. They will use their phones and expect delivery the next day – we have to offer them that service and I am glad we chose to focus on a niche area in which we excel. But it still amazes me that we get online orders from people who are two or three streets away. They simply cannot be bothered to visit the store." So is the store going to disappear eventually? "I don't think so and I really hope not. We're lucky – we have a beach store, a hardware store and the warehouse – so we've got it covered. And no – I really don't think the stores will disappear"
I could not raise anyone else in the area so I had to take a hike to get a comment from a skate store, so I nipped 'up the road' to Bristol and spoke to Nick from Route One – they have a chain of seven stores. Nick was in fine form, although he almost always is. "Good, good. Business is good. Stores are all doing fine and online is OK." Only OK? "Yeah – online is tough as we all know but we're holding our own and we're happy enough. Not content, but happy enough. Then again anyone in this business who says they are content should not be in the business should they?" Route One are as much about shoes and soft goods as they are about skate shoes: "Footwear is good for us. People are always going to need a new pair of shoes whereas they can make a deck last a bit longer if needs be and with the price hikes already in the system that's what people are doing – so hardware is only OK." It is also down to predictability that makes the clothing and footwear an easier business. "There's still a lot to play for but it is the lack of predictability that makes the hardware so tough. Whilst I'm really happy and confident with our winter buy who really knows how the consumer is going to react to the new seasons prices. That said I do feel confident going forward – let's get through this Brexit and election nightmare and hopefully we can get on to a stable footing."
I wonder if any politicians are reading this? Doubt it very much. This funny world is probably going to get funnier before it gets easier!