Protest Transforms Backyards And Garages Into Surf Zones
The new campaign by Protest aims to prove that you don't need perfect waves to capture the stoke. They believe that all you need is a board, an open mind and a whole lot of creativity and you too can #preparetogetthere. 
Press Release: Warmond – Summertime approaches and so does that amazing trip to that sweet beach with the best surf. No waves nearby? And you think that should stop you from surfing? The severe lack of waves shouldn't stop anyone from riding. At Protest the preparation never ends as we transform backyards and garages into surf zones. We create our own conditions to showcase that you can 'Prepare To Get There' no matter where you are.
#preparetogetthere 
'To hell with obstacles' "To hell with logic, to hell with obstacles. Let's do what we love." Since day one, Protest reminds riders the reason why they set foot on a board in the first place – to have fun! With our latest campaign "Prepare To Get There", Protest prepares all surfers for the season. In a series of three videos surfers show their skills and push themselves and their gear to the next level. Watch and enjoy!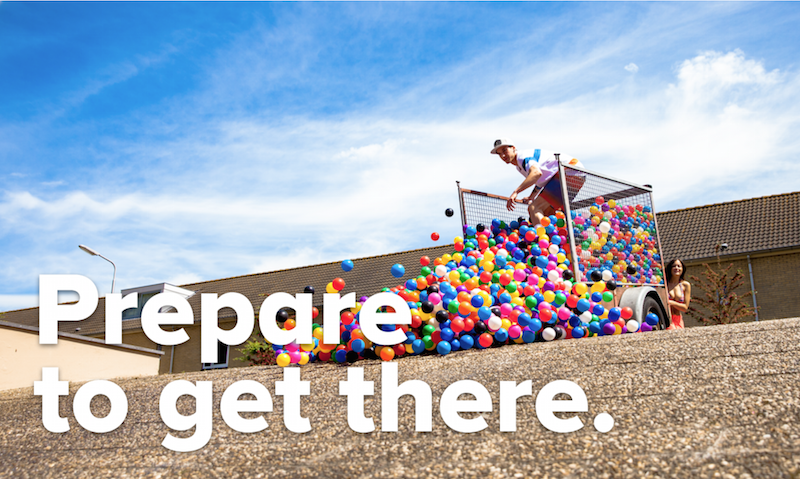 Philosophy behind the campaign 
Protest continues it's "Prepare To Get There" campaign in order to inspire surfers everywhere that no matter where you are, you can prepare. Even without the right conditions, you can get out there. All you need is your board, a whole bunch of creativity, some guts, and voilà, new conditions are born. Don't let anything stand between you and your board. Get out and prepare yourself to get there. Protest Sportswear creates its own conditions in a continuation of our campaign, without even a grain of sand or a drop of ocean in sight. We're excited to continue our 'Prepare To Get There' campaign into the summer.
Social Content Campaign 
Natwerk and Protest continue their successful "Prepare To Get There" campaign into the summer season. Head of Marketing Anjet Wesselink understands that "delivering engaging and unique content is the best marketing tool. It strengthens the brand, it's incredibly shareable, and broadcasts our core philosophy: ''To get there."
We've adapted our winter campaign featuring people prepping for the ski season in non-winter environments with distinctly summery settings and scenes that showcase those with eagerness to surf, no matter the surface. Building on our previous success, the campaign goal is to deliver engaging content and inspire people to get out there. The campaign focuses on online channels and social media. The content is shared by Protest riders and other scene influencers and is also supported by PR initiatives and a media rollout.