Corkcicle Brand Profile: Lifestyle & Design Brand That Makes "Cool" Things
Stylish design meets sustainability in Corkcicle's line of innovative hydration and barware products. Designed to be as effective as they are beautiful, all of their products strive to create the ultimate beverage sipping experience; at home, at the beach, by the lake or at the office. No matter the time or the place, Corkcicle has your back.
Simplicity and functionality run deep in Corkcicle's MO, with their stylish range of Tumblers and Canteens to clever barware picks like the Whiskey Wedge. Get to know the story behind the company's success and game-changing drinking products.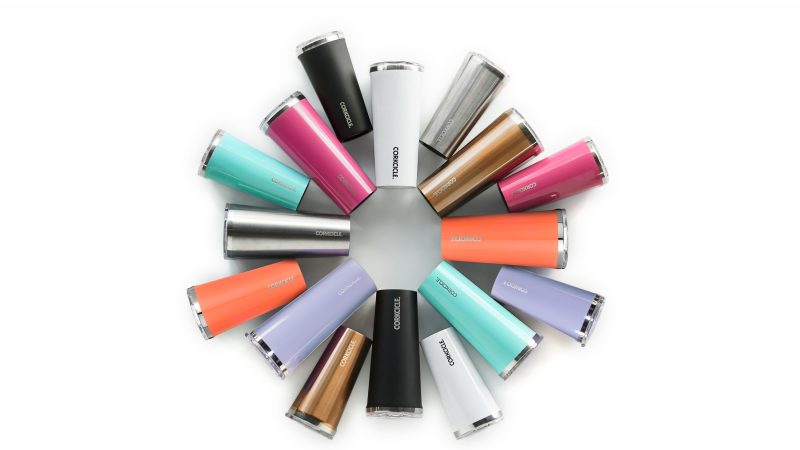 Please give an overview of how and why the company began?
Founded in 2011 and based in Orlando, FL, Corkcicle is a design focused lifestyle brand that makes cool things. Through our innovative barware to ergonomic hydration products, Corkcicle elevates the way you sip, taste and savour your favourite beverages. What started as an endeavour to chill wine to the perfect drinking temp quickly evolved into a pursuit to make every sippable experience better. Our constantly growing product line is fueled by elegant design and inspired by our goal to complement personal style through everyday objects while reducing personal impact on the planet.  
What is the company ethos and how is this carried into the products at Corkcicle?
Whether popping a cork, raising a glass, throwing one back, slow-sipping Jack or slow-dripping Joe, our mission is simple: Elevate the moments we share together.
Because for us, these are the moments that matter. The celebrations. The connections. The conversations. The stories. The laughs. When you savour life one sip at a time, the world is a pretty refreshing place. Which is why we create products to help you do just that.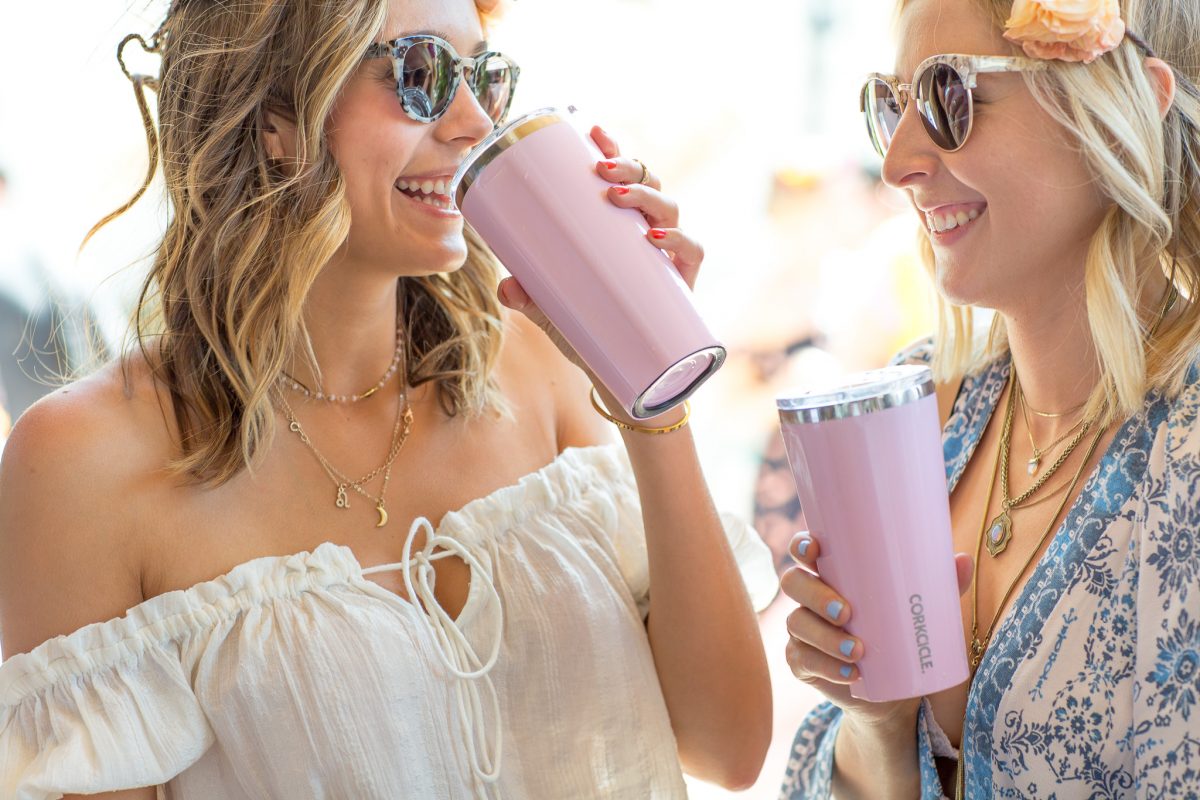 What do you find important about the European market?
Corkcicle currently has distribution in the Americas, Asia Pacific and some distribution within Europe. As we continue to widen our distribution network, Europe is a market that we see as a natural fit. Europe has established networks of marketing and sales with a retail environment that harmonises with our products. Our hydration and barware lines mesh with European consumer lifestyle, giving people stylish options for enjoying any kind of beverage and making every sip an experience. In 2017, we are looking to focus our International growth within the European market as we widen the reach of Corkcicle on a global level.
Why should retailers sell your innovations?
Since the beginning, Corkcicle's innovative products have continued to gain recognition from year to year. In 2016, Corkcicle was awarded the esteemed international "Red Dot Design Award" for Canteen and Tumbler. Most recently, we were nominated for "Environmental Product of the Year" and "Breakout Brand of the Year" at the 2017 SIMA (The Surf Industry Manufacturers Association) Awards. In addition to our accolades, our hydration products stand out from the competition in their unique features, including: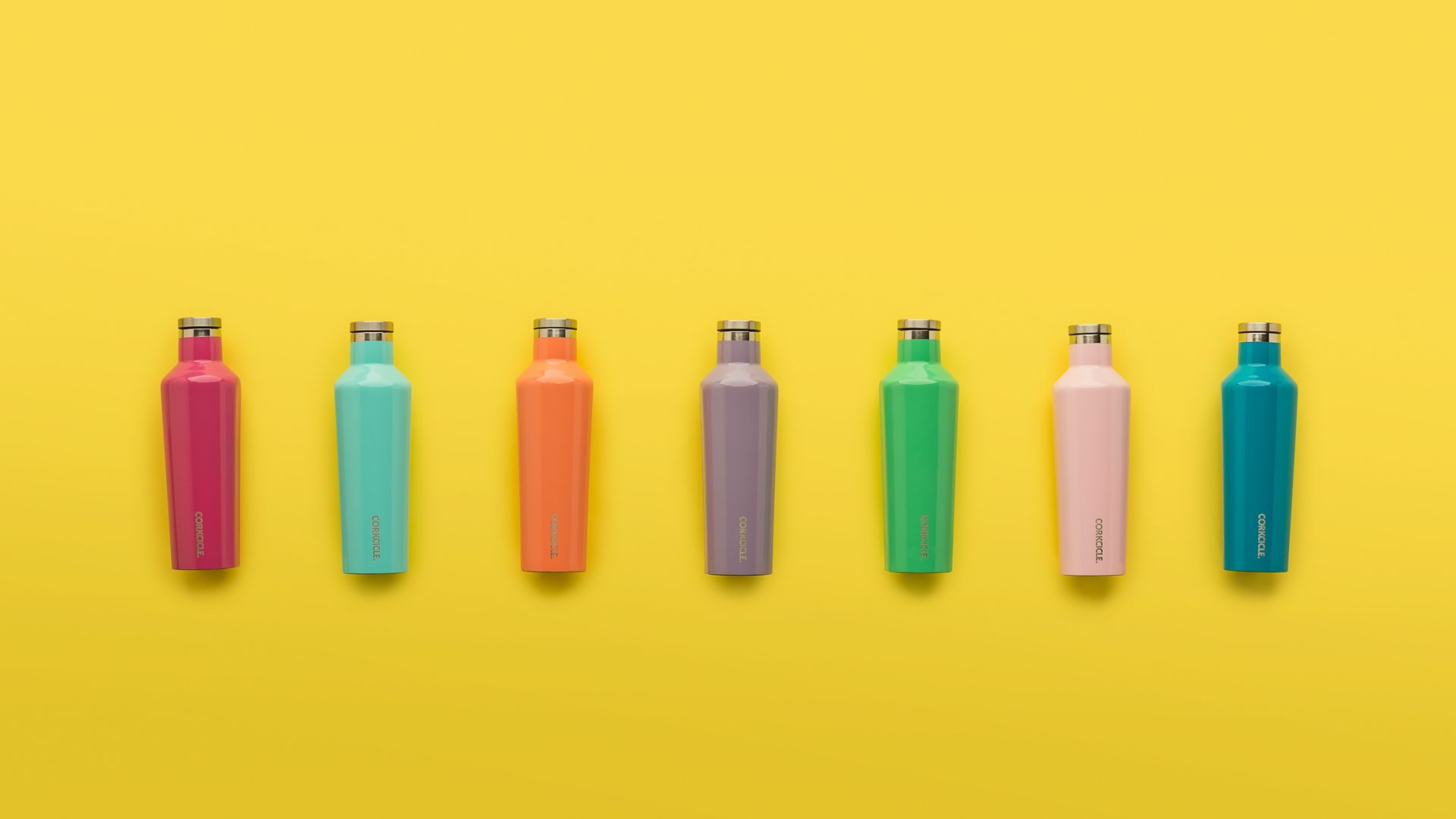 Triple Insulated – Most hydration products on the market have either one or two layers of insulation. Ours contain a proprietary third layer for keeping beverages colder, 2x longer than plastic bottles. Canteen keeps drinks cold for 25 hours and hot for 12. Tumbler keeps drinks cold for 9 hours and hot for 3. 

Stainless Steel – Our hydration products are crafted from 18/8, premium-grade stainless steel. It's BPA and lead-free to ensure that every sip is as safe as it is refreshing. 

Ergonomic Design – Our signature flat sides are design patented, so you won't find any Corkcicle knock-offs. This design makes our products easier to grip than conventional, rounded bottles. 

Non-Slip Bottom – Flip Canteen and Tumbler over and you'll notice a rubber bottom designed to prevent them from sliding and spilling. 

Sliding Tumbler Lid – Tumbler has a clear, shatterproof lid with a sliding piece to ensure that your drinks stay inside, not on you. 

What do you see for the future of your company, any new products in the pipeline?
As we continue to expand into a global market, we are inspired to continue to create products that complement personal style across seas and cultures. As we evolve, our brand identity remains consistent: We make things that cool. We make cool things.
We are constantly innovating, iterating and bringing new ideas and concepts to life. While we can't share any details right now about new products in the pipeline, rest assured there are many "cool" things happening at Corkcicle HQ.
What do you see as the future of the industry?
While there are many competitors in this category, our success to date has been largely based on our passion to stay true to what we do: To design innovative, quality products that cannot be easily replicated by our competitors. We see our industry as an opportunity to make products that are effective, unique and beautiful. As the industry evolves, we see opportunity in treating our products not only as functional objects, but elegant accessories that elevate personal style.