Euroglass Surfboards 2017 Preview
Retail Buyers Guide: Surfboards 2017
CATEGORY: SURFBOARDS
BRAND: EUROGLASS
INTERVIEWEE: DARREN BROADBRIDGE (MANAGER)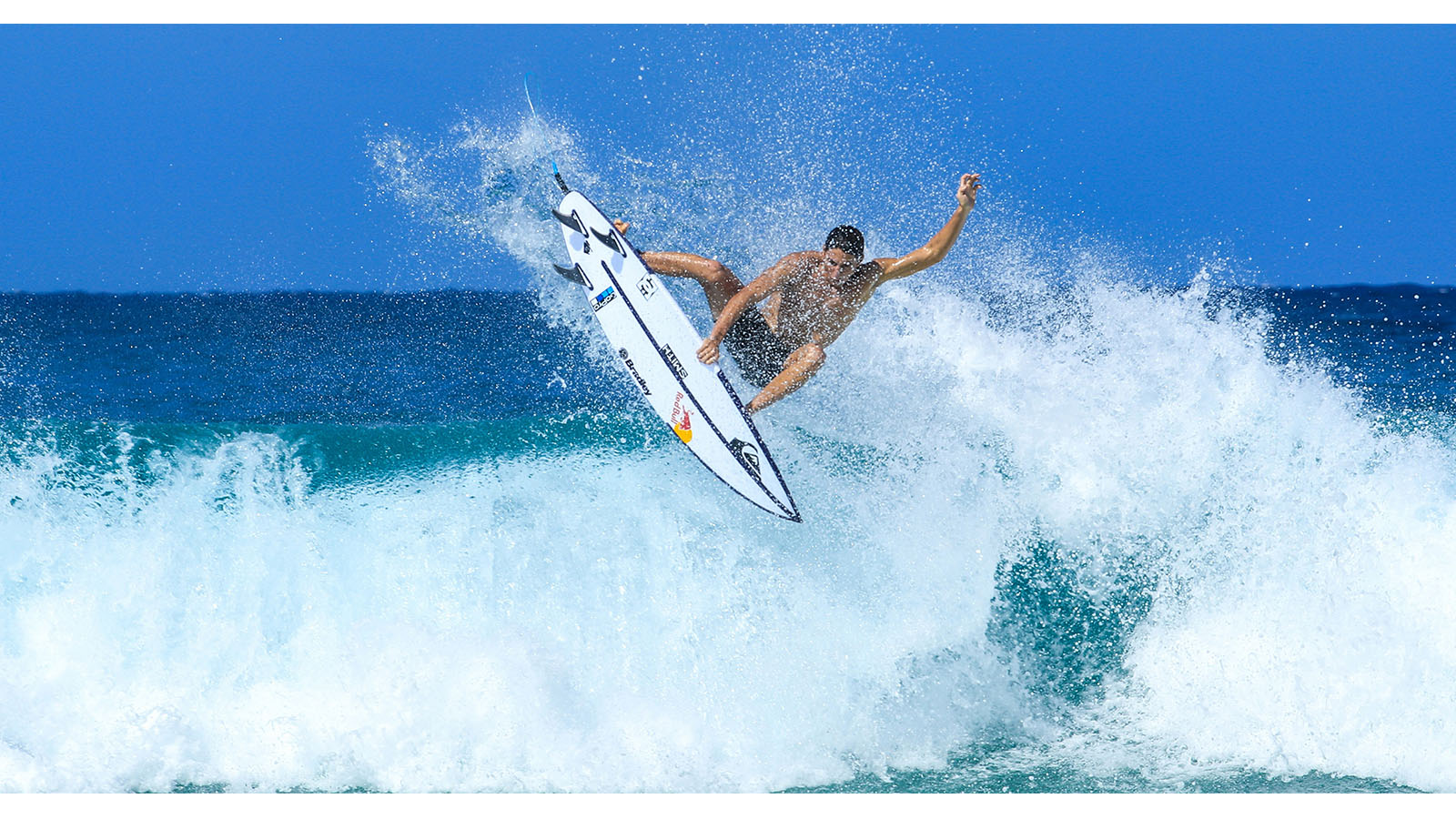 What was your sales increase last year?
We had 15% growth on European made boards, yet took a 50% hit on our imported boards. We terminated our softboard range for surfschools. It was a logical decision for us as we were losing money due to the USD to EUR exchange. It's not where we wanted to put our money, even though personally I loved working with the schools as they love surfing. Bottom line is they do better out of a softboard than we do and we make hardboards.
The performance/hybrid shortboard has been a hit for 2 to 3 years now. Is it still trending for you?
Yes it's here for good. We are all looking to have a board that is easy to catch waves but still performs to our highest expectations. I asked Simon [Anderson] to shape me one and he told Christiaan Bradley over dinner that it wasn't going to happen, but he tried anyway! We have to dream and I think what everyone thinks is performance varies from person to person, so we try to cater to everyone.
Is there a trend toward quivering?
I think there has always been this trend, it's not new. Up to 20 years old you surf the same board till it dies. Then you start going on trips and need a step up. Then you have kids and need a longboard! Quivers will never die.
The "weirdo" disruptive designs — such as Tomo shapes & Kelly Slater Designs — have more than gained traction over the past years. Is it a case of the weirder the better nowadays?
Yeah, kind of… The problem with weird stuff is that if it doesn't look nice, it's got a limited life. I wonder how many of those are still sitting in shops? People are honestly still scared of swallow tails as they are fragile, which I find crazy as swallow tails are insane. Wings = scared. Bonzers = scared. One weird board a year gets through if it has massive marketing.
The shortboard length has shrunk in the last 5 years or so, why doesn't it mirror in the final price?
It's still the same amount of labor to make the blank and make the board. So it's as simple as that. The best restaurants serve the smallest dishes and they are the most expensive.
How much has the volume awareness changed your relationship with customers?
It causes a lot of confusion. Yet it is an amazing tool to judge your boards by, if you judge similar shapes. The computer volume is not good for swallow tails for example. And honestly how much impact can 0.02 of a litre have on a board's performance. It is a great discussion point.
What's new for the beginners and casual surfers beside the ol' mini-mal and funboard?
This is a loaded question as beginners and casual surfers are very different animals. There is an amazing amount of new version of mini-mals that are incredibly fun to surf and actually quite performance orientated. I think it is actually the area where shaping is evolving the most.
How do you address to the female surfer/customer and kids?
Less volume and more attention to detail on the tail design. Generally they have less power in the legs so need less volume in the tail. Both kids and females are a lot more demanding on actual colour and graphics. They can take you to the moon and back before you get close to the ideal colour.
The 40 to 60 y.o. surfers are the ones with the money. What boards are they looking for? Performance with extra foam or retro top end with fancy glass job?
Both, as per your quiver question. We have so many hybrids now that have volume but are aimed at quality waves. A resin tint is a piece of art, it is beautiful to look at, beautiful to surf, so it's definitely an important element in our range.
What are your top 3 selling boards?
Grace Demibu (beginner board). Bradley Chocolatine (all-round performance). Phipps Yo (hybrid good wave board).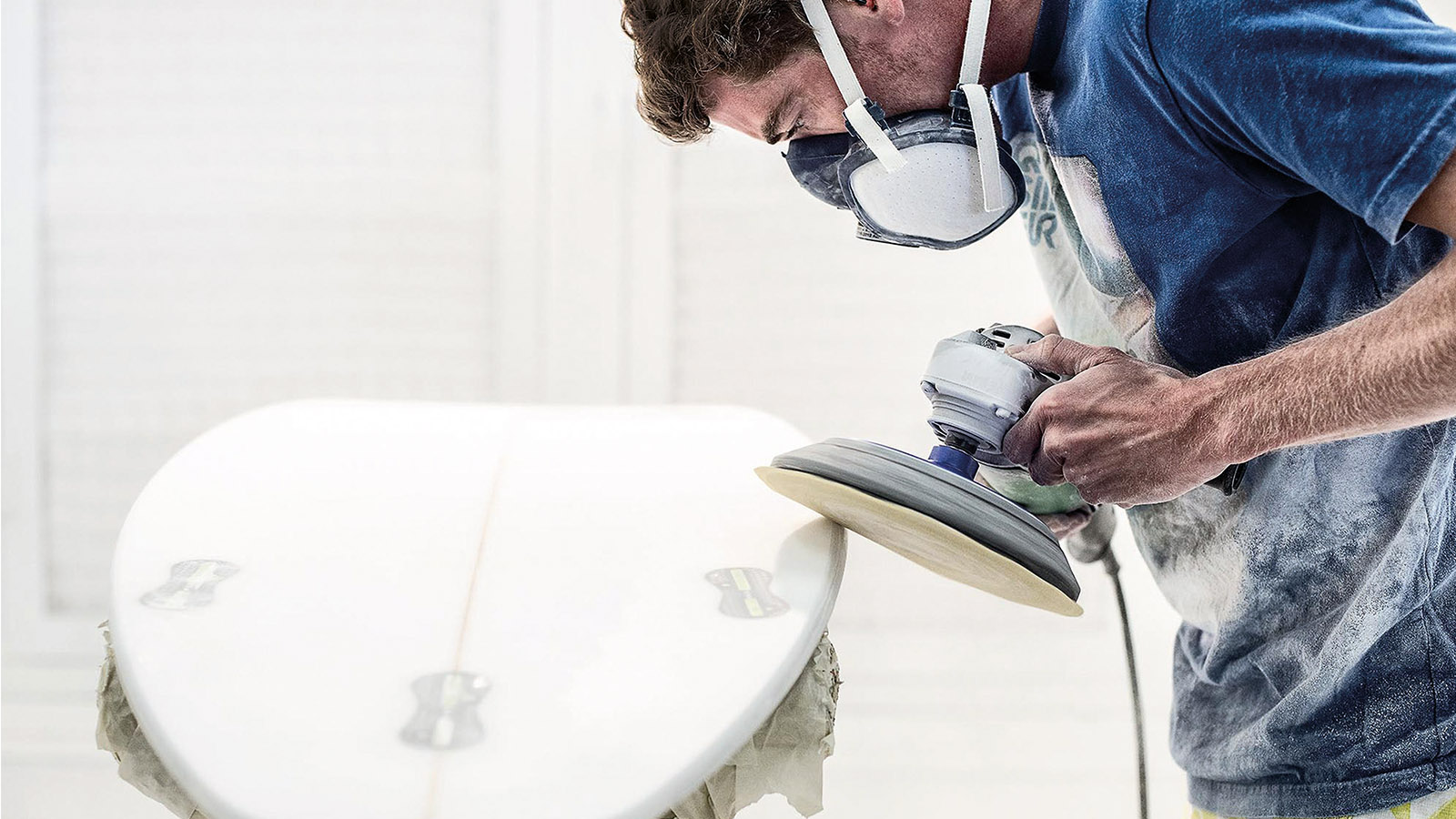 Are 8 foot plus guns representing a noticeable outlet?
Yes, there is the big wave tour. Europe gets hammered by swell all winter. If you don't have one, you are missing sessions. On the Atlantic coast at least anyway. Even though we made a big gun for Sardinia in December. And the Med surfers are getting the bug, they are coming over to have a dig at Atlantic swells.
It's just so in our face at the moment that it's really hard to not get caught up in it. I'm sure the visceral element of excitement and the thrill of seeing this sort of board in the garage helps sales as well. It is a perfect trophy for the garage and guns last a long time for those that aren't taking on Nazare.
Very few efforts are made toward the mid-range category (i.e. boards sold around 450-550 euros), why is that?
Because this is nowhere land. This is where your local shaper selling out of his garage can maybe help you. This price range is Asian boards unless you have some magic 0 overheads formula we haven't heard of. Yet I bet you can find boards this price on the internet come to sale time. There are always deals, but most of our clients want the deals on brand new models with all the extras, and that isn't possible.
Innovation is everywhere. Are surfers eventually open to change? What do you bring to the table for 2017?
This year we brought the LC6 range as epoxy performance boards are really captured the public's imagination. We spent a lot time in the design room and on the drawing board. Matteo (Fioravanti) and Bradley drove each other crazy looking for perfection in the range.
The idea is to give the surfer the sensation he is on fire, ripping to the best of his ability. These boards are ultra-light and have carbon layers designed to control flex during surfing. They create drive when pumping the board and give spring during turns. When a board is this light it is so much easier to get it vertical and to pump past a section you would usually get caught behind on.
Saying this, epoxy has its flaws in windy and bigger conditions and we can't solve this. But the real excitement for any surfer is when he or she gets to the beach and its 3 ft and glassy and he can imagine him or herself at Trestles and really dig deep and look for their surfing limits. We wanted our LC6 range to help you surpass these limits.
Is online direct selling an option in the future or will you always entrust your offer to the core shops?
It is an option we have on the drawing board but we aren't there yet. It is a complicated process and we have plenty of partnerships out there we don't want to jeopardize. One thing is clear to us if and when we get this up and running there won't be any discount button. And you won't get a better service than you would get from your local board store. It's more for the guy or girl who doesn't want to go to a core store.
What are you doing to ensure your staff's health and make the planet slightly less damaged?
As I answered these questions we had a local technician who was here helping us design a new ventilation system for our glassing and shaping rooms. This is a work in progress and we are working blind here as it is hard to get accurate and unanimous ideas on what will and can improve our factory. We are striving to have the cleanest most functional surfboard factory in the world. We honestly are pretty certain we already have it, but we want it better.