Glassing Monkey Surfboards 2017 Preview
CATEGORY: SURFBOARDS
BRAND: GLASSING MONKEY
INTERVIEWEE: NUNO VIEGAS (BRAND MANAGER EUROPE)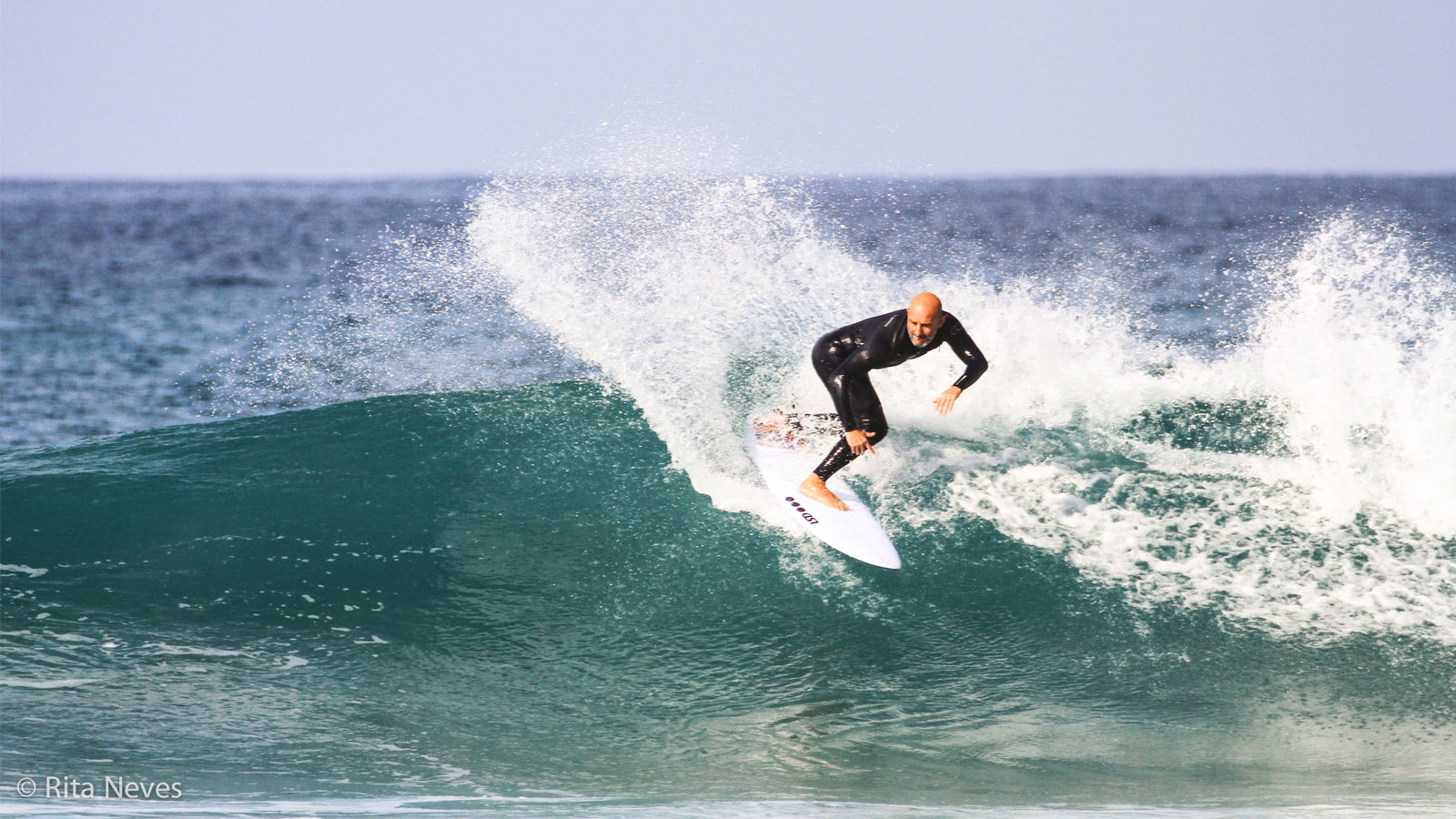 Sales figures are still going upward in the surfboards market, but at what rate?
Still going upwards in a rate 2. 
The performance/hybrid shortboard has been a hit for 2 to 3 years now. Is it still?
I see a resurgence here back to three fin small wave boards which are basically squashed down performance board shapes with a similar volume to your performance shortboard, with just increased surface to increase floatation and wetted surface while decreasing drag with a shorter rail line.
Is there a trend toward "quivering"?
Yes I see the small wave shortboard as a must but when the waves are overhead you definitely need a narrower, more refined tail to ensure you don't slide out when drawing longer bottom turns in larger waves.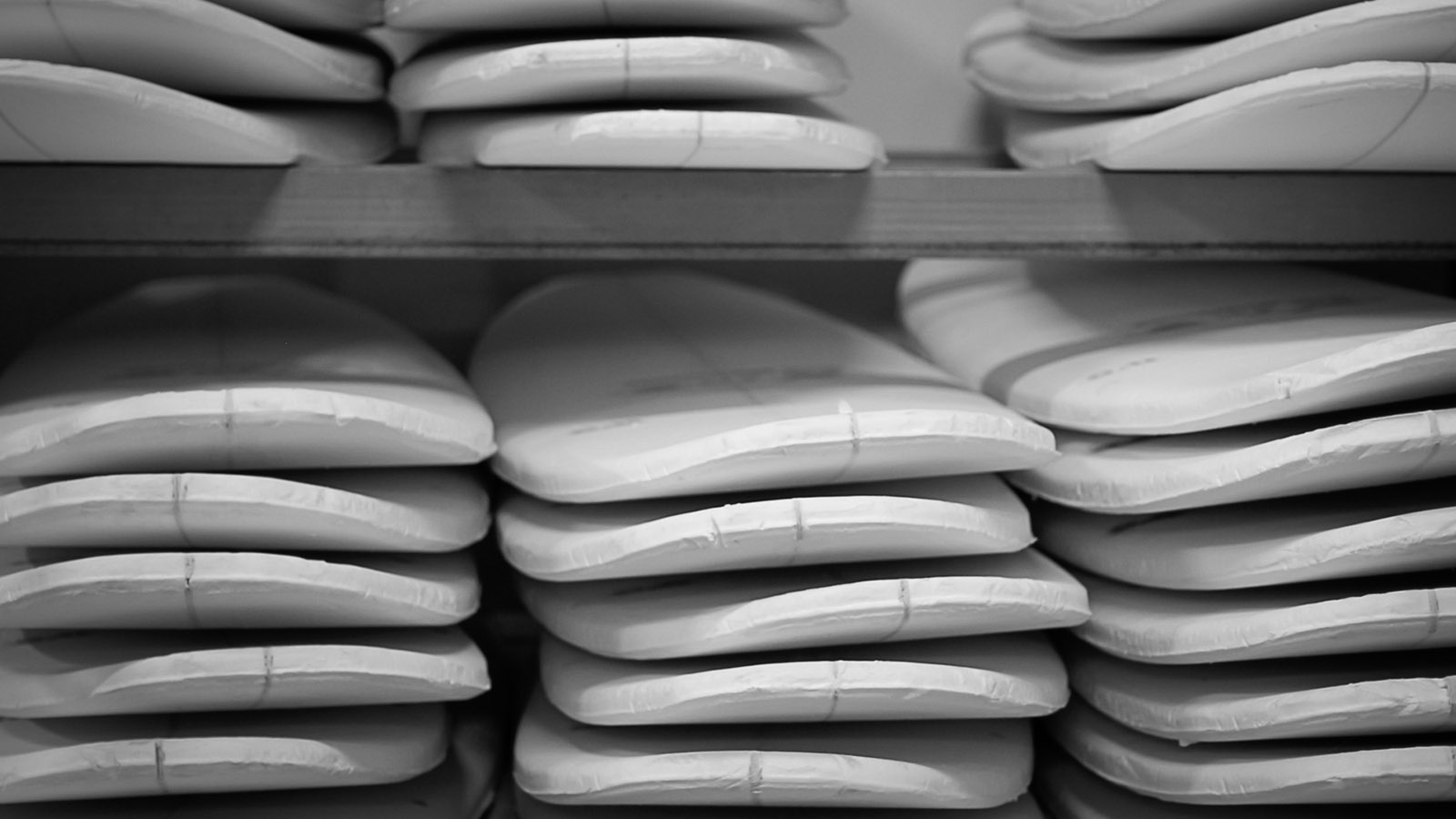 The "weirdo" disruptive designs such as Tomo shapes & Kelly Slater Designs have more than gained traction over the past years. Is it a case of the weirder the better nowadays?
I don't believe that weirder will be standing over the test of time. There was a period in the 1980's where weird was good but the trend will always come back to the fundamentals of design that work in the widest variety of waves.
The shortboard length has shrunk in 5 years or so, why doesn't it mirror in the final price?
The length may have shrunk but the width and thickness has increased so you are in a situation where the raw materials used in the production of the standard board may have increased across the board. Maybe we should be putting the prices up! (laughter)
How much has the volume awareness changed your relationship with customers?
It is definitely a way of helping customers select a shape that mathematically should float them, but there are still factors such as skill level, type of shape and conditions that the board will be surfed in. For example, if you have a performance shortboard you would need to purchase this type of board right on your correct volume because you would surf this board when the waves are better.
But for a small wave board, you may increase the volume slightly to add flotation and make surfing more fun. If you calculate your weight – say 75kgs – and multiply by 0.36, you should see your optimum volume, e.g. 75kgs x 0.36 = 27 litres, and 95kg x 0.36 = 34.2 litres. Try it out!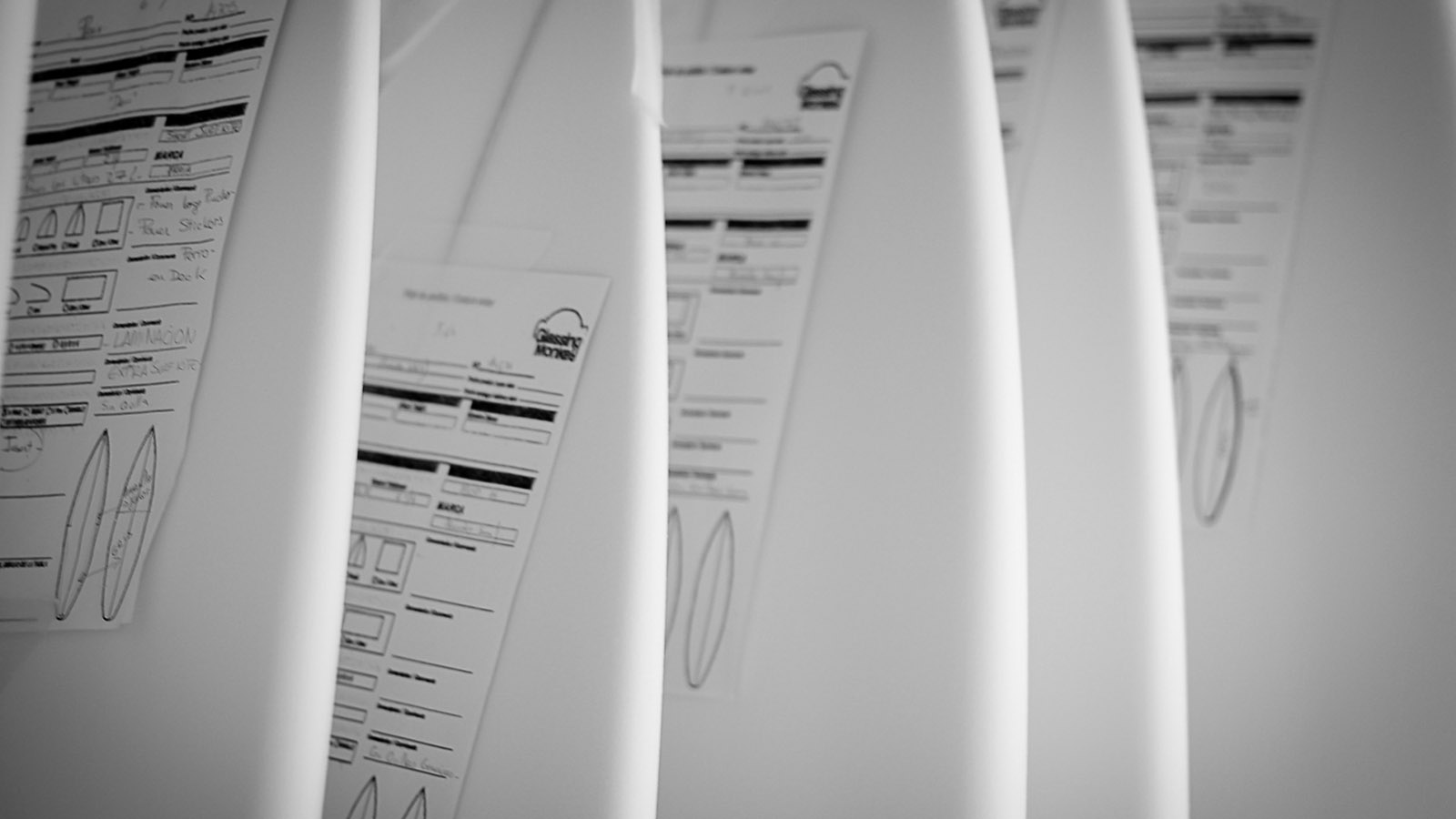 What's new for the beginners and casual surfers beside the ol' mini-mal and funboard?
Definitely shorter and wider equals more ease of progressing your surfing, there are many options available that have loads of volume such as the LSD Tex and the Aloha Black Bean which, when purchased in a larger size such as 6'2'' and 6'4'', are a great alternative to a minimal! 
How do you address the female surfer and kids?
Females and males all surf the same boards in my opinion and there shouldn't be a different shape for ladies as I know a lot that rip harder than most guys! Kids are the ones who benefit most from volume and CNC shaping machines as they can get boards that actually allow them to progress much faster, produced specifically for their strength and weight.
The 40 to 60 y.o. surfers are the ones with the money. What boards are they looking for?
I see more guys wanting performance with ease of paddle to ensure they get the most from their surfing. Fancy glass jobs are nice but most guys still want performance.
What are your top 3 selling boards?
LSD Chubby Chedda, Aloha Black Bean, SOUL magnet and Simon Anderson Face Dancer. Sorry, that's 4!
Are 8'+ guns representing a noticeable outlet?
No, the market now gives smaller options with same performance.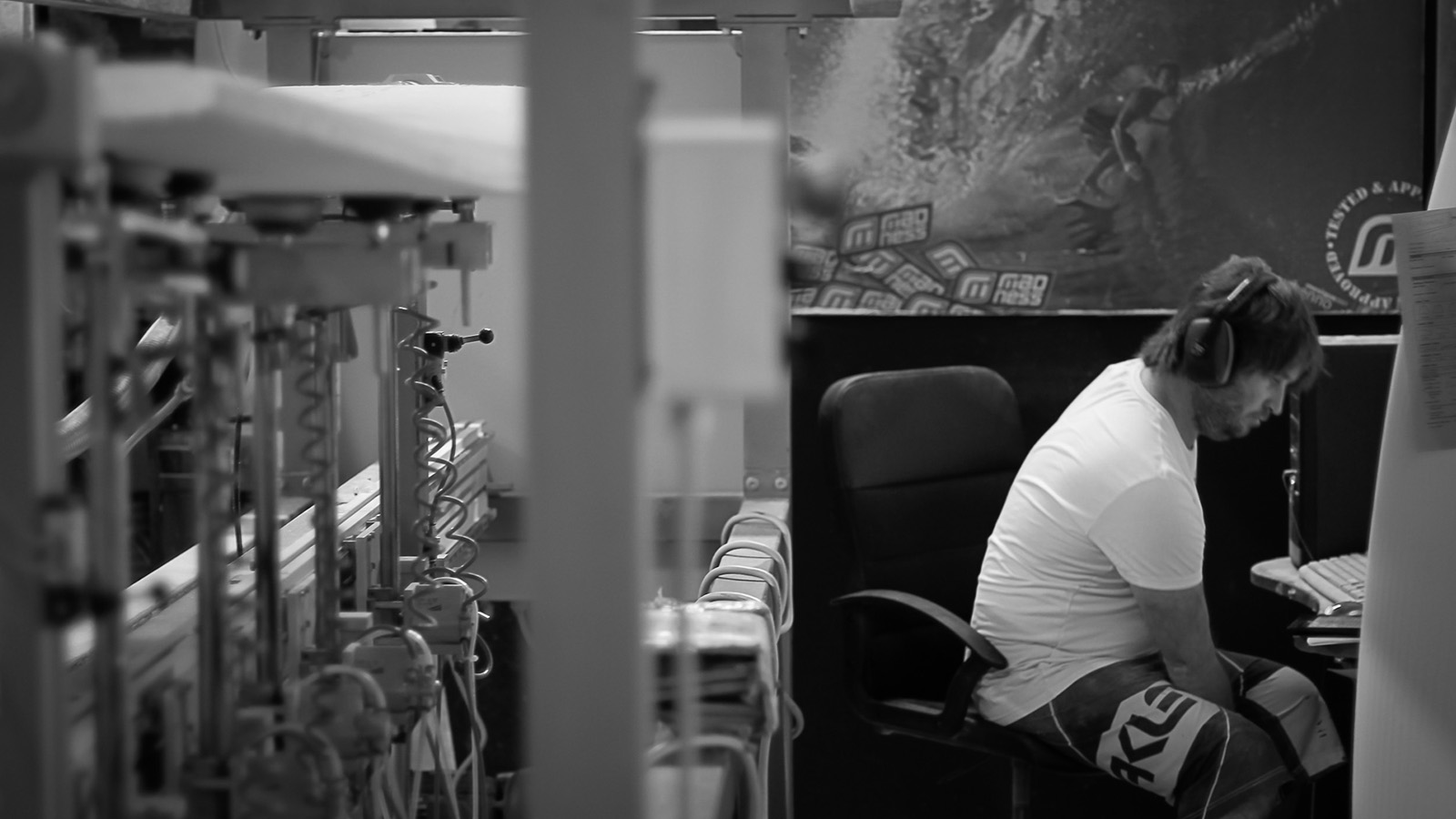 Overall, very few efforts are made toward the mid-range category. Why is that?
I see a shift here toward designs that are more focused around creating a board that performs well but are price effective for intermediate to entry level surfers.
The R&D for Aloha Surfboards is conducted using 2 surfers, one being a male aged 55 who surfs 3–4 times per week and the second test pilot is a female, 35, mother of two who surfs 2–3 times per week so we get a really good feel for what works best for these surfers who make up the bulk of sales.
Innovation is everywhere, are surfers eventually open to change? What do you bring to the table for 2017?
2017 sees a lot of EPS/Epoxy with Carbon reinforcement from my side as the materials are stronger and you get a lighter board that performs with less effort required from the surfer, so it is a win win!
Is online direct selling an option in the future or will you always entrust your offer to the core shops?
Support the core stores and they will support you over a longer period of time.
What are you doing to ensure your staff's health and make the planet slightly less damaged?
We are always looking for recycling options and we are very carefullwith products that can be bad for our staff. Since the beginning, Glassing Monkey care about our personal health. We have a system, for example, of vacuum floor that keeps us away from the dust. We can even have business meetings in the sanding room. EPS/Epoxy is better for the environment but we have a long way to go on this front and we are constantly looking at alternative materials that work and don't increase cost too much!