Fundraising Campaign Set Up For Pukas After Fire
When the Pukas Surf Factory suffered a devastating fire in June 2017 it hit the San Sebastian surf community hard. The factory is a global name and many were reeling from the loss. Iker Amatriain, a 16 year old Basque surfer, has created the online funding campaign to raise $10,000 to help rebuild the factory.  Fundraising Campaign Set Up For Pukas After Fire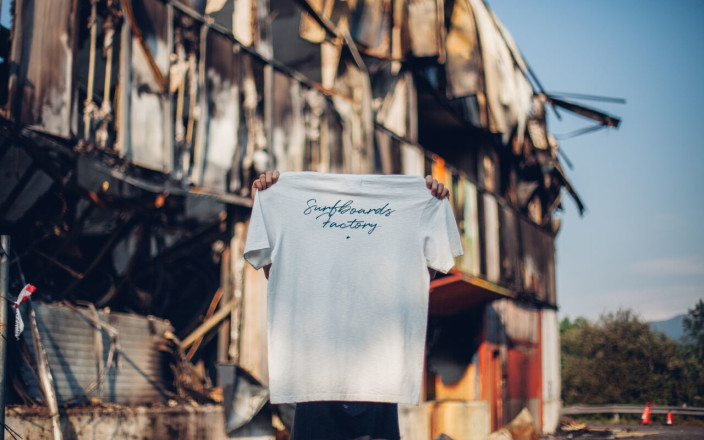 Press Release: Iker Amatriain released on June 28, 2017 a fund to help Pukas Surf to rebuild a new factory after the fire destroyed Olatu on June 19, 2017, one of the most respected surfboard factories in the world burned to the ground.
A fixture in the San Sebastian community and a symbol of craftsmanship the world over, the loss of the Pukas Surf Factory has been felt far and wide by surfing fans across the globe.
Iker, 16 years old and aspiring professional surfer, started this fund to begin the healing process for the San Sebastian community and the greater surf community as a whole. He was born and raised in the Basque Country, and from day one has ridden boards from the Pukas family.
"They've been like family to me. The least I can do is try to raise as much as I can to begin to rebuild this factory that has given so much to our community," says Iker.
Iker is only a teenager, but Pukas Surf has played a role in his family since before he was born. His father Ibon his days as a young Basque kid in Pukas first store in Zarautz, and went on to run the Pukas Surf School – which is now one of the largest and most respected surf schools in the world.
Together, Iker and Ibon are asking you to help contribute whatever you can to help rebuild the Pukas Surf Factory. For this community, the factory is much more than a place where surfboards are made. It's a symbol of pride for Basque surfers and shapers, and a gateway into the ocean for generations to come.
Click here to check out Iker's campaign.