Spanish Market Intel June/July 2017
Spanish financial indicators as a whole continue to rise. Whilst this rise is moderate, it has persisted for more than a year now. This is a positive outcome thanks to the efforts made by families, companies and a population who have been exposed to cases of political corruption involving thousands upon millions of euros, scandals involving major electrical companies which invoice deceitfully, banks being rescued, banks that have performed illegal operations applying abusive clauses to their mortgage loans and shamelessly evicting thousands of families over the past few years. By Jokin Arroyo Uriarte.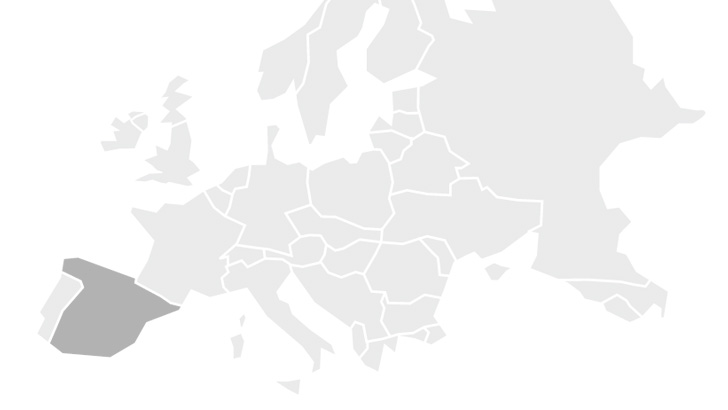 The fact that the country's financial indicators rise in spite of all these inanities, makes us feel optimistic. There are resources and richness; it all just requires more appropriate management.
Accordingly, based on the most recent circumstantial data, the GDP growth rate in the first quarter of the year amounts to somewhere in excess of the 0.7% recorded in the previous quarter, and employment has progressed at a greater rate in the first quarter. In terms of wages, the data concerning wage bargaining progress until February point at a 1.2% year-on-year wage rate increase in the bargaining agreements signed until said month; an increase slightly up on the previously agreed rate of 1.1% for 2016 as a whole.
In relation to sliding sports professionals, these indicators relate to consumption.
According to Joaquin Vinaza Garcia from Surf Shop H2O & Surf School in San Vicente de la Barquera, Cantabria, "after all these years of economic crisis, sales are beginning to stabilise, with sales figures resembling those recorded before the crisis. Best selling products are technical surf materials as well as beach accessories, while textile sales have receded further. The number of people surfing and paddle surfing is constantly increasing and sport tourism is growing in every field.
Regarding his customers, Joaquin said, "our target is very well distributed into two groups: national and foreign people of all ages seeking to practice sport while on holiday; and those who are there all year looking for a more professional sport. Everyday our customers are more demanding regarding knowledge of new materials as well as practising multiple sports; today sporty people look for different destinations to practice their sport. There are also many customers who do not surf but actually purchase surf-related textile trends and accessories.
Focusing more on brand and market progress, according to Lombok XXI's Javier Burón, Cádiz, who has amassed over 30 years of experience in the distribution and sales of boardsport products and brands, an important consolidated change has taken place: "This last period has witnessed a demand for emerging brands, new brands gaining importance over established brands. Also, the sale of all types of accessories and technical materials is gaining impetus, to the detriment of clothing, which has experienced a significant dive."
"This year looks to be heading in the same direction in the light of the strong growth of surf and skate schools as well as stores which are adapting to focus on selling more technical material and less fashion wear. Even so, it should be pointed out that we have left the hardest years in this sector behind us and the outlook for the immediate future is looking particularly bright," Javier confirms.
Ahead of the summer, there is a consolidated reality already apparent in the surfing sector. The number of non-habitual surfers jumping on board the trend, and accordingly production consumption, continues to grow incessantly. In the Basque Country, one of the most renowned surf destinations, according to data provided by the Basque Tourism Agency, it is estimated that 45,000 non-habitual surfers take classes or hire surf-related services each year. Accordingly, we are dealing with a new type of surfer, who is much more timely in their activities, with their own rhythm and requirements. This opens a new niche for brands.