Italian Market Intel June/July 2017
Economically not much has changed; we had a little visit from Mr Trump in late May 2017. He visited the Pope and made the statement that our government has all the possibility to do well but says we just arenn't represented by the right people (politicians) to make it happen. We do need to do better, as we still lack growth in GDP, which is crucial for us as our state debt is growing and the economy still struggles with external competition. By Franz Josef Hoeller.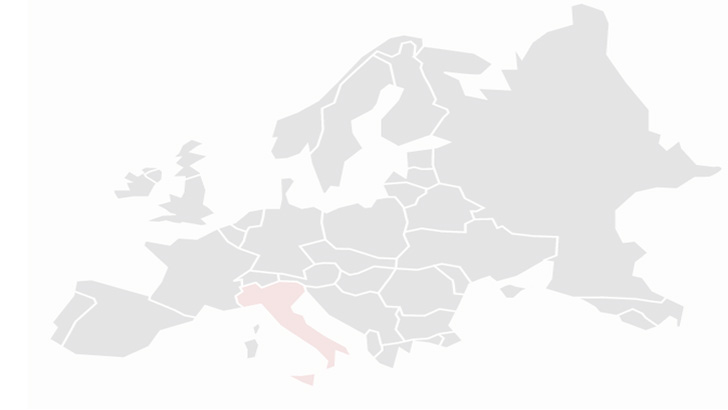 Summer is now in full swing and we've already see temperatures over 30 degrees, which has been good for the surf category. Alessandro Ricci Picciloni from action sport agency and Boardy.it surf hardgoods web store is happy: "Retro styles for boardshorts are doing very well and Vissla is growing well as surfers are searching for the new."
Hardgoods stores don't complain and instead do not stock big offerings and rely on good re-order options from brands or distributors to minimize their risk and so avoid having a cash flow problem. Al Merrick, Tomo / FireWire and Haydenshapes are all performing well.
The snow business suffered from a difficult winter again. Only very few snowboard stores carry a wide selection of boards, bindings, accessories and outerwear anymore. Fabio Degasperi from 100-one Stores in Rovereto and Trento says: "You have to be very active and be in constant contact with your customer, you have to offer the experience and you have to be in it for the love of it, otherwise looking at the figures isn't so rewarding."
Skateboarding is the most hyped boardsport right now; GQ Italy is going to run a five page article on skate lifestyle and the trend behind wearing skate branded clothing. The fashion and streetwear tradeshow PITTI IMMAGINE UOMO follows suit with skaters adorning their ad campaign for the upcoming show in Florence this June. Skateboarding is hotter then ever but unfortunately most of the core skateboarding brands aren't making profit from it. Lukas Höller owner of Sub skate shop and Sublime menswear boutique out of Bolzano says: "Skateboarding is trending but beside Thrasher and a few others, the younger audience only follows the hype, the standard teenager dresses in some of the latest kicks (running shoes) paired with shorts from different brands (including H&M) and adds some flavour with some hyped product like Thrasher, Huf, Supreme, Palace, Stussy and so on. The traditional skate brands that missed the hype train are really struggling and are losing more ground season after season.
Skate hardware is growing but online business seems to see the largest chunk of sales with wider selections and more aggressive pricing. Alex Berger from Fakieshop Merano and Silandro says that older skaters are more selective with brands and graphics and the younger audience places more attention on pricing, shape and quality of the decks. As skateboarding is doing well, a lot of US brands are becoming stronger again and especially brands like Fucking Awesome or Deluxe are on the top of many stores' priority lists.
Guided by Italian federation of skating sports, more and more skate schools are opening nationwide where older or sponsored skaters offer courses for beginners. Instructors go through a training program to become an official training and this together with more and more skate parks opening, the latest in Sicily (Palermo), brings more skaters to our streets and will hopefully benefit the whole industry.
On the brand and distribution side, Sex skateboards found their home at Blue Distribution from Verona and in streetwear Rip n Dip is now distributed by 7 Hills out of Rome and is gaining some ground, while being well received by the hype kids community, which is also growing rapidly in Italy.