German Market Intel June/July 2017
Winter came late last year and had a negative impact on retail due to lack of snow until January. A few months later there was a seamless change from winter to summer – however it was May already! While there was a still snow in the mountains until the end of April, the situation in the cities was different: moody weather, low temperatures and high humidity. So consumers' motivation to walk into stores for new hardware and softgoods was relatively low. Therefore the spring season started later than expected and caused extra problems for some stationary dealers, which had already been struggling because of the competition against growing e-commerce. One who is able, already uses both channels, in store and the world wide web. However, staying up to date and swimming with the multichannel strategy the big players use can very soon become expensive and cost a lot of time and energy. Many of the old-established retailers in Germany remember the good old days of the skate- and snowboard business in the 90s and 00s and are now forced to give in and close their shop-doors forever. Germany is a country of discounters and it is trending to order bargains online. These are the two things that give the local retailers a hard time. In some places the shop extinctions will go on in 2017 and the industry has to wave farewell to a couple of well-respected shops. By Jochen Bauer.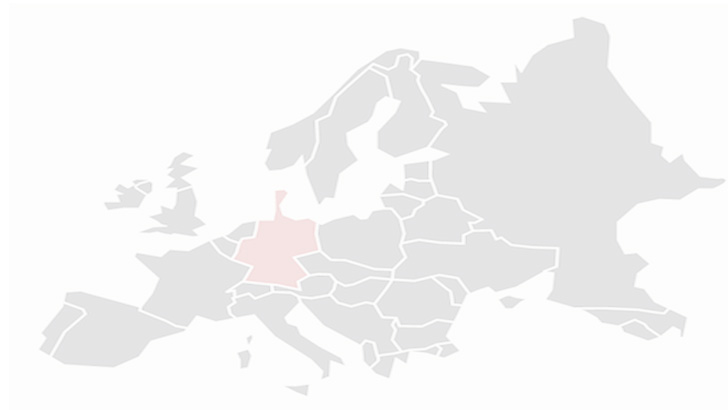 "Sure online shopping is the current trend, but I think that there could be another change in a few years. I can imagine that customers enjoy going to a shop and appreciate the service there. Stand up paddling is a big thing now, but even this sector gets riskier because of discounters like Norma or hardware stores who flood Germany with the lowest prices. Therefore we offer events, workshops and so on… and are able to boost something. Overall we are focused on hardware and offer proper service and support to our customers. Adjusting boots and tuning snowboard edges are things that online shops can't provide. The local dealers will stand out due to expert consulting," says Stefan Zeibig, owner of Switch Boardershop in Straubing (Southeast Germany).
Emanuel Thurneysen from Blowout in Würzburg (South Germany) notices that by the beginning of the summer streetwear sales increase and people start asking for all kinds of skate shoes and not just the ones from adidas, Nike or Vans. A Blowout online shop exists, but "e-commerce is not only highly competitive but expensive! You pay dearly for volume of sales."
"The actual online ordering process is pretty strange. You choose your items while you are not directly influenced by your surroundings. You always have certain expectations if you are shopping online," and it's because of this that Nino Schöneweihs wants to keep Mantis Shop in Hamburg (North Germany) familiar and cozy: "The people passing the shop should get inspired – by the flair, the staff or the skate videos playing in the background. With this we want to tempt people to come in and give them the feeling that we are worth a visit." Nino sees skateboarding as trending and is expecting good hardware sales. He's more concerned about selling skate apparel, and also says the longboard trend has clearly lost popularity in 2017. "It did not collapse entirely because of a established scene that grew through the last few years. One can see this in the number of longboard sales and the fact that hardware is still selling, which is an indicator that people still ride longboards. The summer just started and therefore the outdoors has once again become an option…" The weather has an increasing impact on retail and in order to react to this, the Mantis crew focuses on reorders, to balance shortages or to restock the store with highly demanded items. According to this they reduced pre-orders.
Twigger from the Search & Destroy skate shop in Berlin Berlin Kreuzberg (Northeast Germany) sees a new generation, with a lot of people asking for skateboards yet lacking in individuality and a trend towards the mainstream. Deck-wise the Kreuzbergers are all in with European brands, because they know the people behind the companies and want to support them. "The European skate scene is too good – we only offer American brands when on sale," Twigger explains.
For Yaw Kyeremh from Arrow & Beast (Stuttgart, Southwest Germany) the spring season worked out pretty well and skateboarding is also doing well. "There are more people who are grabbing a skateboard for the first time and in general there are more skateboarders out there than last year. Recently a new indoor skate park opened in Stuttgart (Stuttpark in Bad Cannstadt), which provided the opportunity to continue skating throughout the winter. Of course this helped."
Arrow & Beast operates both in-store and online. Yaw wants to draw contrast to the big business players in terms of skate teams, range of goods and service. Therefore they target brands that stand out. "If the whole story fits, you can sell a board for 70€, no problem. It just has to be clear to the brands that you can't just press boards and wait for them to sell themselves but they must deliver the background that makes people buy – this is important."
For Andreas Gniadek from Boneless Skateshop in Munich the hype for longboards collapsed and the freak weather did its best in the first quarter of the year. Luckily the good weather in May also did its best. "We started with longboards ten years ago and even back then you could predict the impact of longboarding on the subculture. You can't imagine the urban image of bigger cities without them. The big beginner hype just to own a board rather than to skate it, because it's a trend item to have is now long gone! Now it is just like before the trend and we as a specialist dealer have no problem with this, because now we get the customers we want. People that want to get advice, have a clear idea of what they want and they buy legitimate stuff. Therefore we are now selling more interesting and better boards compared to the times of the hype. Skateboarding is on the upswing. The new Wacker Skatepark at Harras turned into a central place for street skating with an extremely high level. All the new bowls in town are very popular and bring new customers. Of course a skate hall would be a good thing for the winter (after they shut down the Euroskatehalle a few years back, Munich has no indoor skatepark – besides the Gravity Lab. Skateboarding München e.V. is working on this project). Considering Munich is a provincial capital and city of this size, a hall would be great. Regensburg saw a non-profit association and the city create a BMX and skate hall, something Munich needs to learn from.
Street League is also returning to Munich in 2017 and will see pros cruise the city and leave a big impression again. As a shop owner you have to do your homework carefully and be active in many ways – more than ever. All the new skate parks emerging in Germany will ensure that a new generation of skateboarders will begin rolling. With this in mind, I wish everyone a good summer business.