BRIGHT: DC's Smoke On The Water Event Recap
The DC x Bright "Smoke On The Water 2017" opened the Bright Tradeshow event in Berlin with an impressive roster of international riders showcasing their skills.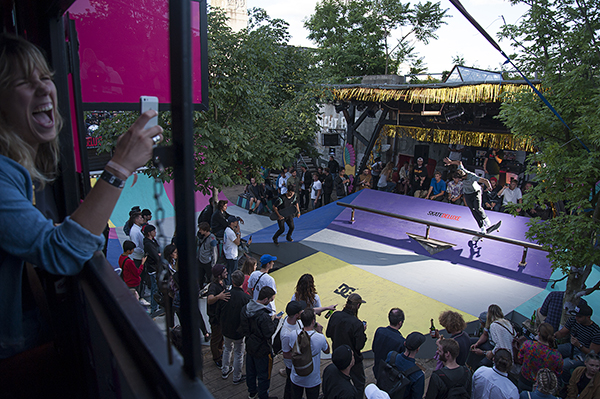 Press Release: For the third time DC Shoes opened Bright Tradeshow in Berlin with a boom boom bang.
The DC x Bright "Smoke On The Water 2017" Opening Party at the open air venue Else was a big blast with international music acts like DJ TOKEN from Boston,
London's DONAEO , DJ KEEN ONE from Miami and, last but not least, AFU RA .
Our dear friends from Mellow Park out did themselves building the rad skate park where DC Pros like Madars Apse, Josef Scott,Thaynan Costa, along with loads of enthusiastic international riders from around the world showed their best tricks surrounded by a fantastic crowd.
Skatedeluxe's Best trick was won by Justin Sommer who frontside flipped the huge driveway.
Madars's live instagram feed shared the bombastic event with the world.