Austrian Market Intel June/July 2017
Finally, summer has arrived in Austria, so let's talk about how the spring/summer collections are performing in the stores. Thomas Alton from Alton Premium Board Store in Feldkirch has mixed feelings so far: "We bridged the rainy period quite well and finished positive, but it could have been better." Yet they saw a little increase in May and overall it has been as good as last year. Softgoods are crucial in summer, Thomas tells us: "We are a boardsports store so naturally we have skateboards here and they sell well as a sideline, but you have to keep in mind that the longboarding thing is completely over. We compensate for that with softgoods." And is skate still going well? "Definitely! We do a lot for the skate scene. We had a big festival last weekend and we have a skate contest at the end of summer – all of this reflects in our sales. We also do a lot in winter, such as building parks and organising events, because if you don't do these things, it won't work." By Barbara Mayer.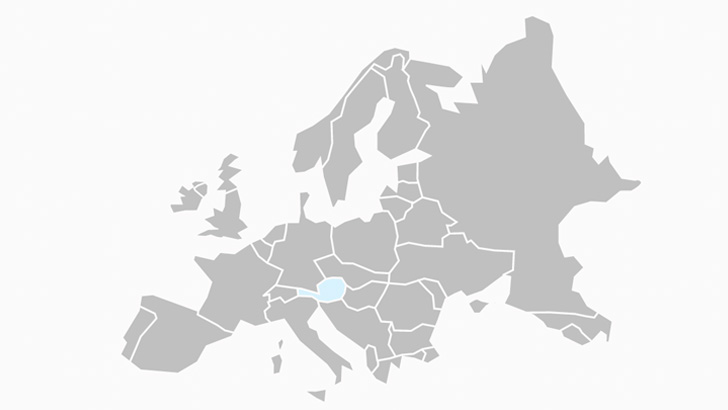 At Skateshop Hammerschmid in Gmunden, softgoods prove popular, too. Christine "Nini" Hammerschmid tells us: "We sold women's summer styles as soon as we got them, even before Christmas. The girls know that the good pieces will be sold out later on." Also, "Prosecco shopping is received well and we saw good momentum with events such as these." The warmer weather finally attracts the men as well, as Nini analyses: "Men's shopping needs are much more need-oriented. It's not until they feel it's getting hot that they go out and buy their summer outfit. But when they go shopping, they buy the whole thing."
And which brands or products are the most sought after, apart from the Thrasher and Vans Old Skool hype? "Many of our customers are looking for something special, like short-sleeved Neff hoodies in bright retro looks," Nini says. She is happy "that a certain trend towards individuality is more and more popular with young skaters. After a long period of black and/or white, we are selling colours again. Especially pastels, like the Vans Kyle Walker in Zephyr, shirts by Quiet Life, Boo Johnson decks," and Grizzley grip tapes are going well. Also, they added new brands to their portfolio, the newest being "TAS (Take a shot) sunglasses, they are very well received."
Skateshop Hammerschmid doesn't only cater for skateboarding, longboarding and snowboarding, but also for a youth culture inspired by the surf spirit. Yogawear, reusable drinking bottles, fair-trade soaps and vegan fair-trade clothing are part of that as well. Here, the shop offers brands like bleed, OGNX, Picture, ethtletic, and Dr. Bronner. "In this segment, the demand is increasing, with customers becoming more and more discerning. But the most important thing is still style, which has to appeal, and it's only then that sustainability is seen as a bonus," Nini says.
Surf is growing in importance for Thomas: "We have more and more surf customers and last month, for example, we sold three surfboards. We offer leashes, wax, sunscreen and to go with it we have pads, screws and fins in stock, but we sell surfboards exclusively to order. It's going well at the moment and is something close to our hearts." Naturally, in Vorarlberg people are not only passionate surfers, but also mountaineers: "Outdoor is a part of our product line and is selling very, very well. The summer is coming to the mountains, the lifts are opening again, and in fall, it's selling anyway." Thomas thinks: "The outdoor topic is becoming more interesting next to the board business. People are getting older, hike up the mountains and also in winter, and it's easy to combine these two."