2018 Outdoor Retailer + Snow Show Set To Remain In Denver
SIA are happy to endorse the decision made by Emerald Expositions to re-confirm the date and location that was originally announced for the 2018 Outdoor Retailer + Snow Show. The show is set to remain in Denver for the foreseeable future.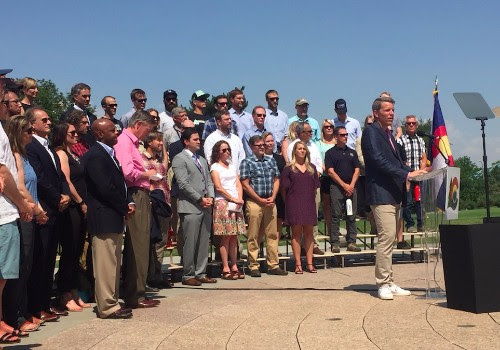 Press Release: Park City, UT (July 6, 2017) – SnowSports Industries America (SIA) is proud to support the decision for the Snow Show to remain in Denver, Colorado.
Emerald Expositions, LLC ("Emerald Expositions"), a wholly owned subsidiary of Emerald Expositions Events, Inc. (NYSE: EEX), producer of Outdoor Retailer and a leading U.S. business-to-business trade show and conference producer, has selected Denver, Colorado for the site of all Outdoor Retailer tradeshows, including Outdoor Retailer + Snow Show. SIA's leading industry education day of Industry + Intelligence and the iconic On Snow Demo will be a part of the Denver show.
"SIA is thrilled that the Outdoor Retailer + Snow Show will remain in Denver," says Nick Sargent, president of SIA. "In 2010, SIA brought the 50 year old Snow Show to Colorado. Since then SIA, Denver and the state have worked together to build the best platform for the winter business, thereby laying the foundation for this announcement. Denver has been an outstanding partner to SIA and the winter industry, and we are excited to help grow the economic impact that the Outdoor Retailer shows and the SIA on-snow demo bring to the state."
The winter sports industry creates over 695,000 jobs and over $72.5 billion in spending to drive the industry. SIA is committed to an on-the-ground approach to not only supporting the industry, but enabling us to thrive and grow. Being based in Park City, Utah, with staff in VT and the D.C. area, sponsoring the Snow Show in Denver, and supporting our membership worldwide, SIA's know-how and dedication to the winter sports industry is rooted in locations that support the industry.  SIA originally committed to keeping the trade show base in Colorado through 2030, as announced in January, and is excited to continue the commitment through Emerald. As SIA continues to operate the Industry + Intelligence education platform and the On Snow Demo, there are opportunities for a more dynamic and growing outreach to members and the end consumer.
Dates for the 2018 Outdoor Retailer + Snow Show are:
January 24, 2018: SIA Industry + Intelligence Day
January 25 – 28, 2018: Outdoor Retailer + Snow Show
January 29 – 30, 2018: SIA On Snow Demo at Copper Mountain
SIA and Emerald are working on future dates to accommodate the iconic On Snow Demo and Industry + Intelligence events as part of the Outdoor Retailer + Snow Show.