Sen No Sen: SW France Brand Profile
SW France-based Sen no Sen are owner Mathieu Desaphie's creative outlet and provide custom wetsuits and apparel with clean designs and made from quality materials. Desaphie started the business when he was 19 and now Sen no Sen have a flagship store in Arcachon, France, which is run with the help of his wife and one employee, leaving Mathieu to deal with the brand's many collaborations and business. Read on for Sen no Sen's brand profile with Mathieu.
When did you start Sen no Sen?
I started Sen no Sen in 1999 when I was 19 years old as I just wanted to create my own products, my own way. At this time it was just printed t-shirts & sweaters and a reason to spend a good time with my friends travelling, organising contests, parties, producing videos and many other exciting projects. I grew up in the surf industry and lived all my adult life working in it. It helps a lot to know it so well from the inside.
Can you tell us a little bit about the people behind the company?
It's a small and family run company, I work alone with the help of a few friends and my wife, Dorothee, who is the manager of the Sen No Sen flagship store. Then I also work with a few independents, such as industry legend Nuno Almeida, who is in charge of the Portugal sales.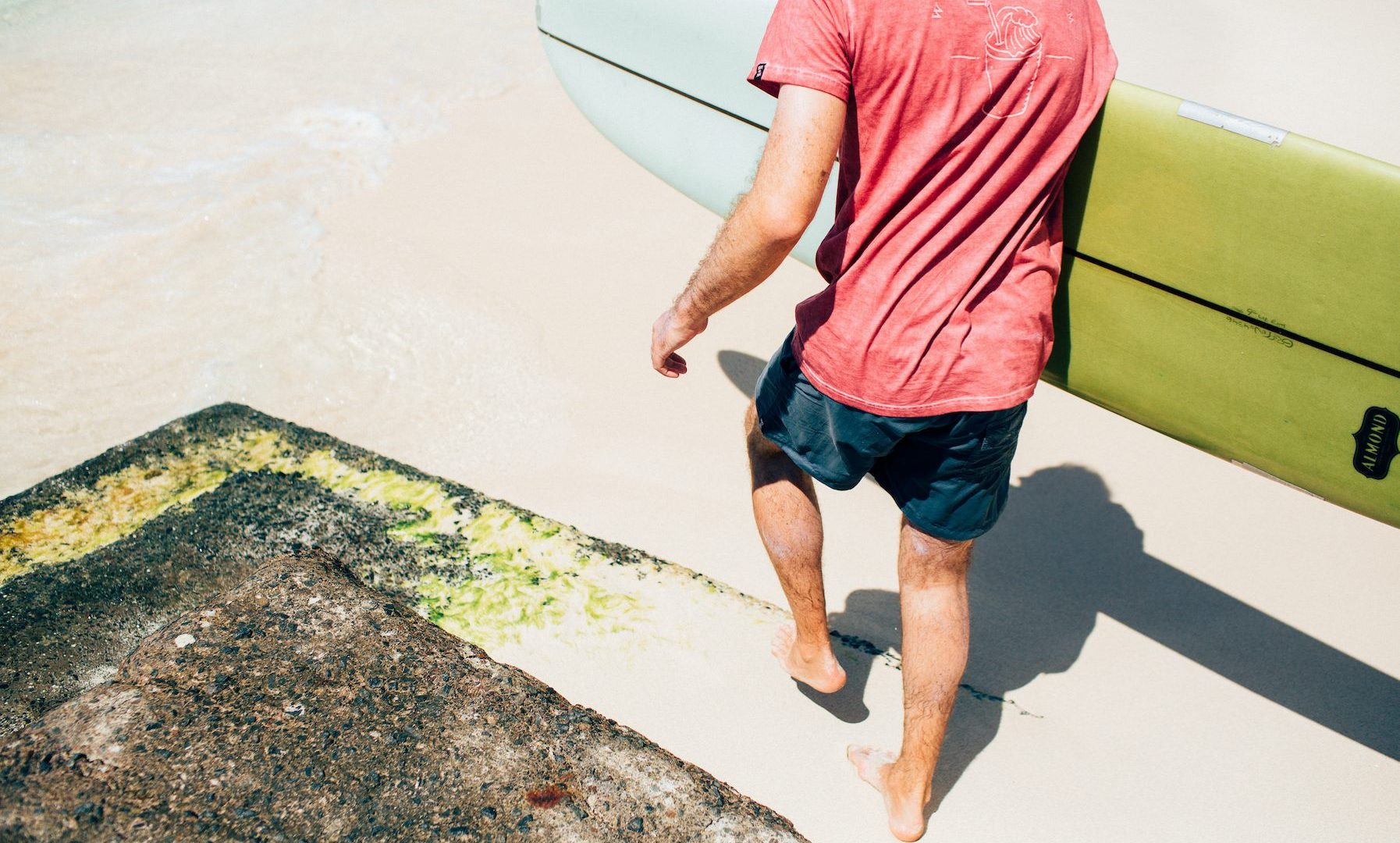 Who were your inspirations in your clothing designs?
We are inspired by surfing culture but also European legacy in clothes and fashion. I like to say we are doing "Surf Couture". I like sober and classy clothes, as well as creative details and designs.
What wetsuit customisation options do you currently offer?
Our flagship store, based in Arcachon, France, allows customers to create their own model. You can customise your bespoke wetsuit by choosing the thickness, closure system and unique colourways.
We also have a custom program for surf schools who care about their instructors' comfort and name notoriety, like http://www.kiwisurfbiscarrosse.com in Biscarrosse.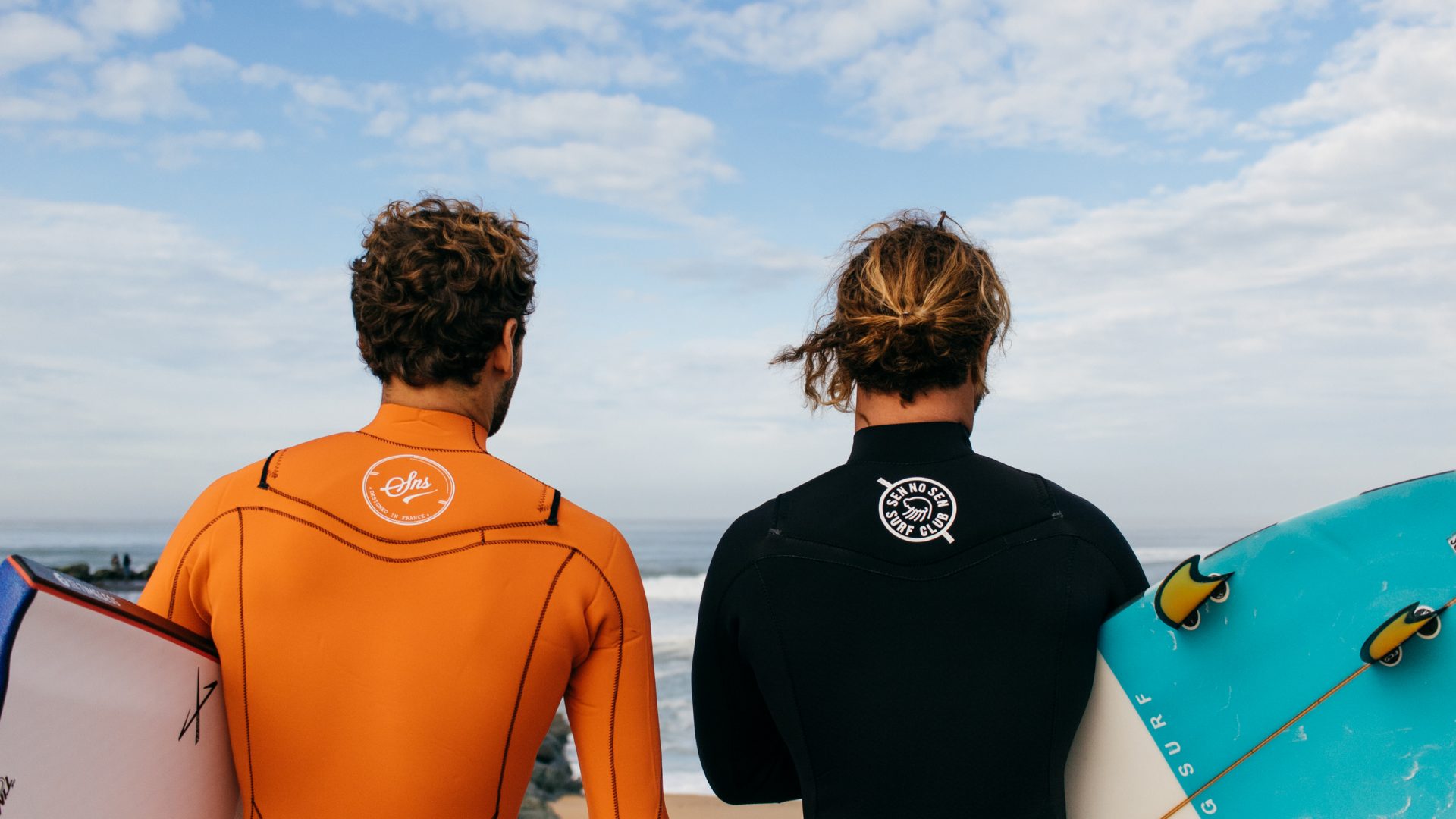 What makes your wetsuits different to others on the market?
Easy answer, we are not made in the same factory that many other brands use and we only use the best materials on the market. We try to keep our prices low for these top quality products to make them affordable to surfers.
What materials do you use and why?
The wetsuit category is a special category, it's not something you can change day to day. Your wetsuit is exclusive and wearing the perfect suit can allow your sessions to be as long as possible.
Durability, comfort and style are the key components for a good wetsuit. So we use Limestone neoprene & Yulex natural rubber, the two best materials which also offer an eco-friendly solution to the wetsuit industry.
Please explain your NoZip tech and what other technologies are implemented in your wetsuits?
We designed a NoZip system that allows better comfort that doesn't let water in. We also use a special tape called "glide skin band", which is the best for isolation and durability. We turn our innovative surf ideas into products we want to surf in.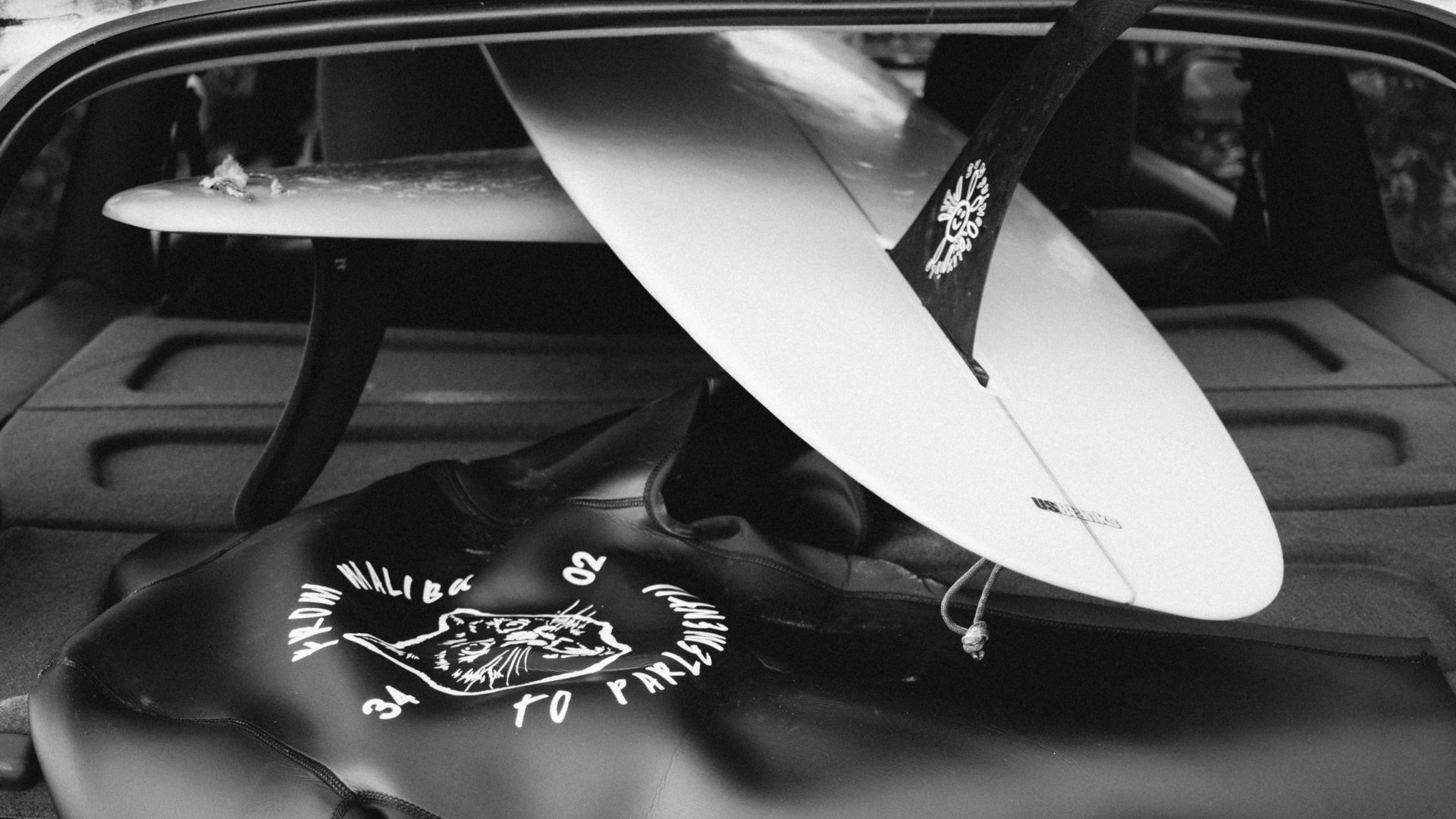 What changes in wetsuit innovation do you expect in the future?
I really hope that eco-friendly and performance materials will be cheaper to let more surfers have the best wetsuits, using sustainable fabrics.
Please tell us about your collaborations.
Collaborations are very exciting and I really love to design and think out a product for another surfer who has his own personality and universe.
I would say our "love me tender" jacket for Jared Mell was cool to design, mixing old school trends and sober design to fit Jared's style.
Also, the collaboration with bodyboarding legend Andre Botha is interesting because 'Dre tested our products in the most extreme conditions. Most recently I designed a special line for French rippers Maxime Huscenot and Charly Martin. Steamers are available but a complete line will be out next year.
More recently I've been working with a women's brand on a collaboration that should be epic. We expect to launch it for Christmas, so keep your eyes peeled!
Instagram @sen_no_sen
https://www.facebook.com/sennosen1999/