Jeff McCallum Shaping At France's UWL Surfboards & Workshop From July 20
After four years away from France, Californian shaper Jeff McCallum will be shaping at UWL Surfboards & Workshop in Angoulins (France) from July 20 for 10 days. Jeff will be at the workshop to shape a number of boards that he has designed throughout the year.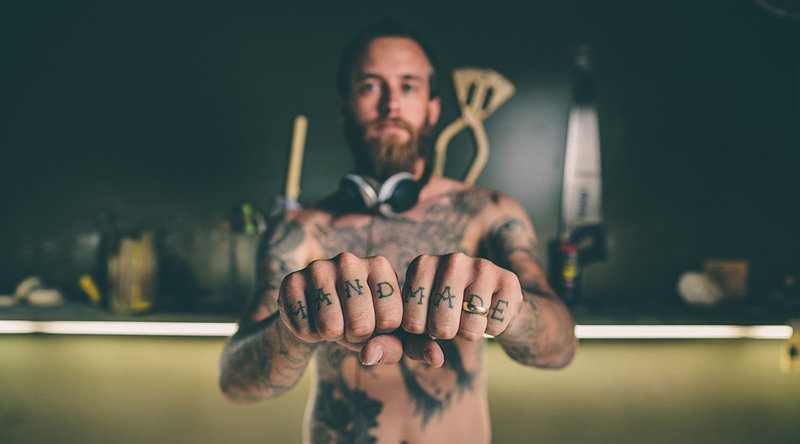 Press Release: Shaper/designer : JEFF McCALLUM
Student of Chris CHRISTENSON, but also from Skip FRYE, he takes over from atypical boards which still performs. He had the chance to work with shapers like William RIEDEL, Larry CROW, Bobo SIMMONS or George GREENOUGH who represents inspiration for him.
All his boards are handmade, and have an amazing quality. This is what UWL Shapers Club offer you to discover with the coming of one of the best Californian post-modern shaper.
In 2015 he did one step to quality, put his business in a second plan and focused on the shape, looking for new designs. The rarity of McCallums's boards increased next this event.
More than just a surfboard: a unique piece.
Always looking for perfect curves, Jeff continues to reinvent himself by shaping boards with an accessible design which still really efficient. Finition, color and effect are refined which give to them a unique sensation during your surf.
All boards are handmade by Jeff. The glass, stratification and sanding by UWL workshop under 4 weeks. The traditional manufacture is made by polyurethane foam, polyester resin et glass fiber. Board are accessible by order only.
ZOOM ON THE UWL WORKSHOP STORY.
Born in a surfer family, Renaud CARDINAL create UWL surfboards in 1991. He surfed since more than 28 years and dedicated all his professional life to the surfboards shape. During all these years, Renaud built a solid reputation and became one of the best French shaper, but also leader on the french market. The development of the surfboards market in Europe and the way UWL's factory grows up put our brand as an unmissable in our sector.
Today UWL Workshop is the place where international shapers as part of the most influent, creatives or underground stop when they came to Europe.