Nikita Women's Streetwear SS18 Preview
Retail Buyers Guide: Women's Streetwear SS18
CATEGORY: WOMEN'S STREETWEAR
BRAND: NIKITA
INTERVIEWEE: KRISTIN NORMANSEN (DESIGNER) & STEPHANIE TER HÜRNE (BRAND DIRECTOR)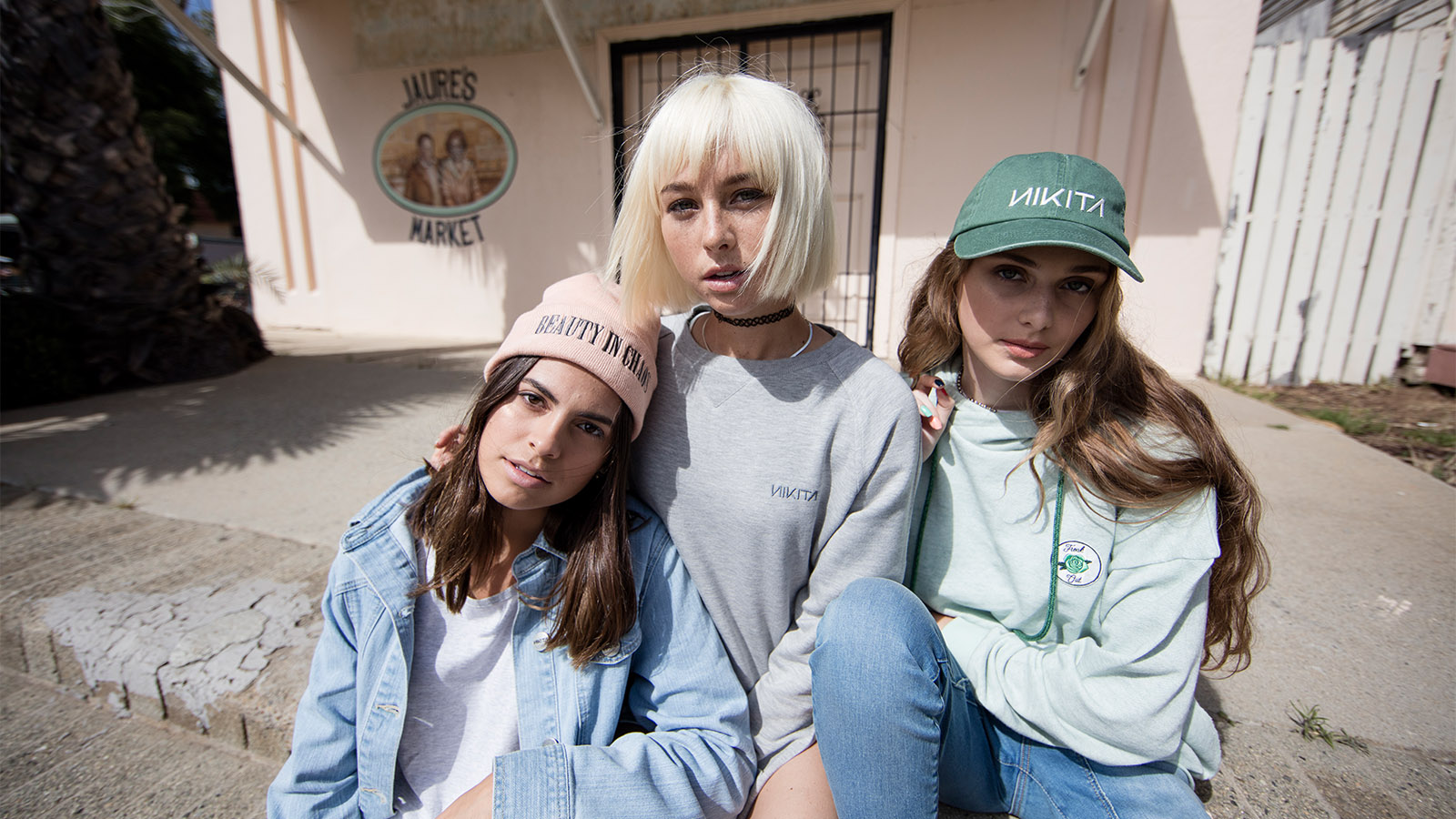 What are the major trends in the women's streetwear market next Spring/Summer?
We gave a darker take to the foliage trend and focused the rich greens on summer evenings and night swimming. There's a lot of 90s nostalgia happening right now, and we embody that in some of our prints and silhouettes.
What are the main marketing stories and themes in your women's streetwear line for 2018?
This collection is inspired by a group of friends who set out on summer evenings together, which often become mini-adventures: like pool-hopping from yard to yard, impromptu dance parties and other BFF bonding moments. They're testing their wild side and savouring the fun memories as they make them.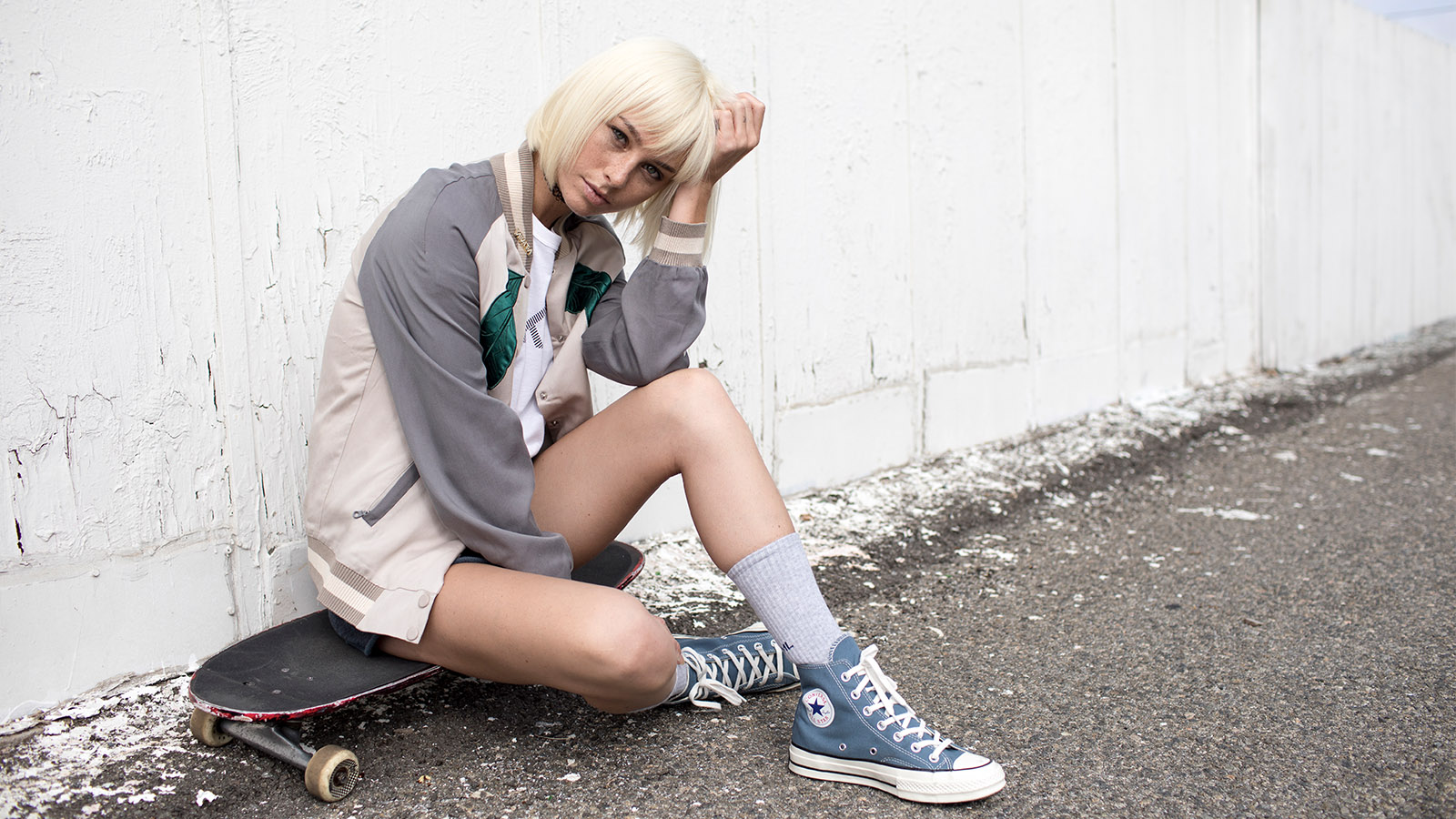 What colour palettes are you working with?
We have two colour stories:
AFTER HOURS – At twilight, colours pop a little bit brighter, then sink into negative space. We've highlighted tropical and true greens that fade to black, like water seems to do at night. This story is celebrated with a nighttime batik print, and is complemented by black and white neutrals and a soft blush pink, reminiscent of the prettiest sunsets, yet soft enough to serve as a neutral on its own.
BLEACHED – At first, this colour story is our softer side. Inspired by 80s and 90s-style geometric shapes and colors, we've washed out pastels and striped them up in a throwback print. This part of the palette is complemented by pops of a sunflower yellow and punctuated with road trip-vibe accessories like truckers and patches with fun messages that steal the show.
What about patterns? Any crossovers from other lines or collaborations?
We spoke about prints in our colour story, but since graphics are a big piece of the line, let's talk about them! We are known for our unique take on graphics, and this season our artwork was inspired by Nikita mantras that celebrate and encourage the rebellious spirit of the brand.
A few are: "Freak Out", "Stop Making Sense" and the notion of finding "Beauty in Chaos." The graphics are playfully throw-back and rock n' roll, featuring hand-drawn banners, tigers, skulls and roses. While some graphics are screened, we also feature embroidered messaging and sewn-on patches, and are also offering these graphics in pin and patch sets, hats, and even a pool party bag kit.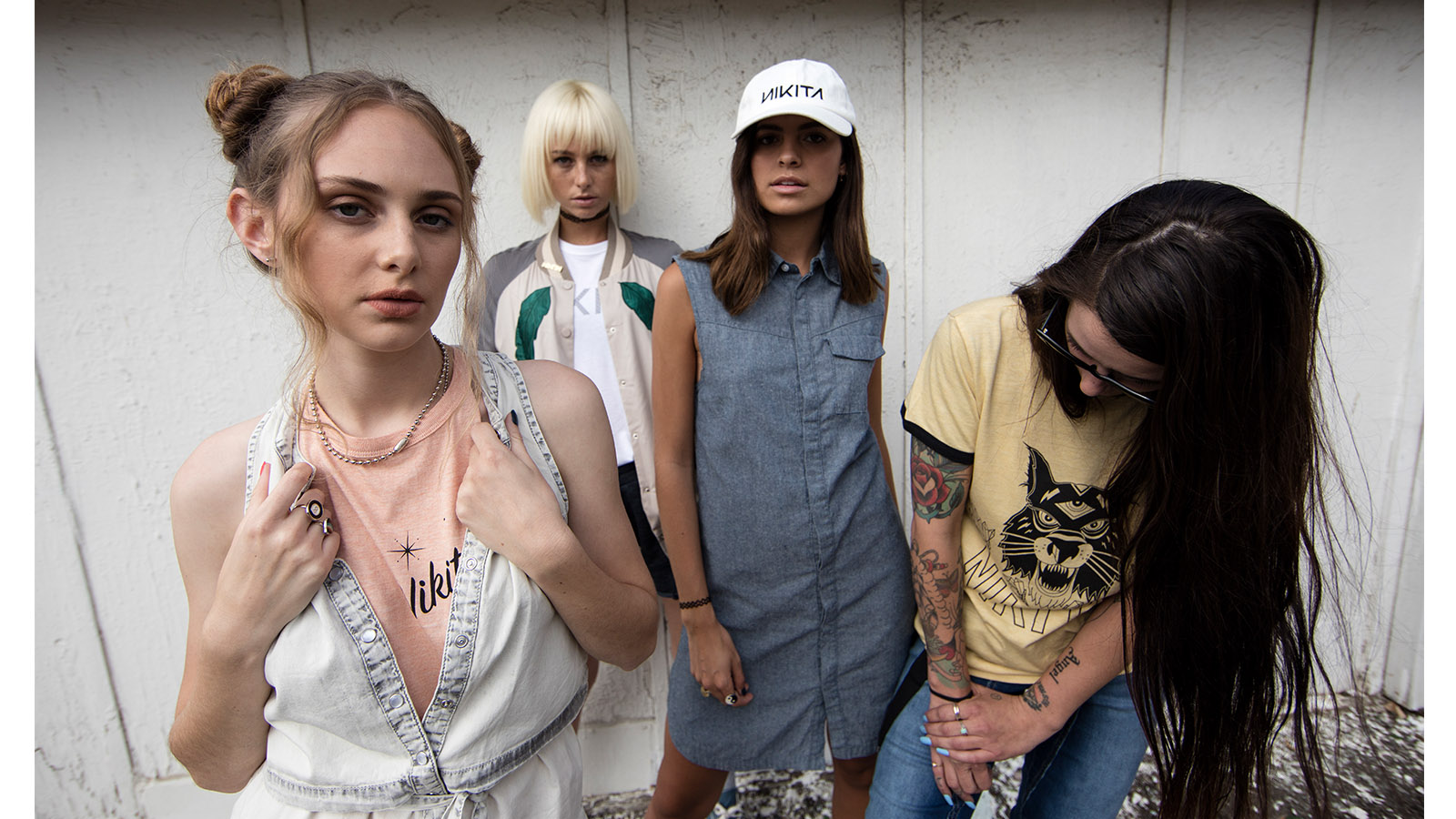 Can you talk us through some of your key silhouettes?
Our key silhouettes include easy-to-wear dresses and tops, as well as more tailored wovens for feminine appeal. We expanded our hoody line to broaden our classic Reykjavik fit with a variety of graphics and patches.
What are your most important styles/models? Please outline 2-3 of your key products.
Some ideas are:
CRUX JACKET – We had a lot of fun with a springtime varsity-style jacket adorned with banana leaf appliques on front, and team name "NIKITA" embroidered down the left sleeve.
CAT'S EYE DRESS – The Cat's Eye Dress is a classic sleeveless shirt dress that is good for any occasion – can be dressed up or down like a lot of our styles this season. And don't forget to embellish the yoke with some of our pins/patches!
MICA CREW – Our hoodies are always bestselling items and this season we give you a 90's-style V-neck pullover in four options, including a left chest embroidered lion design that reminds everyone "Don't Talk to Strangers" (or should they?!), and a large chest screenprint style that dares you to "Stop Making Sense".