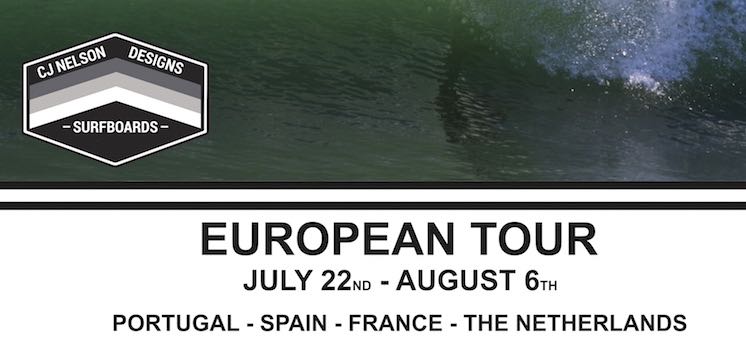 CJ Nelson & Harley Ingleby On Tour In Europe
Top longboarders CJ Nelson and Harley Ingleby will be touring across Europe this summer from July 22 until August 6. They will be collaborating with local surf shops in each location to showcase their new range of surf boards which the public can demo.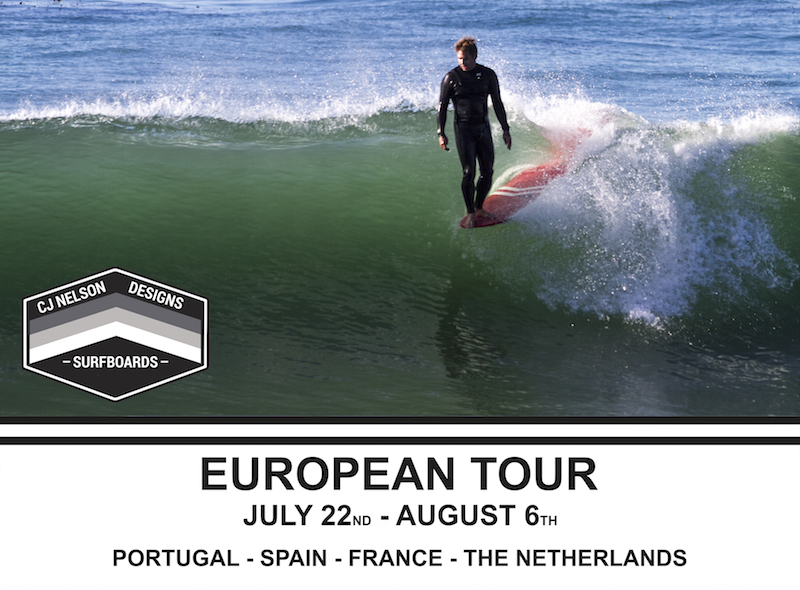 Press Release: CJ Nelson and Harley Ingleby, both amongst the top longboarders in their respective discipline, will hit the road across Europe over the next few weeks. After a successful introduction of their brands, CJ Nelson Designs and Tolhurst / Harley Ingleby Surfboard Series in the European market over the last year, they will team up with local shops. From Portugal to Spain, France and the Netherlands, including the Salinas International Longboard Festival.
Everyone is very welcome to join CJ Nelson and Harley Ingleby at the following locations to try out all the boards, learn about the new shapes and technologies, hang out and catch some waves together.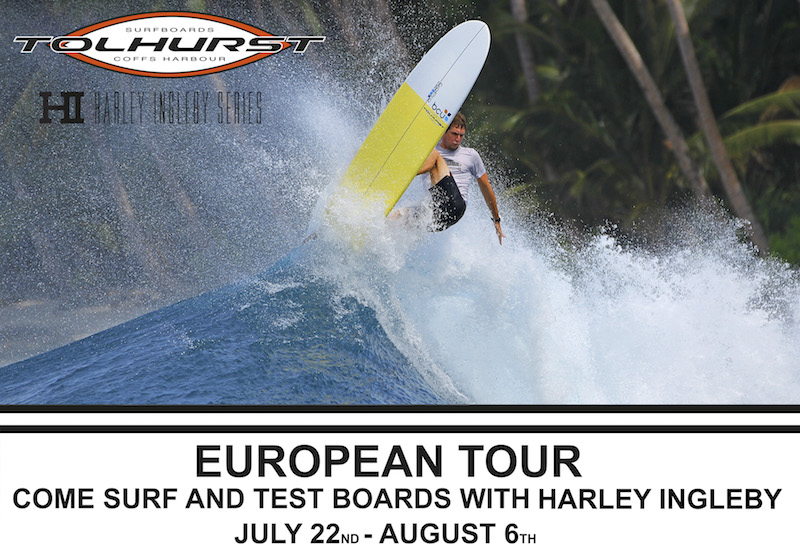 Tour dates / locations:
July 22-23 – Surfers Store Caparica – Costa de Caparica (PT)
July 25 – Rainbow Store – Anglet (FR)
July 26-27 – More & Less Longboard Shop – Biarritz (FR)
July 27-30 – Salinas International Longboard Festival (ES)
July 31 – Kynay & El Pasillo longboard club – Sopelana (ES)
Aug 1-2 – Spyder Shop – Montalivet (FR)
Aug 3-4 – Tamarindo – Dolus d'Orleron (FR)
Aug 5-6 – Hart Beach – Scheveningen (NL)
Check out the facebook event page for more information, updates per location for time and beaches to surf.
See you in the water!