Bern Skate Helmets & Protection SS18 Preview
Retail Buyers Guide: Skate Helmets & Protection SS18
CATEGORY: SKATE HELMETS & PROTECTION
BRAND: BERN
INTERVIEWEE: ANDY STEEL (INTERNATIONAL SALES MANAGER)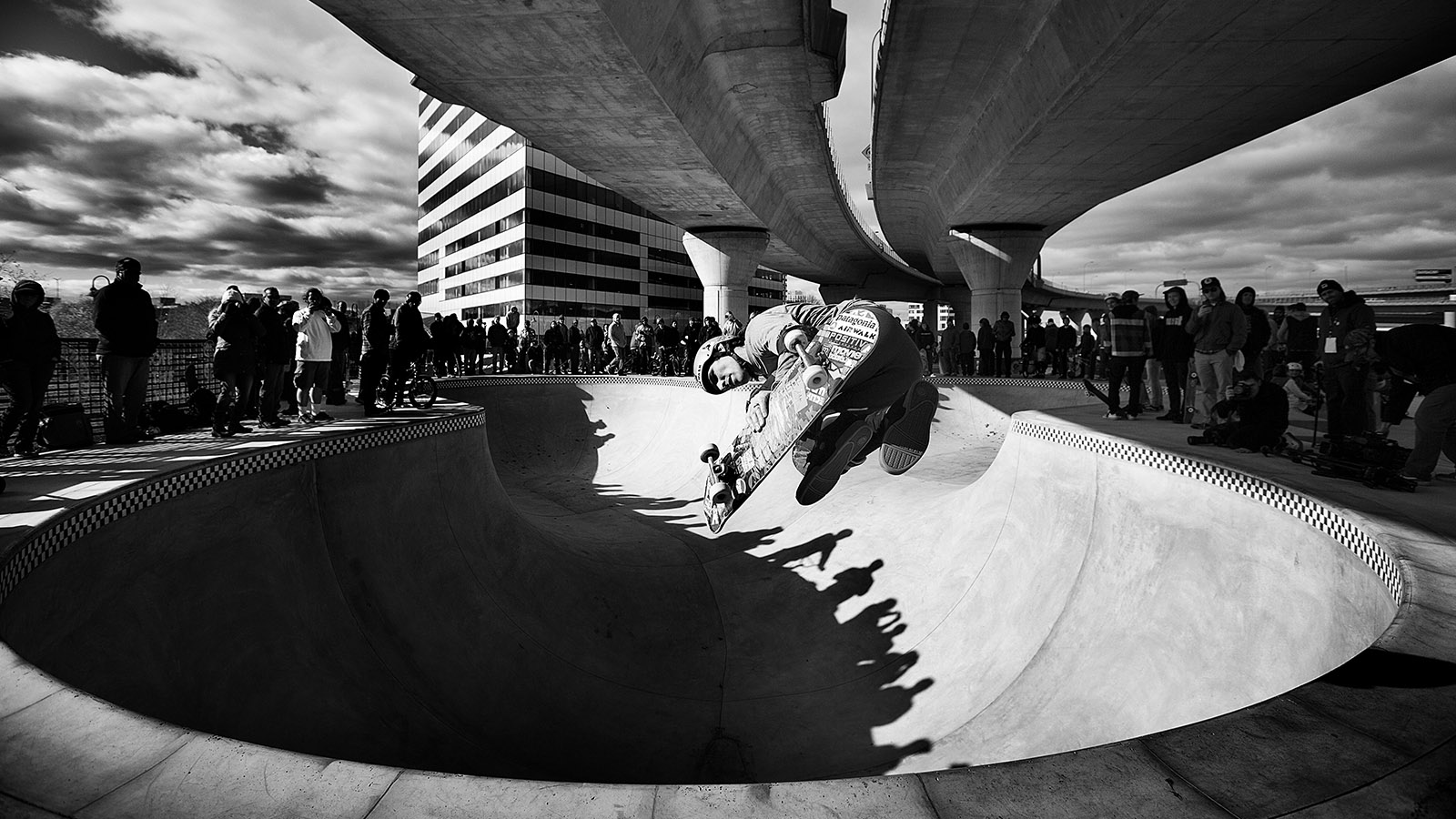 What are the main trends in skate helmets and protection for SS18?
As with winter sports enthusiasts, it seems as though more skaters are switching on to the concept that protecting your dome is a good idea.
Some will argue that skate isn't evolving but we 100% disagree. Skate is big business for Bern and we've seen huge changes in participation over the last few years. The Penny Skateboard explosion re-opened skate to a new young audience which has positively affected both helmet and pad sales for us.
The huge variety of mid-high end cruiser board brands now on the market has got a lot of parents back in to the sport too. The good news is that they all need protection gear and Bern are on hand to provide the coolest gear on the planet to cover every age range.
We've also seen that there are many consumers out there that love the idea of being good at skating but maybe started too old, didn't fancy going through the pain barrier of learning, or just weren't in love with the effort involved in skating uphill. The industries answer – battery-powered electric skateboards!! Although not accepted by the hardcore, electric skateboards represent fun, convenience and an exciting ride for many. Electric decks are still a small part of the pie, but as e-bikes, once technology improves and the prices come down, we see this segment growing faster every year.
Another thing we're really benefiting from is the All-Season™ capability of our products between our different categories. Bern are unique in being the only Action Sports brand on the market to successfully bridge the gap between disciplines and produce industry leading skate, snow, bike and H2O helmets. We're seeing a big increase in liner sales that allow our customers to seamlessly switch from summer riding to winter shredding!
Within our Skate line, the Macon is All-Season™ (winter-upgrade compatible) so give our customers even more reason to buy Bern.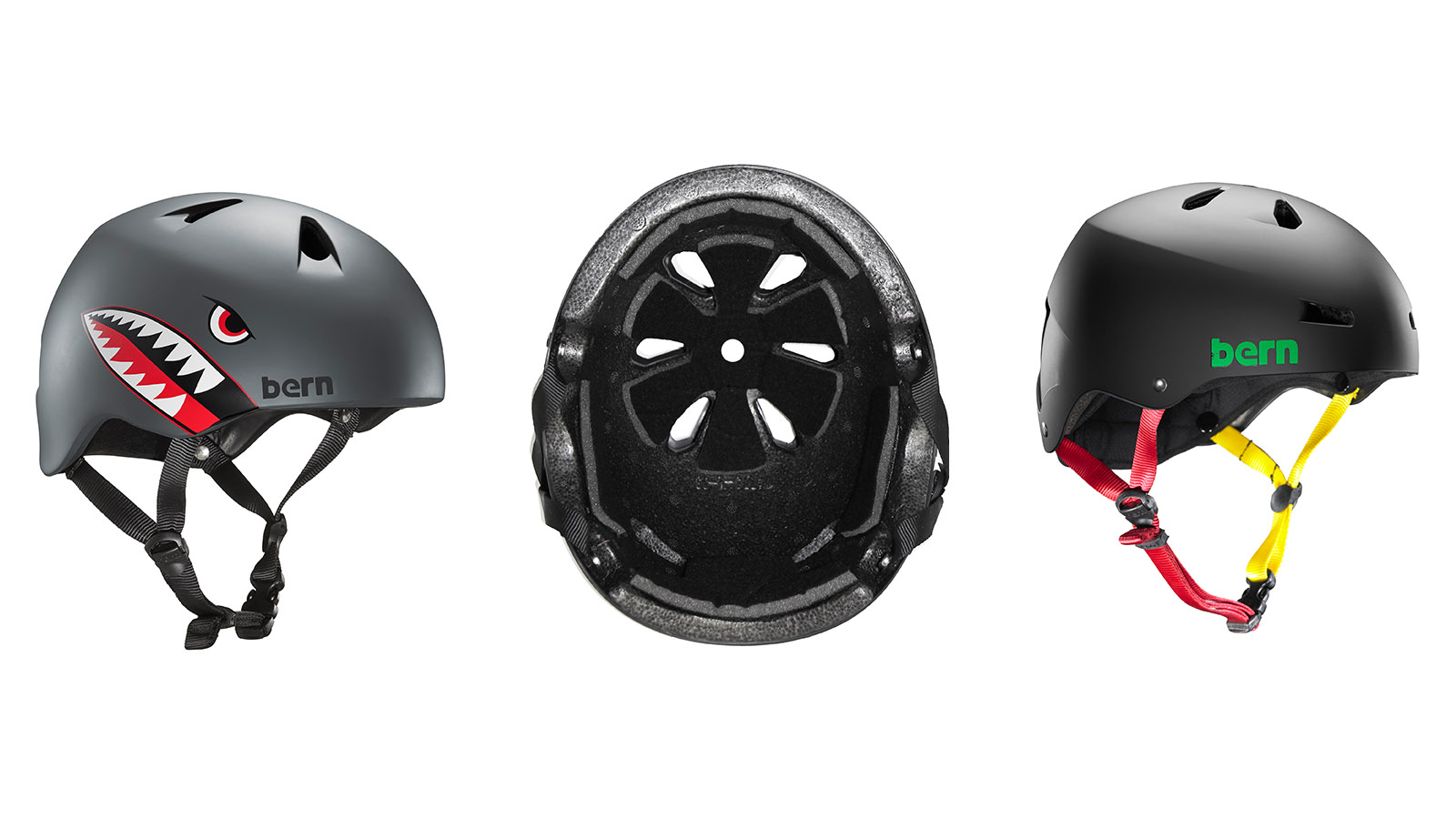 Do you have any new product release planned? Please explain if you do.
There is a new lid in the pipe that is based on our classic Macon! It takes the best technology we have to offer, with the lightest weight construction within our portfolio and the best fit available. This is a secret project for now so I can't say too much but when we launch this product, we anticipate it will re-set the bar on what is expected from a premium skate brand.
The timeline we're running with on this will mean it won't hit stores for the start of S18. Instead of trying to rush this project, we're going to release it when we're ready.
When we look at action sports as a whole, there are lots of examples of brands opting to move away from the traditional 12-month product lifecycle. Kitesurfing and Windsurfing are good examples of industries that have embraced this philosophy, and have seen a direct benefit to retailers through reducing closeout, improving buyer confidence and increasing residual product value for both the consumer and the retailer. No one wants to spend a bunch of cash on a product if it's going to be out of date too quickly!
We're aware of the above and are listening to what the market and our retailers are asking for. This is also the reason why we're confident in switching up some of our launch dates. This shift in mind-set allows us to produce and deliver our best work, but also keeps the line fresh throughout the year.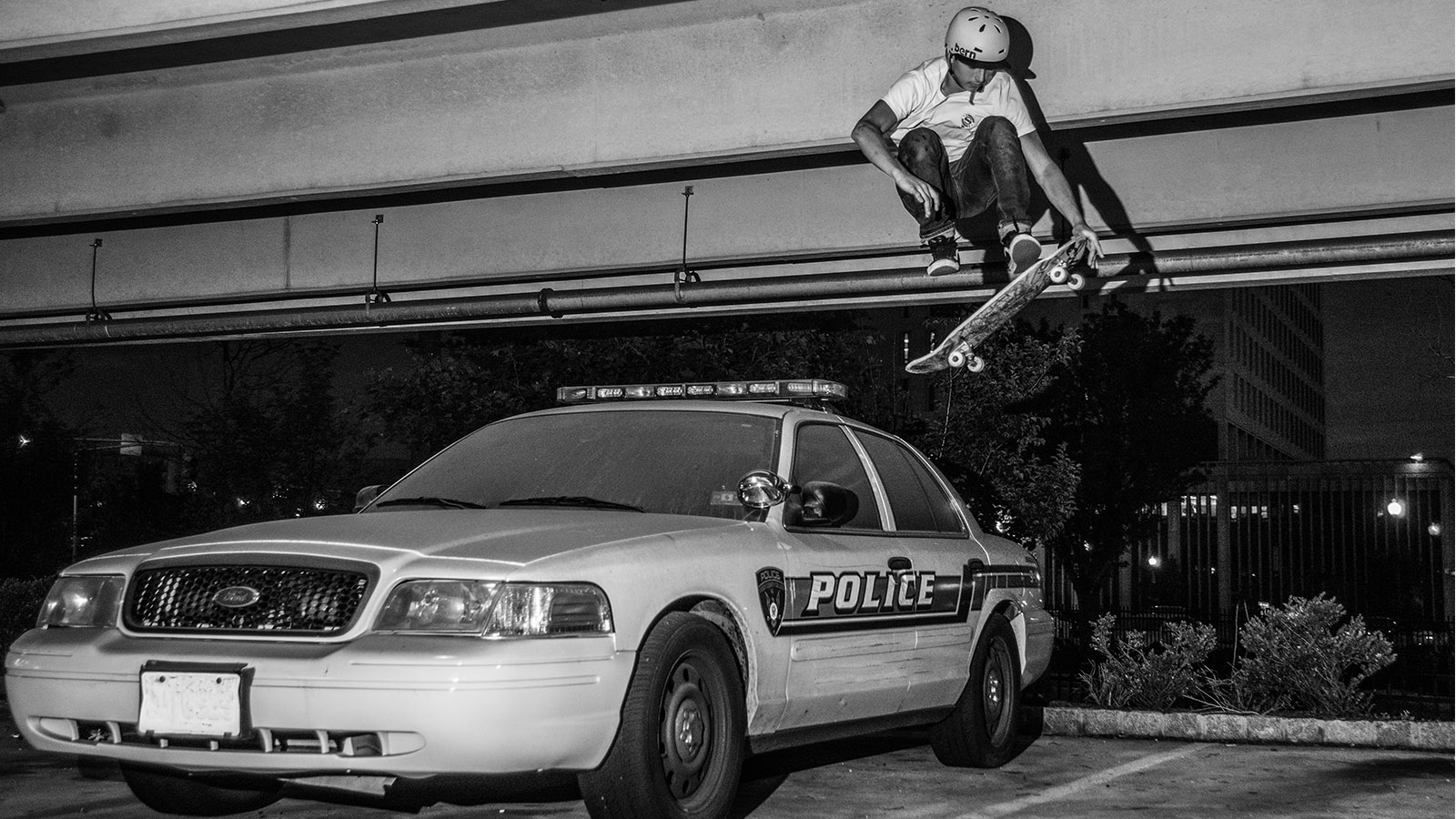 What materials are you working with? Anything new to talk about?
Our most unique and performance oriented material is our proprietary Liquid Foam technology we call Zipmold+®. Its a PC microshell lined with Zipmold+® liquid injected foam to create a super low profile finish that screams style.
We know kids are charging harder and jumping higher than ever before and believe that parents want the best protection for their kids that money can buy. This is why we use Zipmold+® exclusively for our Kids category with the Ollie and Nollie in-mold construction skate lids.
The Ollie and Nollie are skate versions of our best-selling Niño and Niña kids bike helmets. They look fantastic, are crazy light weight and are fitted using our Team Fit die cut comfort pads.
We have 2 options for adults with the Thinshell EPS or Hardhat lines.
Thinshell EPS lids feature a thin ABS hardshell with the traditional EPS core. This gives unrivaled durability to the product while offering certification for Bike, Skate and Snow.
Our Hard Hat line offers Bern's version of the traditional soft foam skate lid. The premium EPP foam construction and fit is designed for multiple lower force impacts. It features a thicker, burly ABS shell with our new removable wrapped headband liner for easy cleaning and replacement.
Where do you stand on the issue of hard vs. soft materials in your protection?
We embrace both!! We've featured our hard foam and our soft foam Hard Hat since we started in 2004. Each option will give you a level of protection but only our Thinshell EPS and Zipmold+® lines meet the standards.
The goal is to create a lid that passes all the standards but fits like a softer shell Hardhat….. we're very close!
Bern are constantly improving our fit by experimenting with different materials, hard and soft foams, flexibility in the outer shell as well as breathability. We're really aiming for the complete package so watch this space.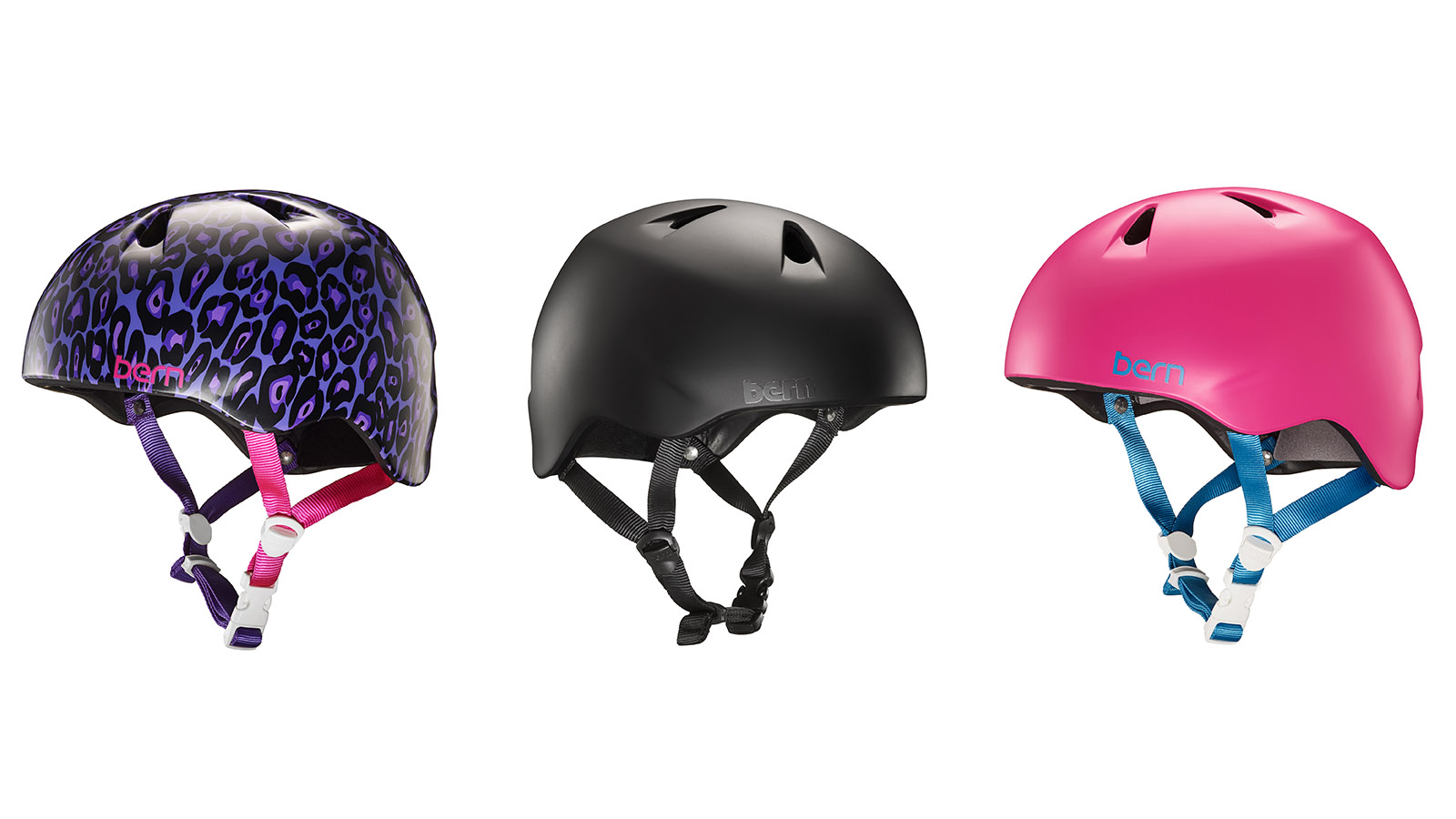 When it comes to design, colours & patterns – what are the main trends in your SS18 collection?
We've always been a very fashion oriented brand which is why we're repeatedly being picked out for style accessories in magazines like Cosmopolitan and GQ.
The large range of colour options we offer has always been one of the reasons for our broad appeal. We work very hard to make sure we're on trend with the colour palette of the leading fashion and outerwear brands so we're able to maintain our position as the lid that completes the outfit!
The darker colours will always be the best sellers for adults but we're keeping a wide range of options for both men and women. We also have some exciting kids options in the Ollie and Nollie. The boys Flying Tiger (Shark) lid is particularly hot!! We can't make these quick enough.
Our helmet designs are built around style, fit and protection. A lid has to look good to sell, but our goal is to enhance the customer's experience participating in the sports they love with the perfect fit, which will enhance the protection the lid offers should it take an impact.
Are your products targeted to specific customers / rider types?
We make products for the enthusiast that appreciates the versatility and trend setting good looks of the Bern brand! They are for everyone from the sponsored pro who is looking to go bigger and also for the youngest boy or girl who aspires to be an athlete.
We're making it easy for customers to ditch their $20 polystyrene pudding bowl!
In which area do you see the biggest growth in the protection market?
The kids category is the fastest growing for us in both helmets and pads. We have a fantastic range of pads and combo's in different sizes that excel on fit and keep the skin on your body instead of the pavement.
The adult line is growing for us in skate but as mentioned above, a big area of growth is our liner upgrades. This means a guy or gal with e.g. a Macon or any All Season™ snow lid can buy a summer upgrade and switch to summer skate in a snap.
Please talk us through your 3 key models for 2018
Our 3 key models for S18 are without doubt, the Ollie and Nollie kids helmets along with the Macon (male) and Brighton (female) skate lids.
We've covered construction and features above but these represent the backbone of our Skate line both now and for the near future.