Rekd Skate Helmets & Protection SS18 Preview
CATEGORY: HELMETS & PROTECTION
BRAND: REKD
INTERVIEWEE: TOBIAS DRAY (JUNIOR BRAND MANAGER)
What are the main trends in skate helmets and protection for SS18?
We think the main trends will be quality and affordability. Quality is huge in the protection world, users need to feel safe and assured that what they are wearing to protect them is going to do its job, so we will always focus on that as a priority! Affordability is a key part of it too. We aim to produce the very best quality product and still hit those key price points.
Do you have any new product release planned?
Yes! We are currently developing a premium quality helmet to tackle a new price point for us. Watch this space! Our most recent product, our Semi-Transparent helmet, has been extremely well received so we would like to expand our collection and keep features like semi-transparency in mind.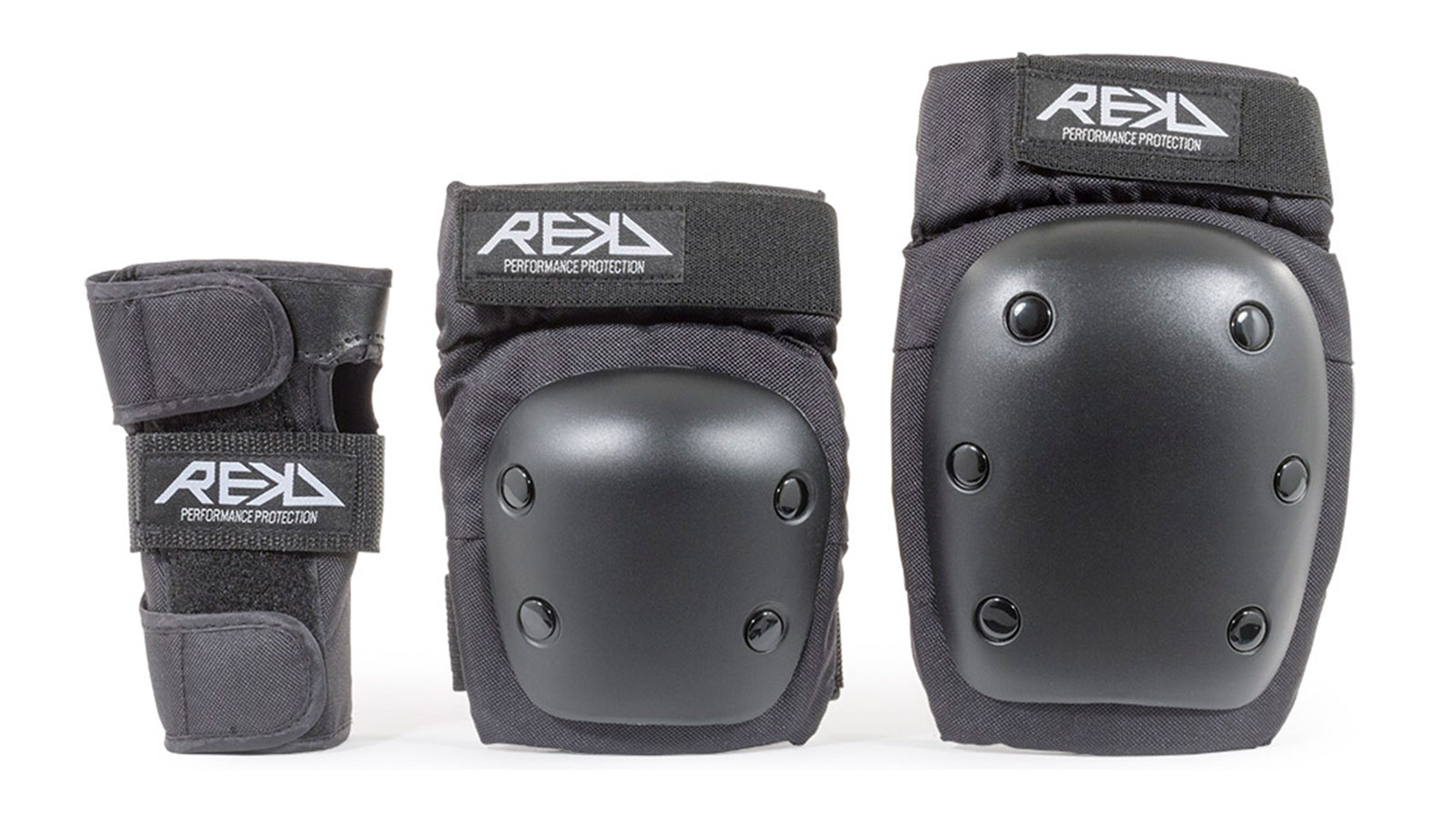 What materials are you working with? Anything new to talk about?
We use heavy duty ABS (Acrylonitrile Butadiene Styrene) for the outer shell of our helmets as well as high density EPS (Expanded Polystyrene) for the inner mould. This ensures our helmets are fully certified to EN1078 and CPSC standards. We also use a rubberised finish on our Elite, Elite Icon and Elite Icon Semi-Transparent helmets giving them a very premium and outstanding feel.
Where do you stand on the issue of hard vs. soft materials in your protection?
Always hard materials for concrete sports. A helmet is there to protect you and soft foam helmets just don't cut it. We understand that soft foam helmets are perceived to have a better, more comfortable fit and that's exactly why we have developed our helmets. We've taken a hard material helmet and moulded the very best possible shape to it, making what we believe to be one of the most comfortable and best fitting helmets on the market.
When it comes to design, colours & patterns – what are the main trends in your SS18 collection?
We love how well our current colour palette has been received so far. The Elite Icon Semi–Transparent Helmet colours had great feedback and our longboard Slide Gloves are an extremely popular choice too. We will be looking into more graphics and designs as well as adding more colours to our existing product ranges. Keep your eyes peeled!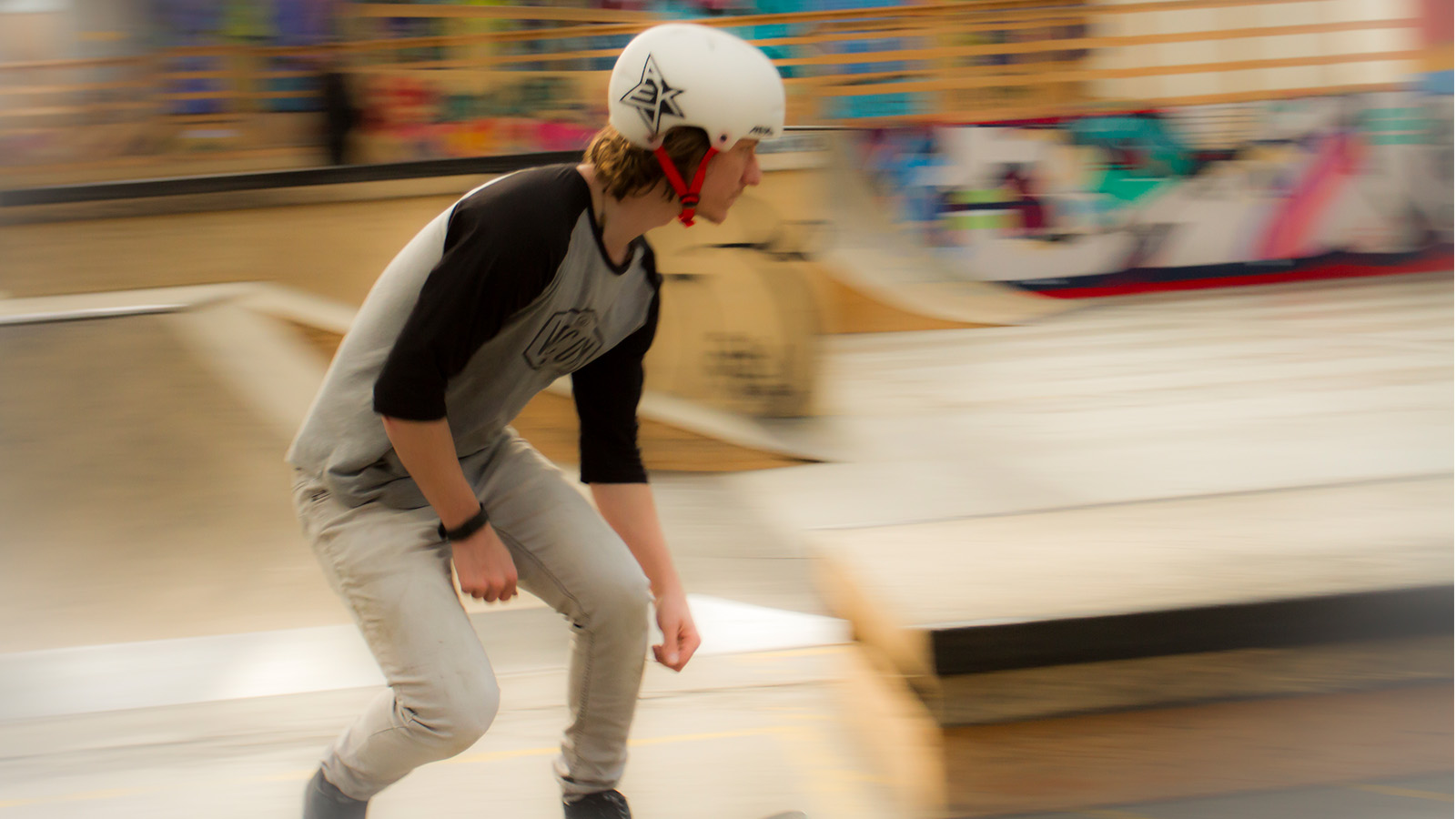 Are your products targeted to specific customers / rider types?
Not at all. We welcome our products to many different rider types across many different platforms. If you ride skateboards, awesome, if you ride a bike, perfect! We've even seen our Knee Gasket Pads taken on a snowboard trip and were given very positive feedback on them. Our products are as universal as possible and the more we expand our range the more we can expand our target market.
In which area do you see the biggest growth in the protection market?
We believe helmets will always be the biggest factor in our market, and with the continued growth of core sports such as skateboarding and longboarding, helmet sales will inevitably grow with them. We will be targeting certain price points and giving the market the very best products that we can.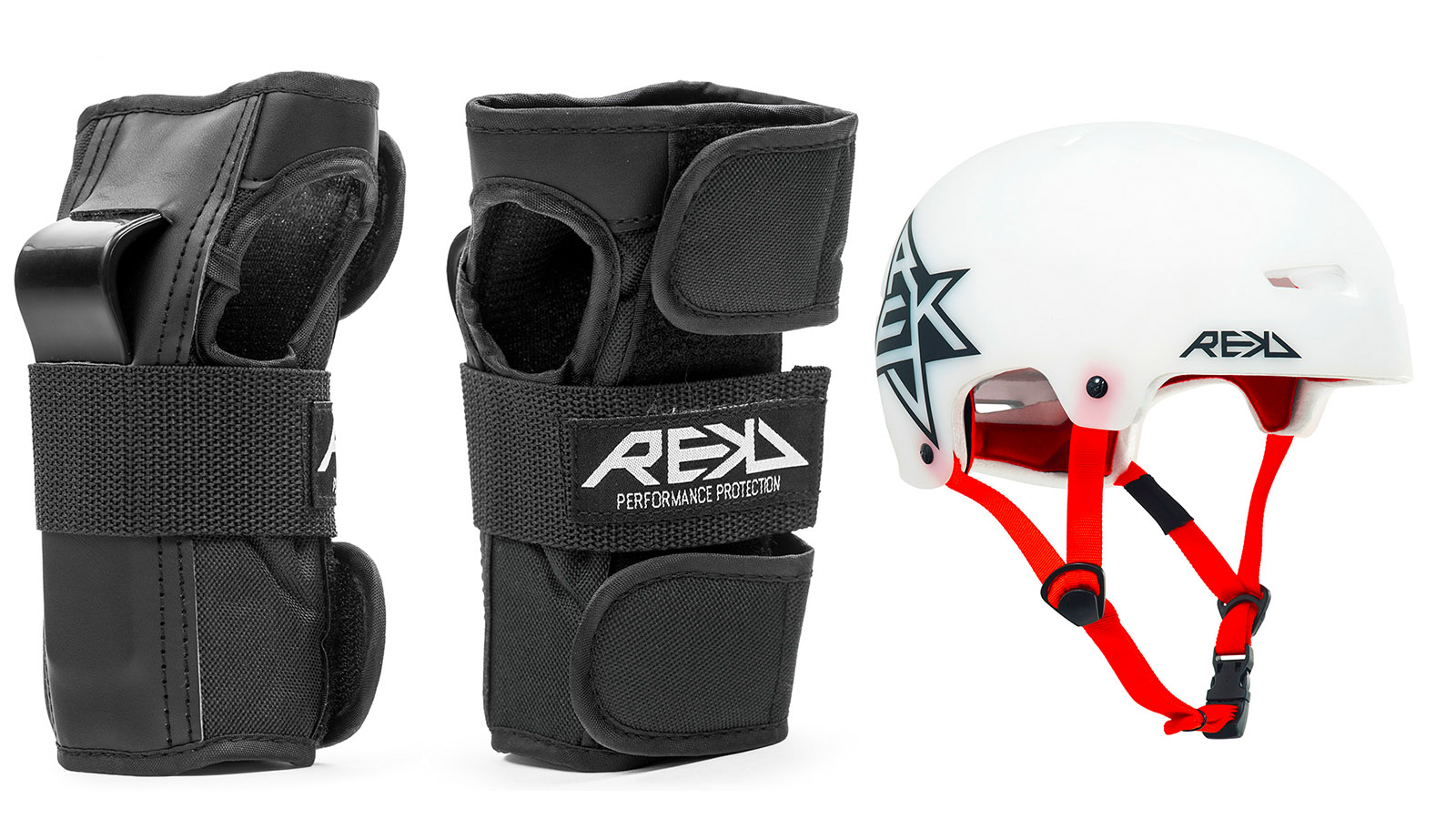 Please talk us through your 3 keys models for 2018
REKD Elite Icon Semi-Transparent Helmet – This helmet has proved itself in the market and continues to be extremely popular. We feel this growth will continue through 2018. The Icon graphic on the rear gives it an added premium quality and the rubberised finish really makes this helmet feel unique.
REKD Wrist Guard – Our first wrist guard has hit the market perfectly and is certainly proving very popular. Aimed at the beginner rider and very competitively priced, we expect this wrist guard to continue growing in popularity through 2018.
REKD Heavy Duty Triple Pad Set – Our Heavy Duty Triple Pad set was so well received that we introduced a new model just for junior sizes. The hard cap and secure fit make this pad set is perfect for beginner to intermediate riders, from skateboarding all the way through to scooter or even bicycle.