Reef Hanging Shoes SS18 Preview
CATEGORY: HANGING SHOES
BRAND: REEF
INTERVIEWEE: COLTON MARQUARDT (PRODUCT LINE MANAGER – FOOTWEAR)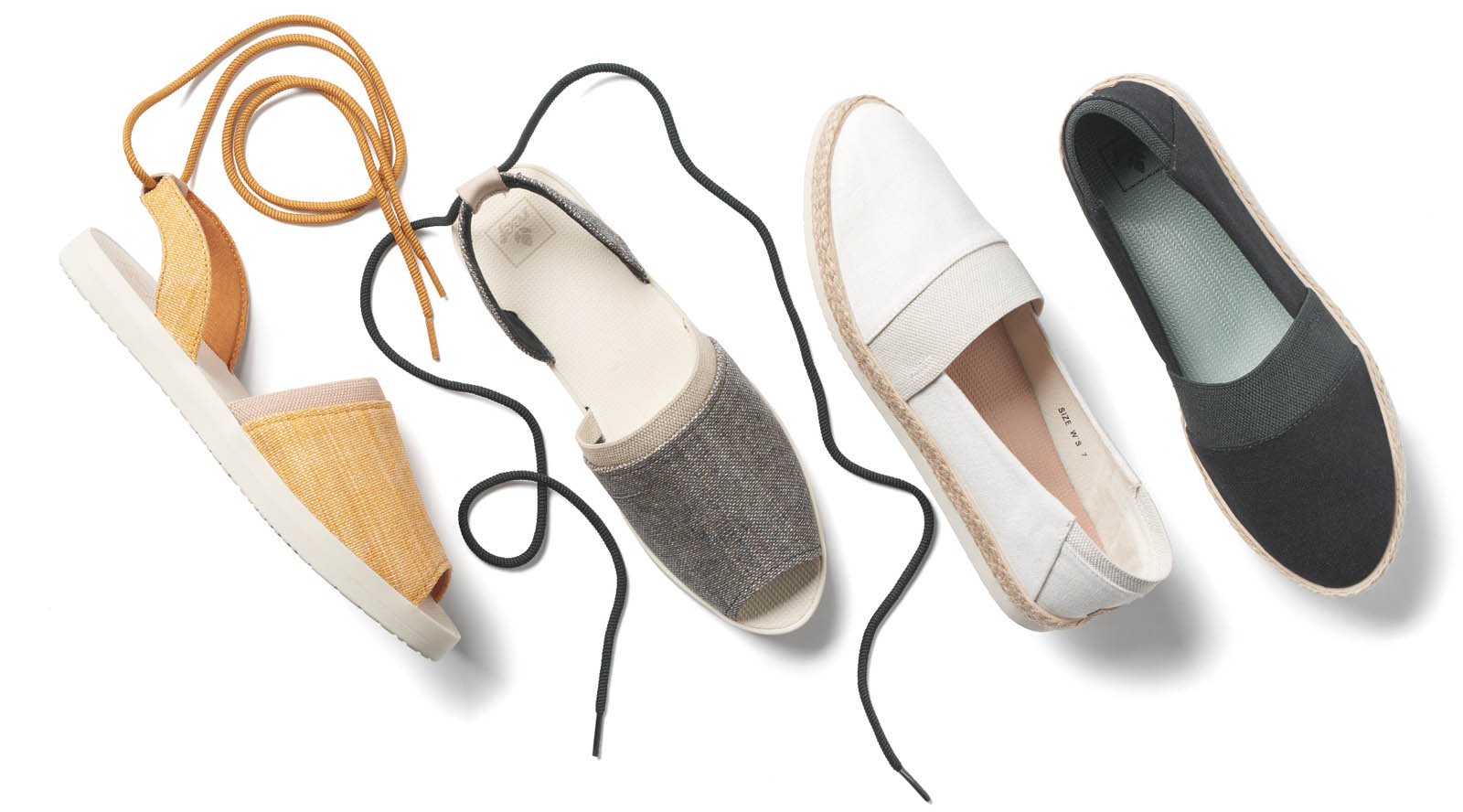 What are the key trends in this segment for 2018 and how are you serving this in your SS18 collection?
For this season, we are introducing an entire new vulcanized line for men. On the women's side of the business we are continuing to add new styles to our Beach Casual Collection, which we introduced in Spring '17. For the new men's vulcanized collection, we wanted to update and refresh our existing hanging vulcanized styles. We went ahead and redesigned everything from the construction, sockliners, to the pattern to really give our heritage men's styles a new life.
We are really excited with how the new Deckhand 3, Banyan 2, and Otto came out and feel this will be a great new extension of our men's shoe business. For the women, we are introducing two new styles along-side some great new materializations.
The Daisy and Daisy LX are our take on a classic sling back slip-on that has a removable ankle wrap to dress this style up or down. We are also playing with espadrille this season on a couple of our styles. The Reef Rose ES turned beautiful and is sure to be a hit for this season. We really wanted to get back to cute-feminine basics for women this season and feel like these styles exemplify the casual beach lifestyle that Reef is all about.
What shapes / forms are most popular in your range?
Reef has traditional always succeed with very classic shapes and forms in our footwear. These products are meant to give our consumers a feeling of authenticity and casualness.
For Spring 18, all our new footwear is built on the same lasts and forms we have been using for years. Instead of changing the shapes, we worked hard on making sure to update the patterning and comfort throughout the upper to give the consumer something new and exciting but nothing radically different than how people have grown to know our shoes.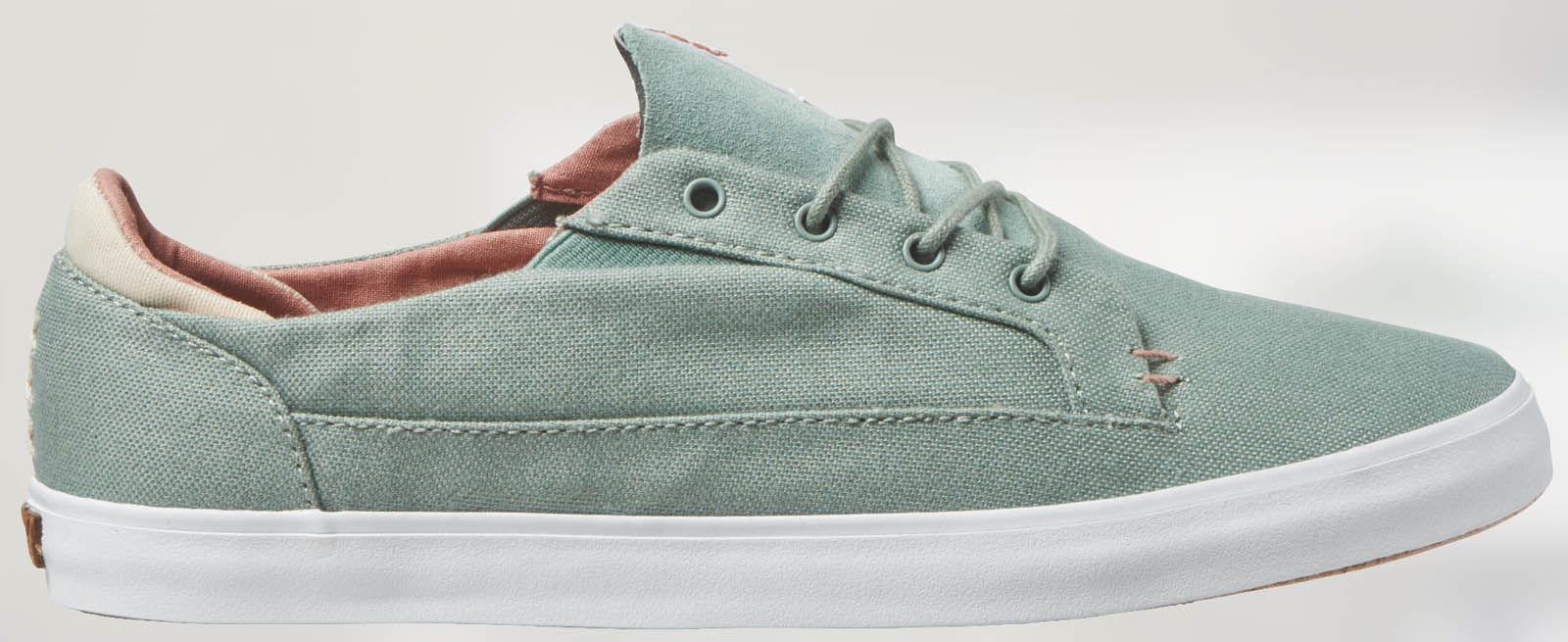 What manufacturing techniques are you working with?
Our new men's shoes for Spring 18, are being made at the same factory we have been making footwear at for the past 10 years. DTC is an amazing factory out of China, that has been making vulcanized footwear for a long time. They do everything in a very traditional shoe making way and this gives our shoes the raw and organic feeling that speaks so much to Reef's style.
The women's shoes are made through a cold cement process, that allows us the ability to use foam outsoles. These foam outsoles give our women's shoes a super comfortable ride and casual beach feel. In fact these shoes are constructed with the same exclusive Cushion Rubber as featured in our amazing new Women's Escape Sandals.
How do you ensure fit?
To ensure fit, we go through multiple rounds of fit and wear test. Once our new designs have been approved by myself and my team, we order a full range of sizes from 9-12 to hand out people around our office. We ask that our wear testers live in these products and try their best to beat them up. 
We want our wear testers to be hard on these products so that we can ensure everything is perfect for our consumer. If anything comes up during this process we adjust accordingly until all little flaws are uncovered before we go to production.

What materials are you using?
For this season, we're using a lot of 6 oz. canvas, cotton rip-stop, unlined leather, and organic hemp basket weave. We are also playing with this idea of "easy on and off," to go along side our brand campaign of Just Passing Through.
We have two new styles for men's and women's that utilizes a small piece of elastic along the eye stay pattern that allows you to quickly take the shoe on and off. Allowing you to get through the airport security quickly and on to your journey.
What about colour palettes and prints? Any crossovers from other parts of your range?
Each season our senior designer creates a color palette unique to that season based on the seasonal trend our design team picks up on. This color palette is then worked across all categories, sandals and shoes. For Spring '18 our seasonal trend is Pasaje Caribe.
Our design team took an inspiration trip to Miami and were deeply inspired by the contrast of tropical color pops with muted natural tones. This season's products embody subtle pops of vibrancy alongside wearable natural earth tones.
Why should retailers stock your brand & your latest collection?
We paid strict attention to our heritage this season with our new styles and wanted to offer our consumers something fresh and exciting, but wasn't drastically unfamiliar. Every detail was meticulously thought thru and we feel we that this is one of the strongest collections Reef has created.
All these new styles and materializations harken back to a laid-back beach mentality. A simple lifestyle where you can just kick back your feet and relax. We made sure that this feeling came across in all our new designs and would be something people would be excited to wear.
Spring '18 is just the beginning of some amazing new casual footwear from Reef and we can't wait to show you want we have in store for next season!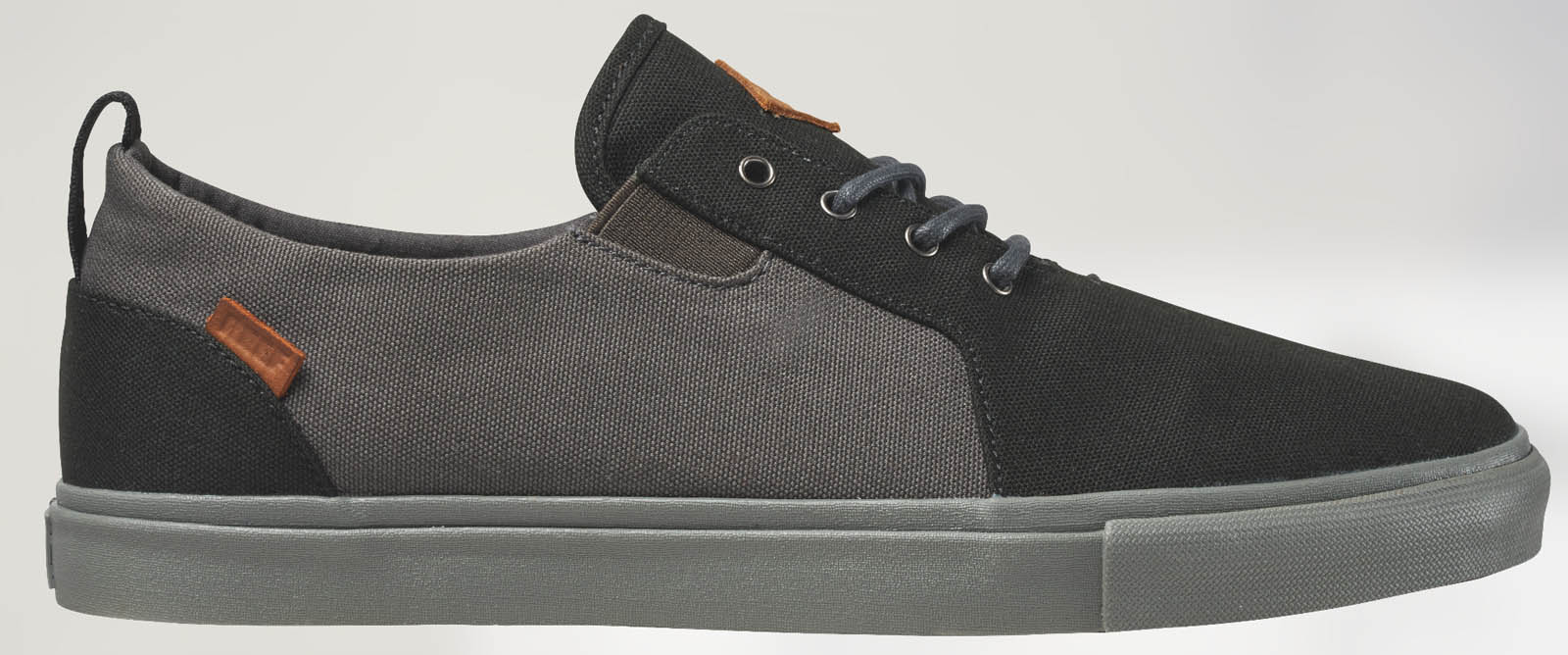 What POS are you heeling retailers out with? Anything special to talk of in  packaging / hangers?
For Spring 18, we are creating a new hanger for our new line of footwear. For a few years now our shoes have hung toe down. For Spring 18, we wanted to flip the toe up so the consumer could shop the footwear how they would be looking at them on their feet. In addition, we are working towards becoming more Eco-conscious in all our decisions here at REEF and a great step in the process is looking at our packaging.
Packaging is a costly endeavor for our company and something that usually ends up in the trash either at the retail level or once the package has reached the consumer. Our shoe boxes are already made of recyclable cardboard but our hangers have never been eco-friendly. To try curb the amount of packaging that ends up in landfills we are making our new hangers out of recycled plastic. This way the start of the hanger has an eco-beginning and can then be recycled either by the retailer or the consumer. 
To make sure we covered all possibilities, we are adding eco-one into our new recycled hangers. Eco-one is an agent added into the plastic during the moulding process that allows the hanger to decompose if it were to end up in the landfill. 
This way our new hangers have a beginning to end eco life story. We are really excited to be taking this next step with eco-friendly packaging and is something we are going to keep working at across all aspects of our company moving forward.