Dickies Explain Move Into Women's Category In Europe
Dickies recently announced they'll be moving into the women's streetwear category and Kevin Penney, Streetwear Marketing Manager at Dickies Europe has explained the company's rationale behind the decision.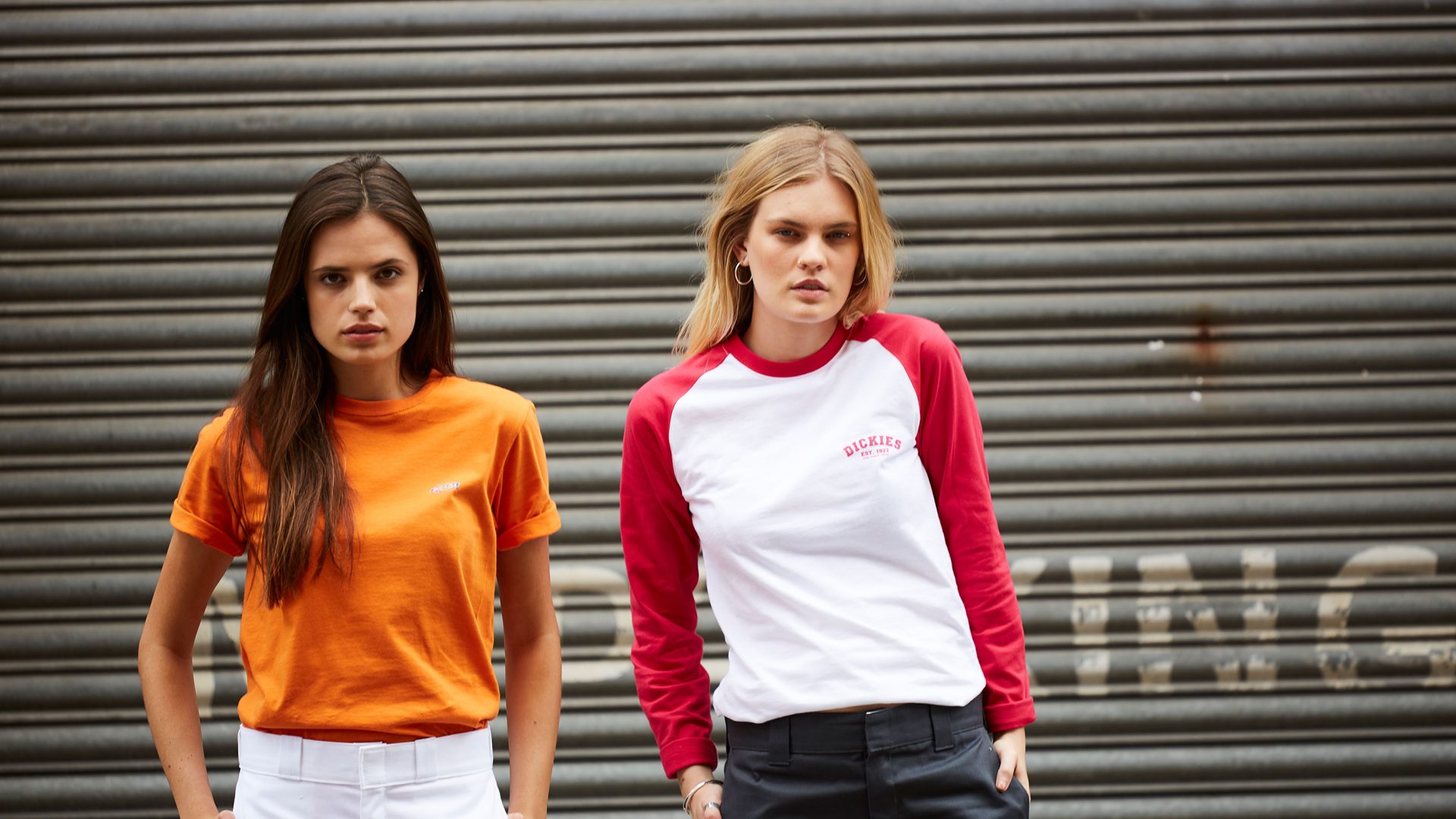 Please explain the reasoning behind moving into the women's category.
Quite simply we saw that more and more women were choosing to wear Dickies. Instagram is full of girls choosing the boyfriend fit and after the success of a collection of special Dickies Girl products with a couple of our retailers we decided to create a collection of Dickies styles from the men's collection.
Can we expect similar silhouettes, but slimmed down, or a totally new approach?
The silhouettes are exactly the same, we are just offering a more focused range of the men's collection but also available in a smaller size range.
Is the women's category being led from the States or from Europe?
Dickies has many territories, some have been selling a women's collection for a number of seasons. We have great communication and share well with everyone, but at the same time address the needs of our individual markets.
The girl's collection comes from us recognising a movement in the European streetwear scene, which we thought was time we took part in, not so much led by other Dickies territories.
Is the inclusion of women's wear due to skate influences, or is it mainly based around fashionable pieces?
I think skate is more influenced by the streetwear scene now, so it is more down to the more straight fit fashion and there is a big interest at the moment in 90s brands, which I guess we are part of.
How is Dickies' business in general?
Dickies life in Europe for the past four or so seasons has been really strong, always a worry about sustaining growth, but I thing we have plenty of room above our heads yet.
What have been the most notable points in the past 12 months?
I think the women's collection is probably one of them, and the interest has even surpassed our expectations. We knew there was an appetite out there for it. But it's been really amazing.