Jury For The Paris Surf & Skateboard Film Festival Is Announced
The panel for the second edition of the Paris Surf & Skateboard Film Festival has been announced with Shawn Stussy acting as President. The jury will award prizes for best short film and best documentary in surfing and skateboarding. The event is to be held from  September 21-24 at Star Lilas Cinema.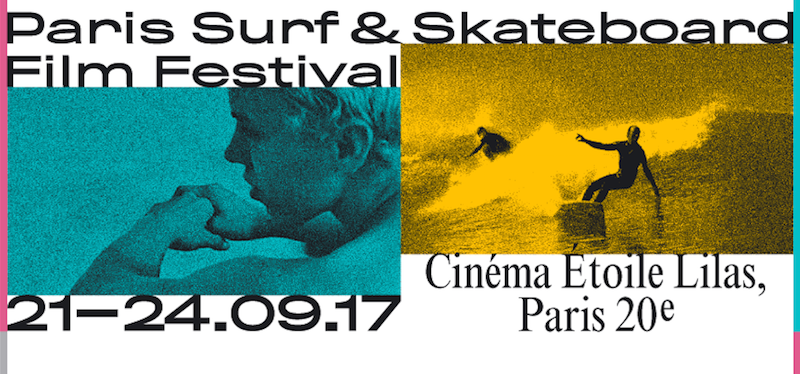 PRESIDENT: Shawn Stussy 
Born in 1954, he grew up in California where he would surf and work in a surf shop. In the early 80's, he launched, with great success, the eponymous brand Stüssy. In 1996, he retired to Hawaii where he spent time with his family before coming back in 2009 with S/Double.
JURY: SKATEBOARD
Sylvain Robineau (director)
Before getting caught by cinema, Sylvain was filming his skateboarding friends in Orléans and making videos. Now living in Paris, he writes and directs short films. He also enjoys playing in his own movies.
Sébastien Carayol (journalist, director and curator)
Sébastien's has had work published in numerous skateboarding magazines since 1996, he also writes books about the world of skateboarding and is passionate about Jamaican culture.
Marc-Aurèle Vecchione (director)
Marc started Resistance Films through which he produces short documentaries and more recently he made his first long format fiction film; Star.
JURY: SURF
Marion Poizeau (director, international speaker)
She follows her curiosity and travels the world to find inspiration with people she meets. Her last documentary, Into the Sea, about the story of women's surfing in Iran received the award for Best Surf Documentary at the PSSFF in 2016.
Erwann Lameignère (journalist, director) 
Erwann  created Redux and Hotdogger magazines, as well as Collectif Combo (publishing house and creative agency). He also curates art exhibitions, directs shortcuts and always keeps an eye on the ocean.
DJ Falcon (Stéphane Quême) (musician)
French electronic musician signed on Thomas Bangalter's label (Roulé), he has also collaborated with Daft Punk. Parisian skateboarder in the 90's, he has since become heavily into surfing and is now based in Biarritz.