Brand Profile: Oh Dawn, Danish Surf & Streetwear Label
Danish surf company cum streetwear label Oh Dawn are committed to producing the finest threads of the highest quality with a clean and fresh styling. Oh Dawn may have its humble roots deep set in the North Sea surf lifestyle scene, but it's much more than a surf brand. We've profiled Copenhagen-based Oh Dawn, speaking to Managing Director, Tue Deleuran on his "worst idea ever".

Please give an overview of how and why the company began?
OH DAWN was founded in 2011 as a street fashion brand rooted in surfing and heavily inspired by the Scandinavian seascape, Copenhagen and it's aesthetics.
We started out as an alternative surf/fashion brand, but we've steadily been cleaning our act and we're aiming for a more fashion-like expression as a brand and in our products.
OH DAWN has grown rapidly during the last few years and we are now selling in the best shops around most of Europe, US, Australia and Japan. We have had great success in the US this season. So altogether we have agents or distributors in 10 countries.
Who is on the management team, and what are their backgrounds?
We are quite a lot of different people all doing all we can to make OH DAWN a success. In the office in Copenhagen, we are a few guys taking care of all designs, customer service and handling the OH DAWN flagship store. We also have a lot of people helping us with our designs and PR around the world. We are like a small family placed all around the world. Since we produce all our clothes in Portugal we also have a team there making sure the products are manufactured perfectly and shipped out to the clients.
To be honest none of us really had much experience with the clothing business before we started, but we started with a passion for surfing and the desire to create a brand. We did not set out to change the world or implement something we studied, we simply just started making clothes we liked and learned on the way. We have made tonnes of mistakes, but I think now we are really on a good track and we have built the best team around OH DAWN.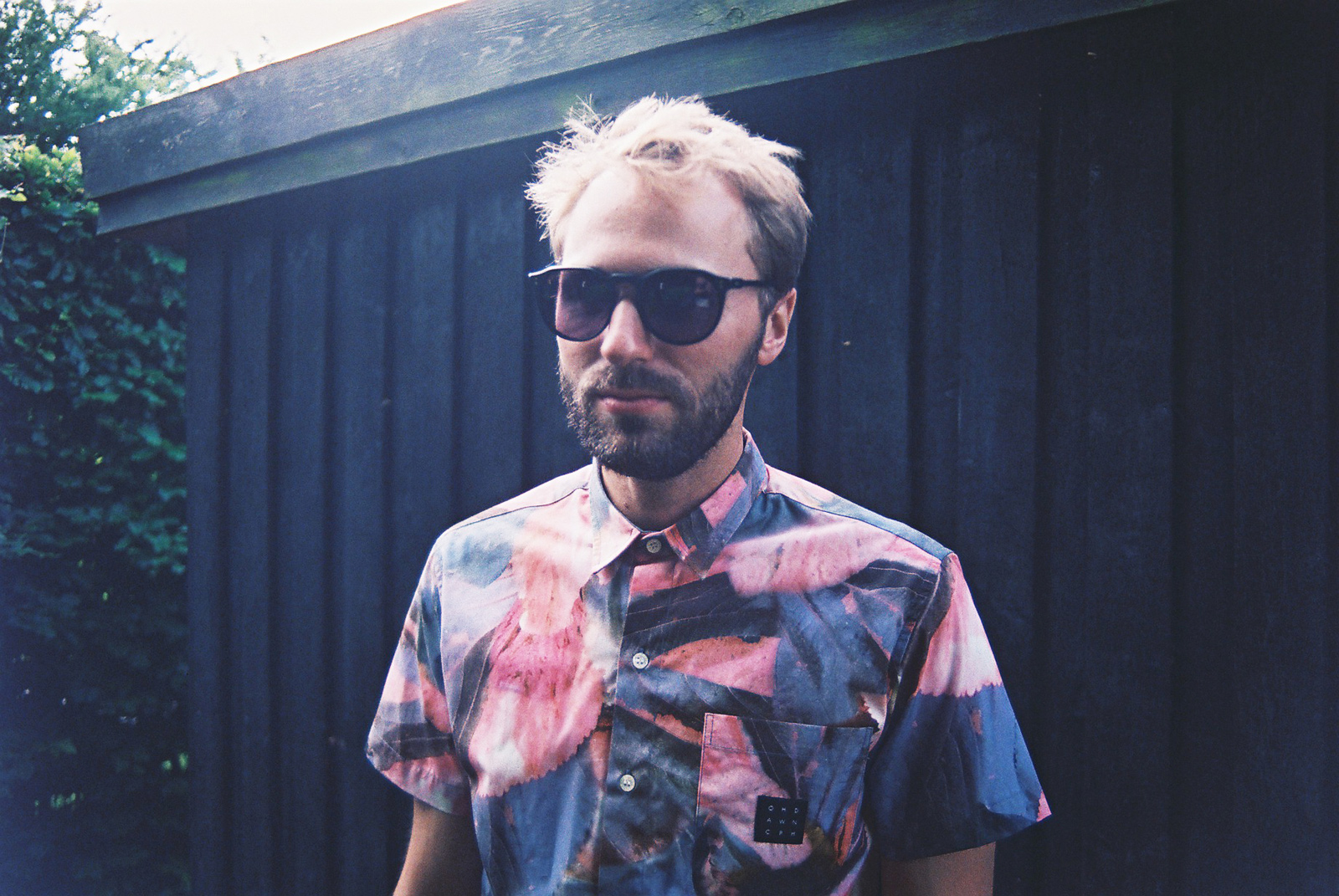 What is the company MO?
When we set out to create a new collection, we based some of our designs on the Scandinavian seascape and fauna. It might be colour wise or with some sort of print or a special fabric that gives us that certain vibe. Other than that we take it to the streets and look at people and trends in Copenhagen – there is a lot of inspiration to be gained here in Copenhagen.
Once we have the inspiration, colour range and theme for the graphics done we start designing the actual fit of the styles. But OH DAWN is not a brand with avant-garde designs – we love timeless shapes that we can twist and add our OH DAWN identity to. So mostly our styles are not so advanced but are made of the best quality materials and with small details to make them very OH DAWN. I think it's this simple approach to design is what many of our customers can relate to. They feel good in OH DAWN because we are not trying to complicate things. Life is complicated enough already trying to find waves here Denmark.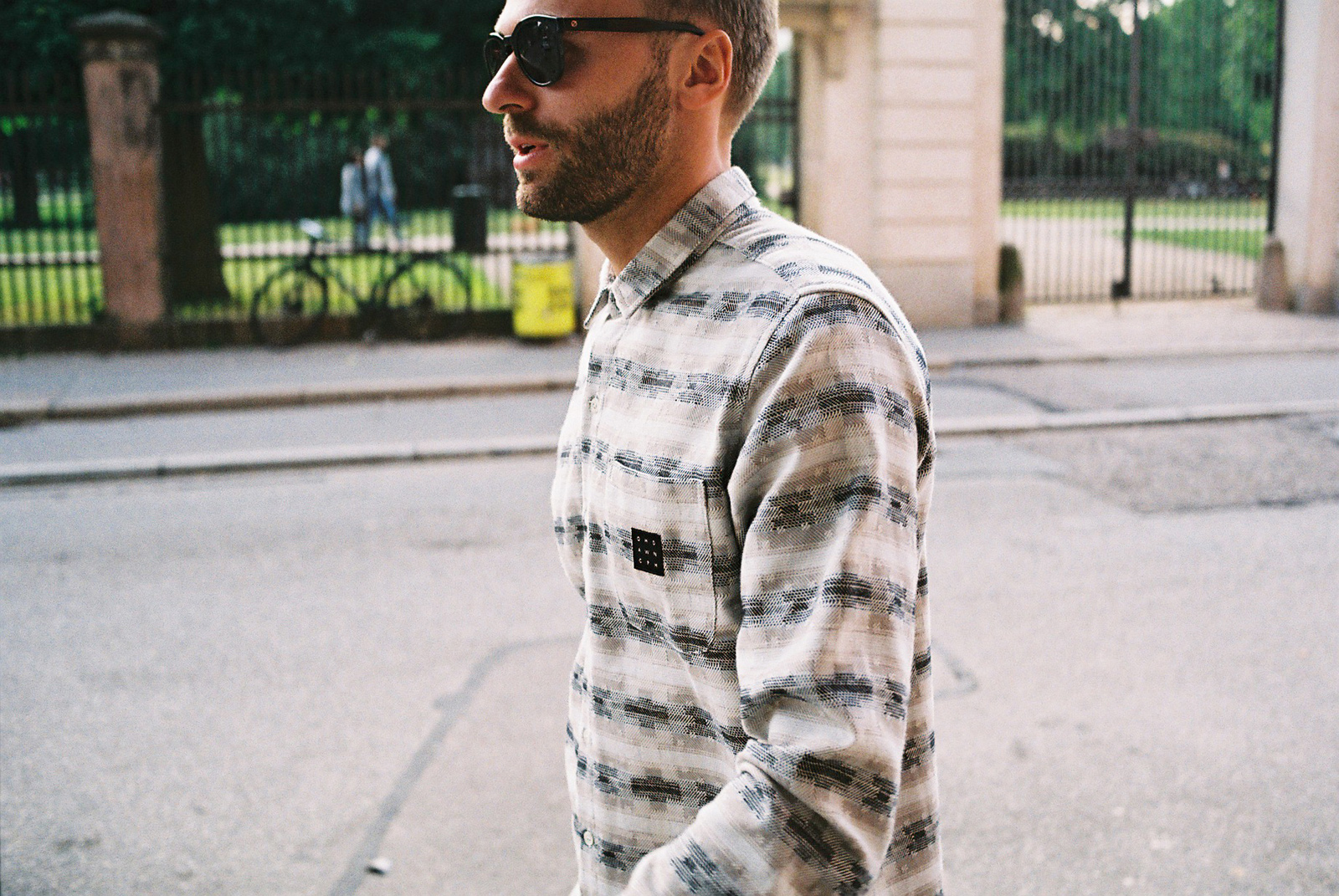 How many stores are you currently stocked in, and how many stores do you own?
OH DAWN has grown rapidly in the last few years and we are now selling in the best shops around most of Europe, US, Australia and Japan and altogether we have agents or distributors in 10 countries. Apart from our 1 flagship store in Copenhagen and our 2 shop-in-shops in Portugal, we sell in around 100 shops worldwide.
What do you find important about the European market?
Since we're a Scandinavian based company, the European market is where we set our first roots. The European market has been important for us to make contacts and establishing ourselves within the fashion scene. The majority of our production is also European based, which ensures high-quality goods and great work ethic.
So for us focusing on Europe on all aspects has been very important from the start. But I will say Europe is also a very difficult market to look at as one. In Portugal, we sell in surf related stores and very few fashion stores. It works very well – but in Holland, there is almost no surf scene in terms of shops so we have to sell in fashion stores only. So design wise it is always hard to create something that works everywhere in Europe. But we try to not think too much about it and just design styles we love ourselves.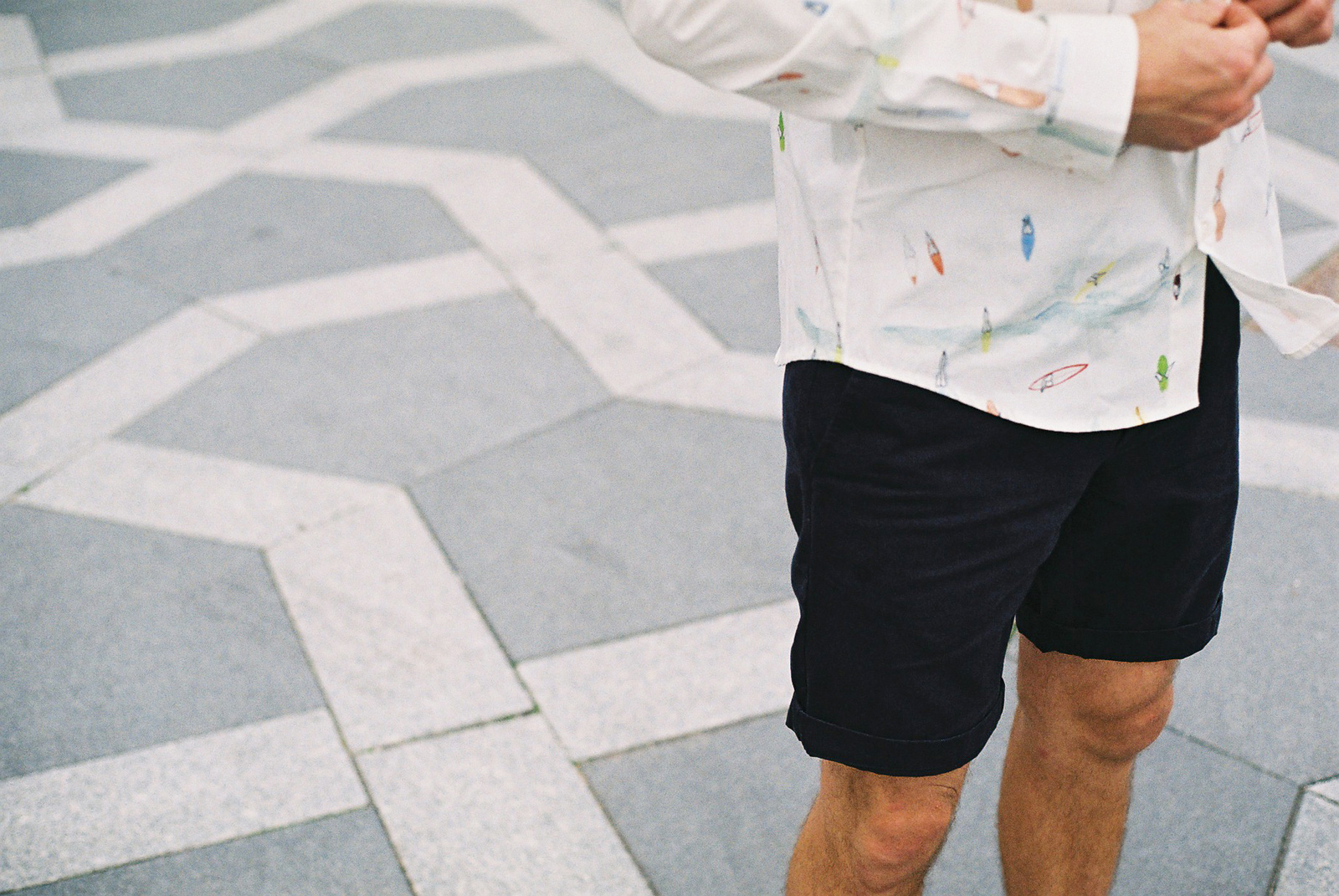 How do you support athletes and boardsports?
We sponsor cool, kind, inspiring individuals that love what they do. We prefer sponsoring a laid back longboarder that wakes up and goes surfing at dawn to be with his friends than to sponsor an annoying guy with a high-performance board covered in stickers that nobody in the lineup likes just because he surfs amazing.
We do not really care about results from competitions – but we love getting a bunch of pictures from our advocates when they have been out in small glassy waves with their friends and you can see on the pictures everyone had the time of their lives.
What other marketing are you running?
Whenever we launch a new collection we usually do window displays like small exhibitions in some of the retailers we work with.
We also do lookbooks which we use online or on Instagram. We use Instagram a lot and we have a lot of dedicated followers.
From time to time we'll shoot a short video featuring styles from the season in question, these will also go up on our website and Instagram.
The flagship store here in Copenhagen is amazing to have events like video releases or just small parties celebrating that we actually can surf here in Copenhagen once in a while.
Why should retailers sell your brand?
Because OH DAWN is nothing like anything else out there! We are not a surf brand even though we love to surf. We have so much more to offer than most fashion brands out there.
We spend a lot of time developing the perfect fit and we only use the best materials which make our products amazing and honestly last forever. We manufacture all our products in Portugal and we even switched as much as we could to organic cotton without raising the prices. I have to say we do some of the best-woven shirts out there… they are simply amazing with the patterns and qualities like flannel etc.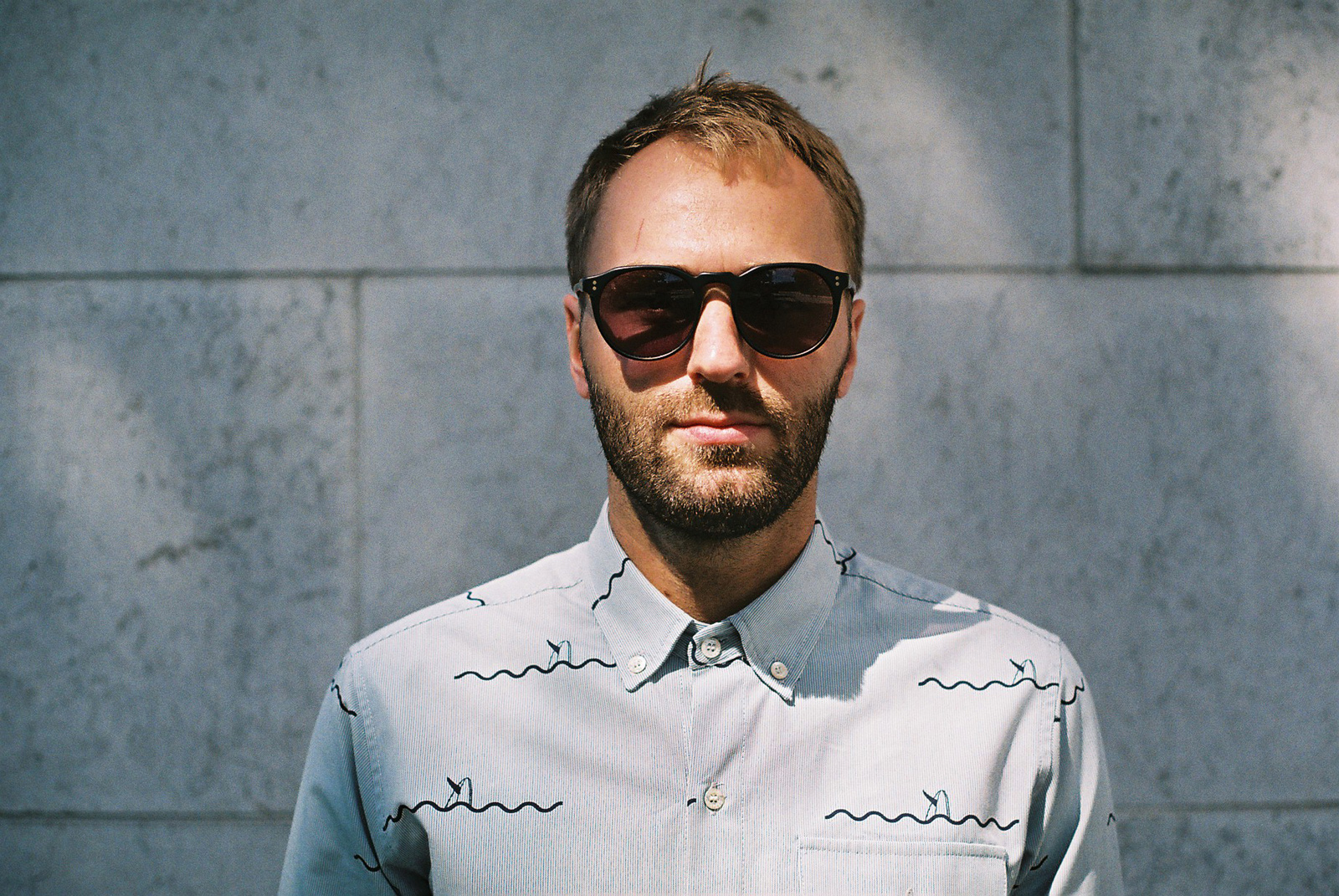 What do you see for the future of your company?
With the current trends, we see ourselves expanding our market significantly over the next few seasons. We have an ever growing interest in our brand, and as before mentioned we're taking it in a bit more fashionable direction, while still maintaining a mellow vibe, which allows for a bigger audience on the global scene.
But we still do things in an organic way and are not looking for any easy money. We are in it because we love OH DAWN and we want to grow it steadily into one of Europe's most known and respected street fashion brands.
We already have a huge family in terms of agents, distributors and others helping us develop OH DAWN into an even bigger success. So we nurse those relationships and then I am sure that in a few years that even more shops will be representing OH DAWN and be part of the family.
What do you see for the future of the industry?
Design wise I am happy to see colours are coming back again… Also, logos and bigger prints are coming back. It seems the tides are changing, and a more vibrant colour scheme is hitting the streets and clothing racks all over. We are also introducing more colours to our collections in the coming seasons.
In terms of the way the business works, I am still amazed that it can keep moving faster and faster. And we have not seen the end of it… somehow I think we all need to be able to satisfy the customer's demands but we also have to make sure we do not compromise the quality of the products and the working conditions of all the people that are actually helping us producing those products. Which is also why we moved all our clothing production to Portugal at a factory called RTG TEXTILES. We believe in transparency and that the customer should know all they want about the products and where they are made. That is one of the most important things in the future of this business – transparency and close relations.