Heimplanet's Stefan Clauss On Their Meteoric Rise
Heimplanet rose to action outdoor stardom with their iconic inflatable tent, The Cave which has since been photographed on mountain tops, beaches, cliffs and beyond. The company, based in Germany, has also gained notoriety for their stylish and functional backpack and luggage while most recently, they ran an extremely successful crowdfunding campaign to launch their Motion Series of backpacks after retailers feared it too avant-garde for consumers. We thought it high time we caught up with Co-Founder & CEO, Stefan Clauss to discuss the brand's story so far, and to see which direction Stefan sees them heading in.
What have been the highlights for Heimplanet over the past 12 months?
For us the introduction of our Motion Series was definitely the highlight last year. It helped us to develop the brand one step further and to better understand what we want to achieve in terms of the design and aesthetics of Heimplanet.
Not only did the launch itself show us a clear direction where to go, but the direct feedback and sales numbers also confirm that this is the right way to go.
And we couldn't be more happy about the result. 
Which is your best performing product and why?
It's our tents and especially our first model The Cave, which still performs best. They are the essence of our brand and are very iconic and revolutionary products that a lot of people love because of the unique design and their functionality.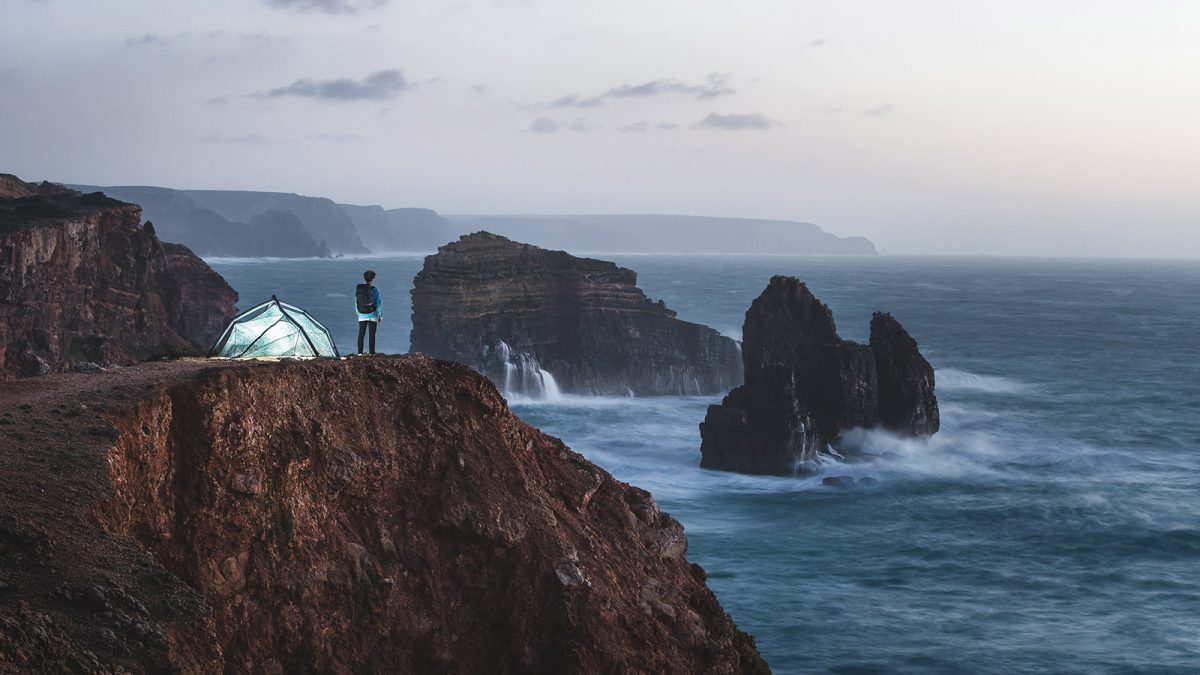 How have you developed your product offering since the birth of the brand?
We knew that there are two main factors that we love in outdoor products and that we want to define as reference points for how we want to develop our products in general – quality/durability and functionality. And we believe these features are the most important bases for delivering great work in this segment.
As long as we accomplish these, we will create useful products that give us the freedom to be creative when it comes to the design and overall look, allowing us to then insert our own HPT signature on every product.
This is the guideline we stick to – we followed it in the past when we started to design bags and apparel and we will follow it in the future, no matter how our product range changes. 
Which European market is your strongest?
Our strongest market is still in Germany, but the UK is a strong second place and shows a very healthy dynamic.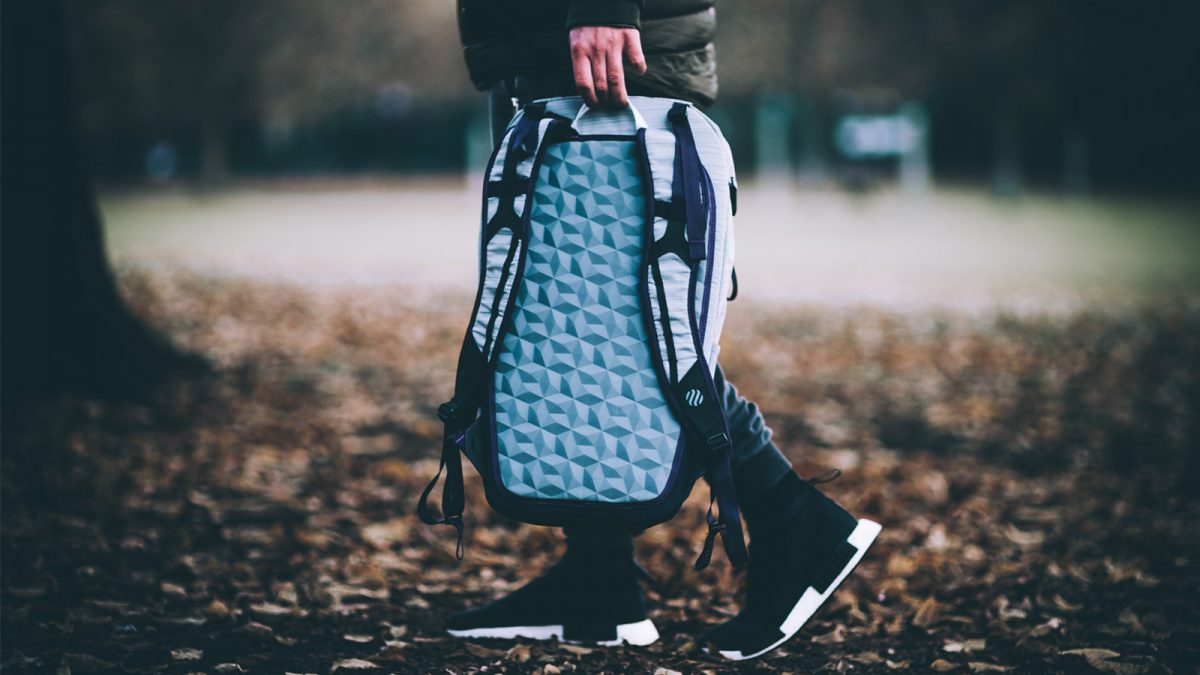 What do you feel the consumer is looking for from a brand like yours?
We believe that more and more consumers are looking for smart purchases, which means that people are willing to spend a little more for products that make a difference.
We defined three factors as ´the difference´: quality, functionality and design.
Within this triangle we can create products that have the chance to represent a real meaning and benefit to consumers. In product categories where there is real passion involved (the outdoor market in general gives a lot of opportunities to be passionate about), people search for originality and the quality that comes with it. In our category we see the complete counter-trend to fast fashion where the product itself has less and less meaning.
We are creating exactly the opposite and want to give consumers who are spending a lot of time and effort to look for the right product, the ideal solution.
What trends are you noticing in general in the outdoor market?
What we are seeing now is that a category which is often called outdoor lifestyle or outdoor fashion, is actually reaching the tipping point, which sees consumers and retailers looking for something that we would define as modern outdoor products.
This trend is growing beyond the traditional outdoor market and is driven strongly by a target group that was never part of this market. The consumers are attracted by a new approach to outdoor products and this leads to a blurring of the boundaries between the different categories.
Some of these new consumers used to snowboard, skate or surf and nowadays transfer their passion towards outdoors in general which also means changes in the look and requirements of outdoor products. Something that, for example, has already been a trend in the surf market, is now reaching a broader audience.
What is your five year growth strategy?
Our strategy is that we want to represent this modern approach and we want to lead it.
We at Heimplanet want to be the reference brand for modern outdoors.
Any new product categories to talk of?
Besides new products and designs in the already existing categories, apparel will become more and more important and relevant for Heimplanet. We are seeing a growing demand for this development at HPT.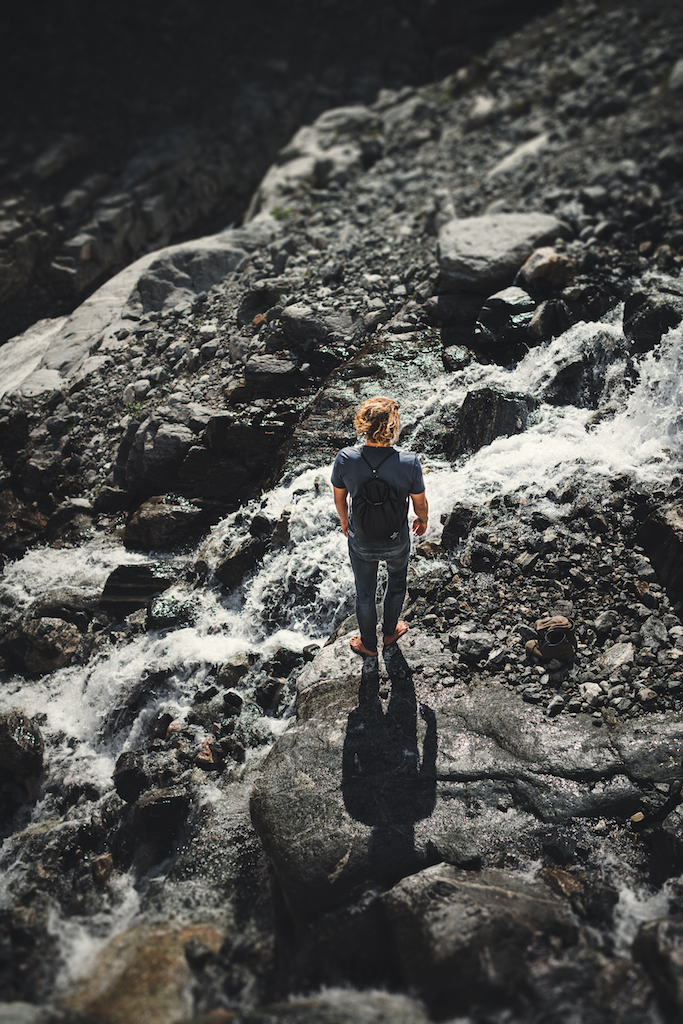 Please tell us about the success of your crowdfunding initiative.
The Kickstarter Campaign for our Motion Series has been a great experiment and success that helped us learn a lot about our consumers, the perception of the brand and our products.
It enabled us to introduce the innovation directly to the user which helped us to extend our reach and get in contact with people that haven´t been in touch with the brand before. The whole idea to launch the bags through a crowdfunding platform was actually born because of the hesitation of some retailers regarding the product. The design of the Motion Series is quite progressive and retailers feared that end consumers weren't ready for it. It turned out that they were wrong and that consumers are way more progressive than retailers had thought. It also showed them that there is a huge potential and demand, which also reflects in the sales numbers.
We earned a lot of positive feedback on the whole campaign, which made it an all-around positive and rewarding experience for us.
We can definitely envisage taking that path again in the future, because the direct contact and the wealth of personal feedback is unique and incredibly helpful
It motivates us to improve faster and in a direct way.