Herschel Supply Co's Bi-Annual The Journal | Keith Haring, New York, Places To Disconnect And More Out Now
The newest edition of the bi-annual Herschel Supply publication, The Journal, has now been released featuring a collection of seasonal articles, stories, interviews and imagery, all curated by Herschel Supply.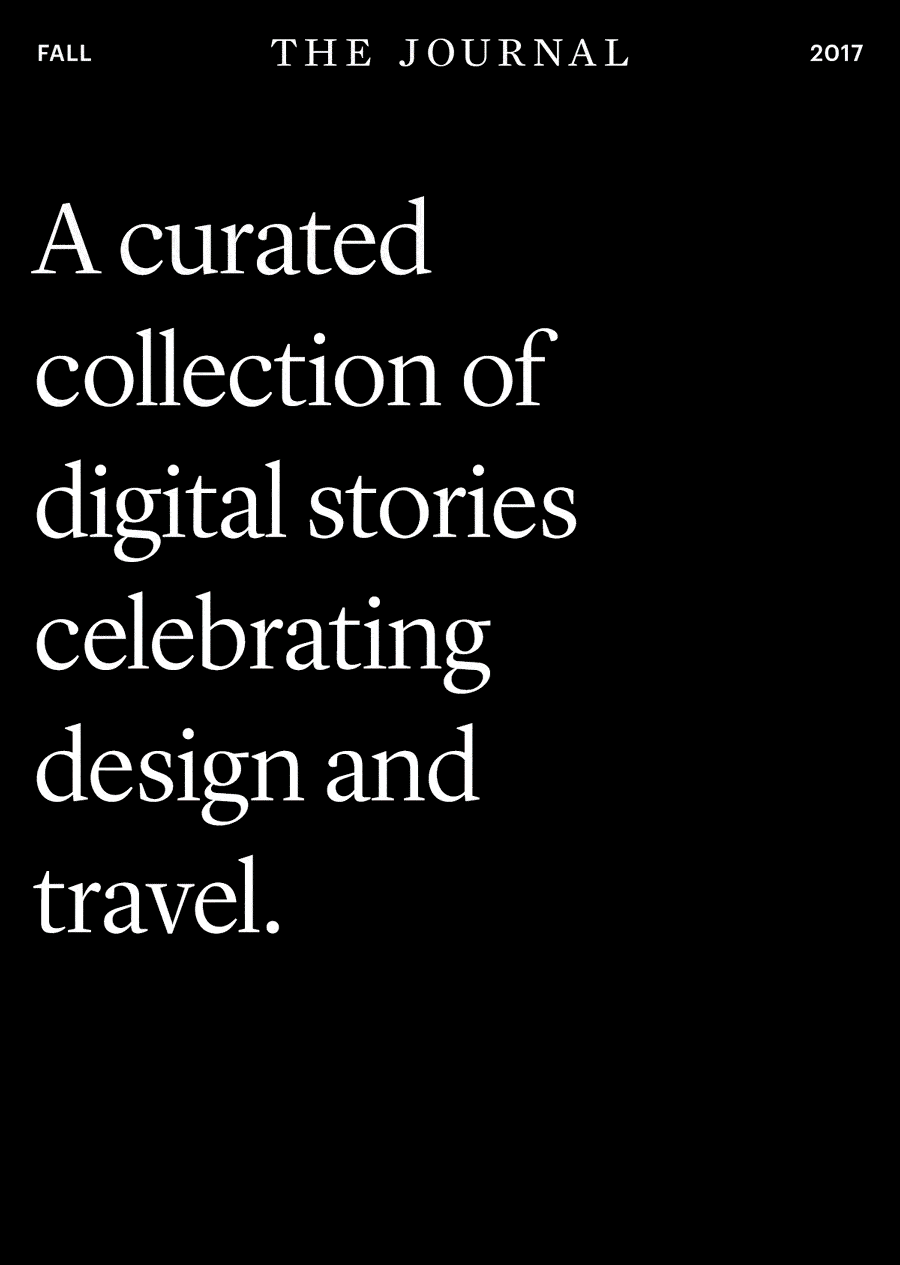 Press Release: For an artist as globally celebrated and renowned as Keith Haring, the story of his meteoric rise begins just like a million others — once upon a time in New York City. Drawing inspiration from his work during an iconic era in the city that never sleeps, Herschel Supply created the Keith Haring Collection for Fall 2017.
New York City 
"This place has heart, it's always alive," says Bronx-based photographer Brian Cardinal. "The character of the city is like no other, which ensures that there's something for everyone."
Rethinking Everyday Spaces 
FIVE DESIGN-MINDED PUBLIC SPACES
What is worse than waiting for a train, queuing for an ID card or registering for a medical visit? Doing all of this in a dull, characterless room. But hospitals, train stations and town halls don't have to be boring. Increasingly, public spaces are starting to adapt to contemporary lifestyles and technologies to offer their visitors an enhanced experience. They are embracing design and contributing to the urban landscape, rather than detracting from it.
Places To Disconnect 
BEAUTIFUL, REMOTE DESTINATIONS FOR A TECH-FREE ESCAPE
Sometimes we all need a break from our tech-filled lives. But leaving likes, instant news updates and step-tracking behind is tougher than it seems, especially when there's free wi-fi. Digital detoxes are more than a trend — unplugging is a necessity, and there are places where it is easier to achieve.
Montreal 
A FEW FAVORITE SPOTS FOR BRUNCH, BAGELS AND DRUM CIRCLES
Montreal is a city of dichotomies. Locals speak French and English; winters are freezing and summers humid; the city's architecture is both contemporary and historic; and its vibe balances French sophistication with North American grittiness. Often called Canada's cultural capital, Montreal is a city of festivals, parks, fine dining and live music. Its various boroughs reflect the city's diversity, creativity and contagious joie de vivre.