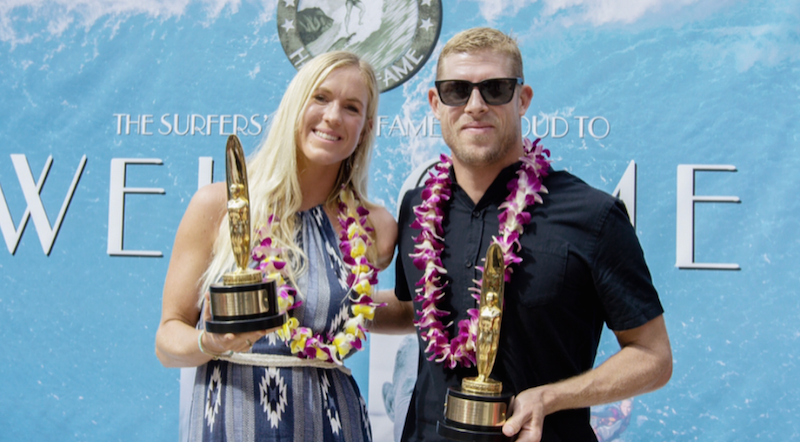 Mick Fanning & Bethany Hamilton Inducted Into Surfers' Hall Of Fame
Mick Fanning and Bethany Hamilton are now joining the biggest names in the world of surfing having been inducted into the prestigious Surfers' Hall Of Fame at a recent ceremony in Huntington Beach.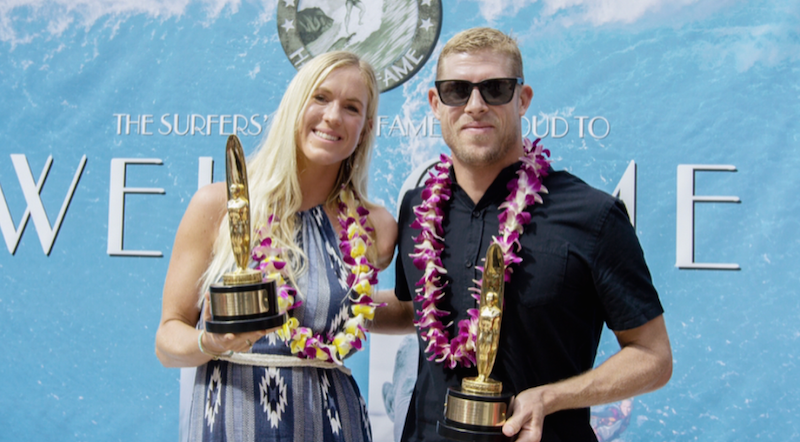 Press Release: Huntington Beach, California (Friday, August 4, 2017)  –This Friday morning in Huntington Beach, 3x World Champion Mick Fanning and surfing legend Bethany Hamilton were officially inducted into the prestigious Surfers' Hall of Fame in Huntington Beach.
With a huge crowd gathered out the front of Huntington Surf and Sport, the two surfers put immortalised their legacies as they put their names, their imprints and messages to live by in the famous wet cement. The iconic statue of Duke Kahanamoku, the father of surfing, stood behind them as the ceremony took place.
The induction kicked off with Mick carefully placing his hands in the cement as speeches were made about why he, of all surfers, was inducted into the Hall of Fame in 2017. The message that he wrote next to his name in the cement was plain and simple: "Enjoy."
Kelly Gibson, Rip Curl's North America CEO, had the pleasure of speaking about the 3x World Champion. "Besides his gifted surfing," he said, "his dedication to what he does to prepare is just unbelievable."
A while back Mick was asked what being honoured in this way meant to him. "When you get recognised for awards like this you feel very honoured. And to do it alongside Bethany… she is such an inspiration. I've very honoured to be receiving this with her."
Rip Curl wants to congratulate both Mick and Bethany for the huge distinction of being inducted into the Surfers' Hall of Fame in Huntington Beach.