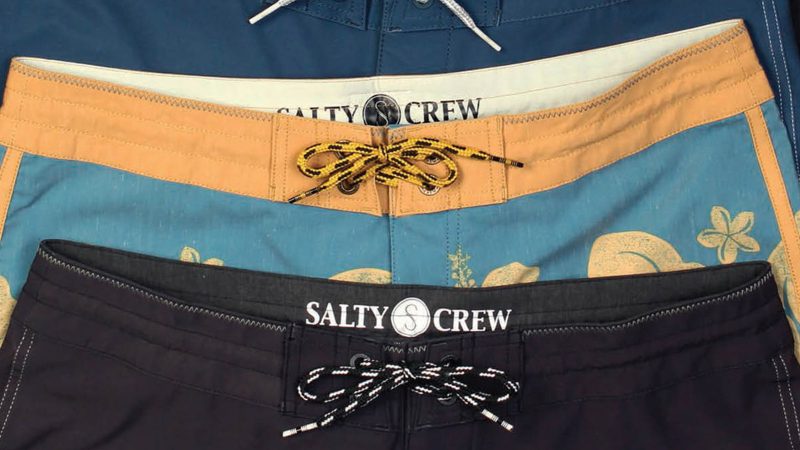 Salty Crew Boardshorts SS18 Preview
Retail Buyers Guide: Boardshorts SS18
CATEGORY: BOARDSHORTS
BRAND: SALTY CREW
INTERVIEWEE: ANDREW HARTSHORNE (MEN'S APPAREL DESIGNER)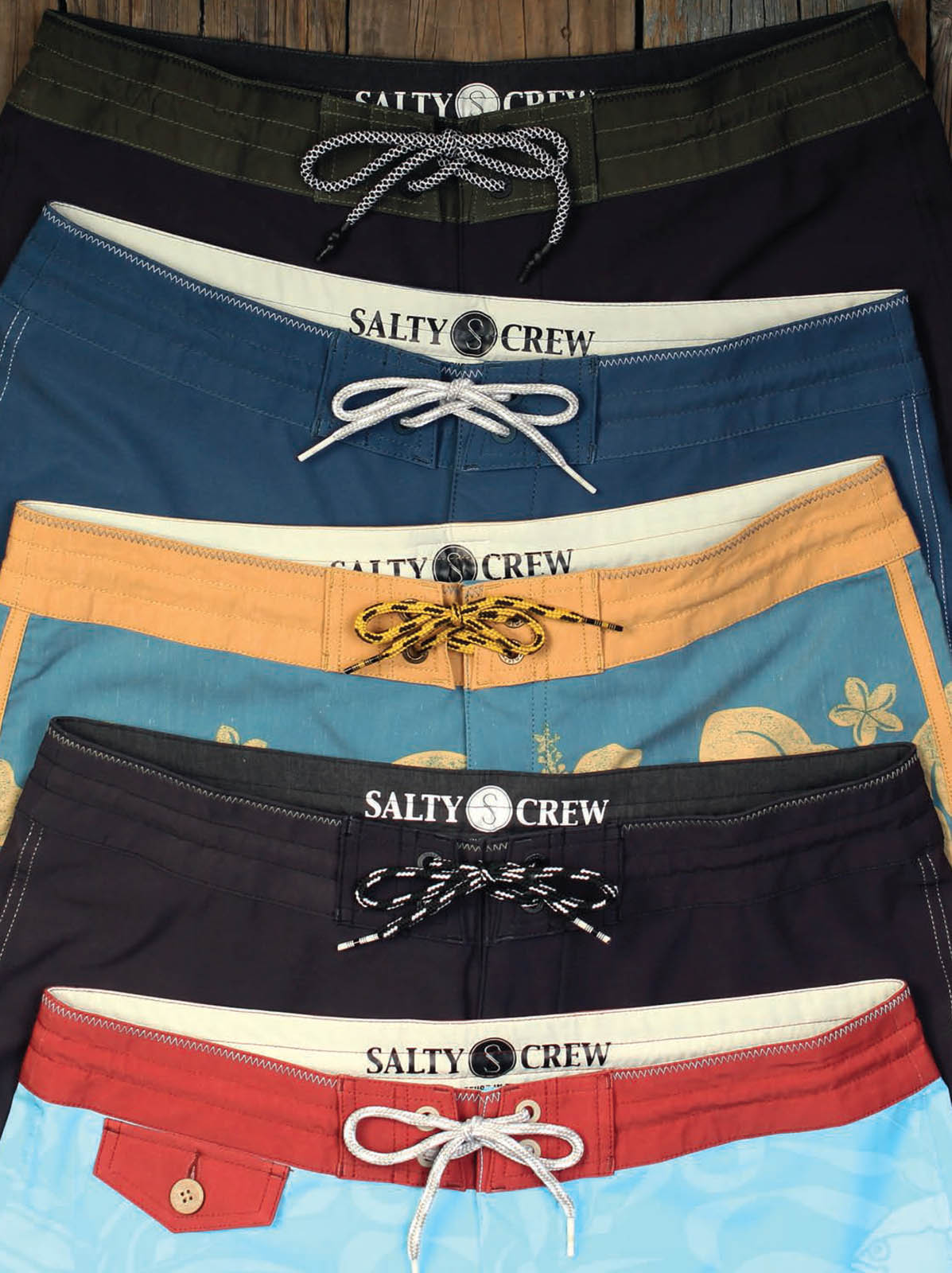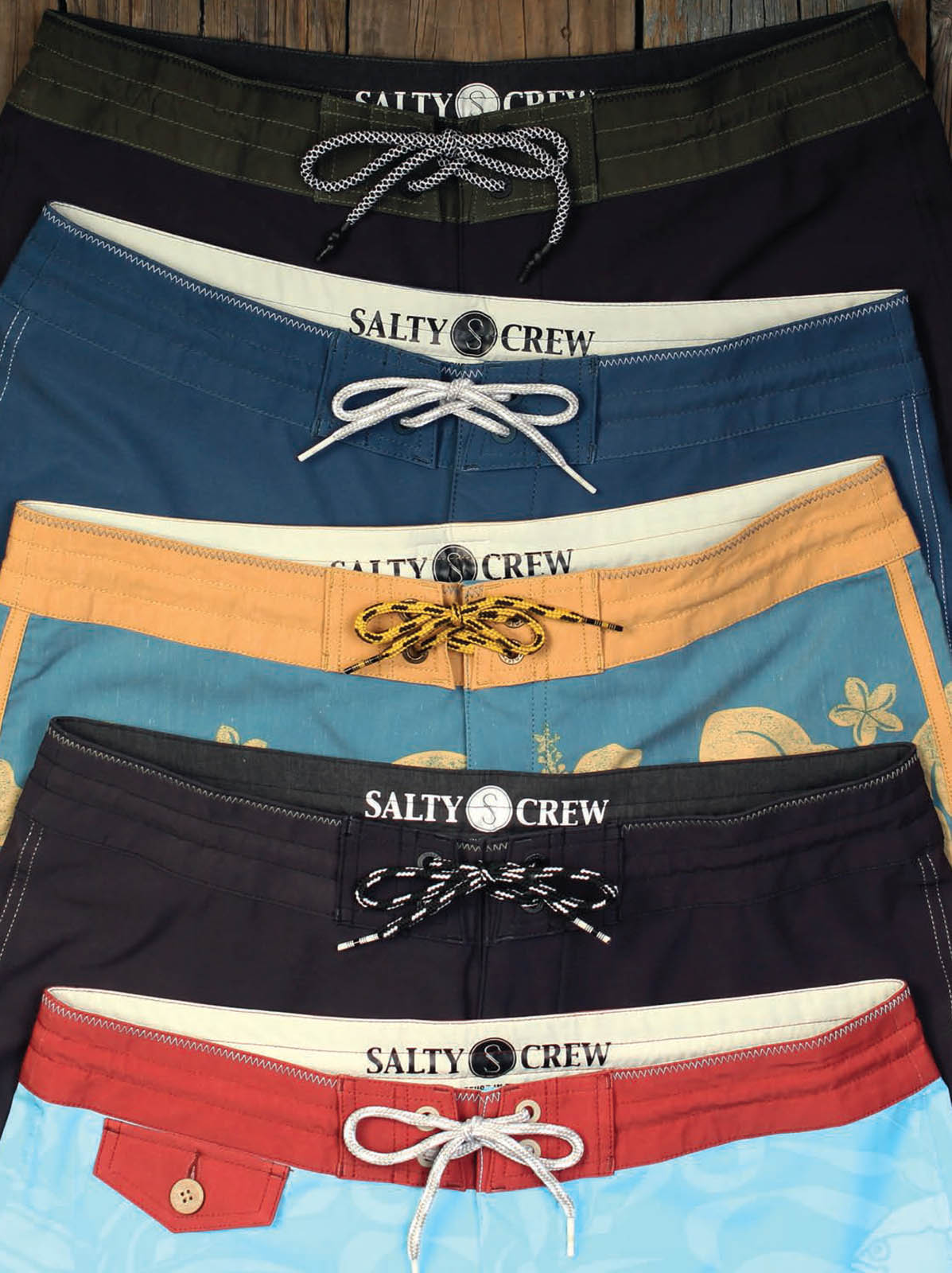 How is your boardshorts' segment doing and how will it be spread next season ?
Our Boardshort program has been progressing with our retails at a very healthy rate the past couple years. In response to the growth and interest, our 2018 boardshort lineup has been given more focus than ever for the upcoming seasons.
From the old soul legends to the modern performance individual, we have a range of new shorts specifically designed for those individuals and the lifestyle they actually live.
Which direction is this product category taking?
The product category is focused mainly on the two consumers described above; the old salty soul who appreciates where the surf culture has come from and the modern performance individual looking for garments that accommodate the lifestyle they push themselves to live each day.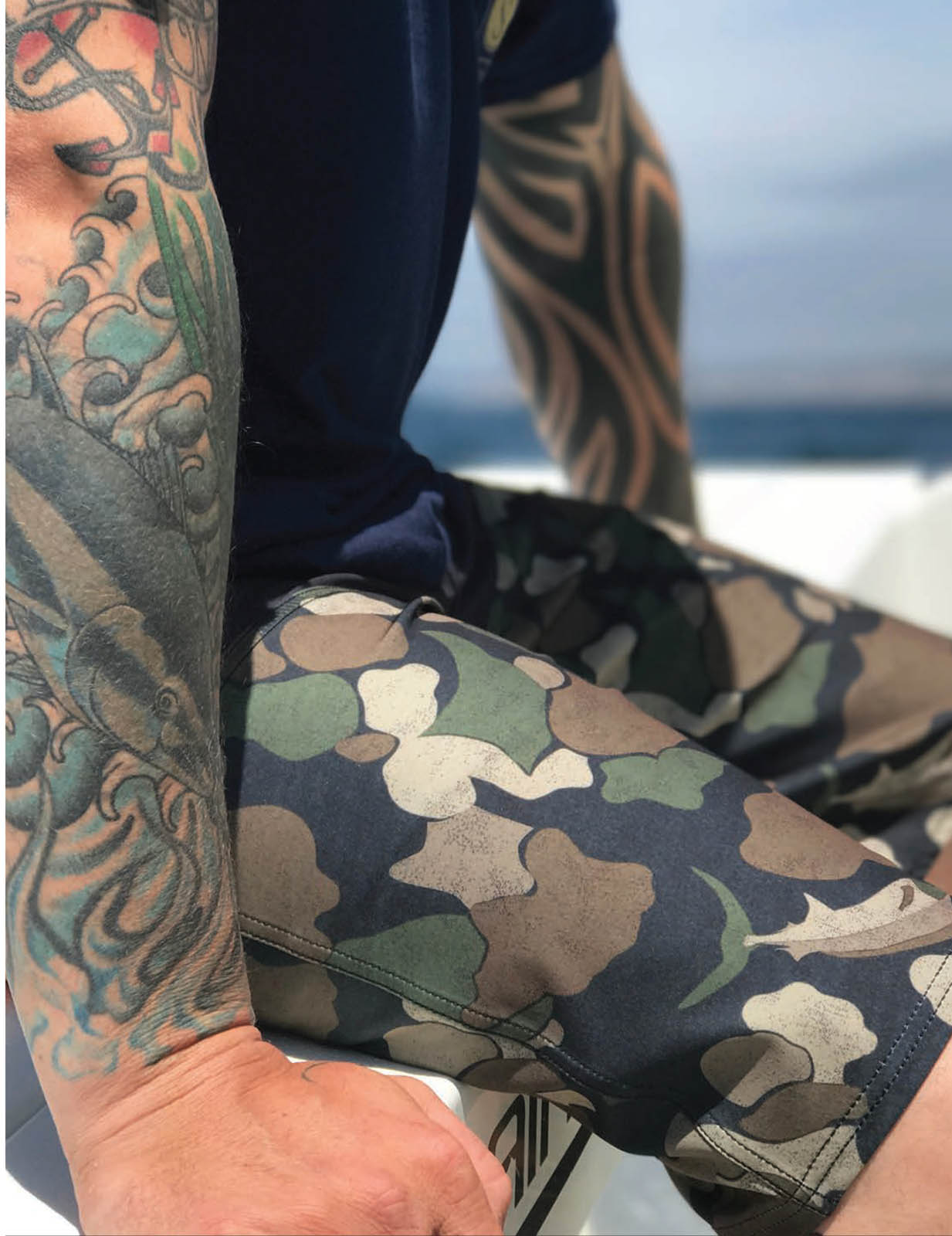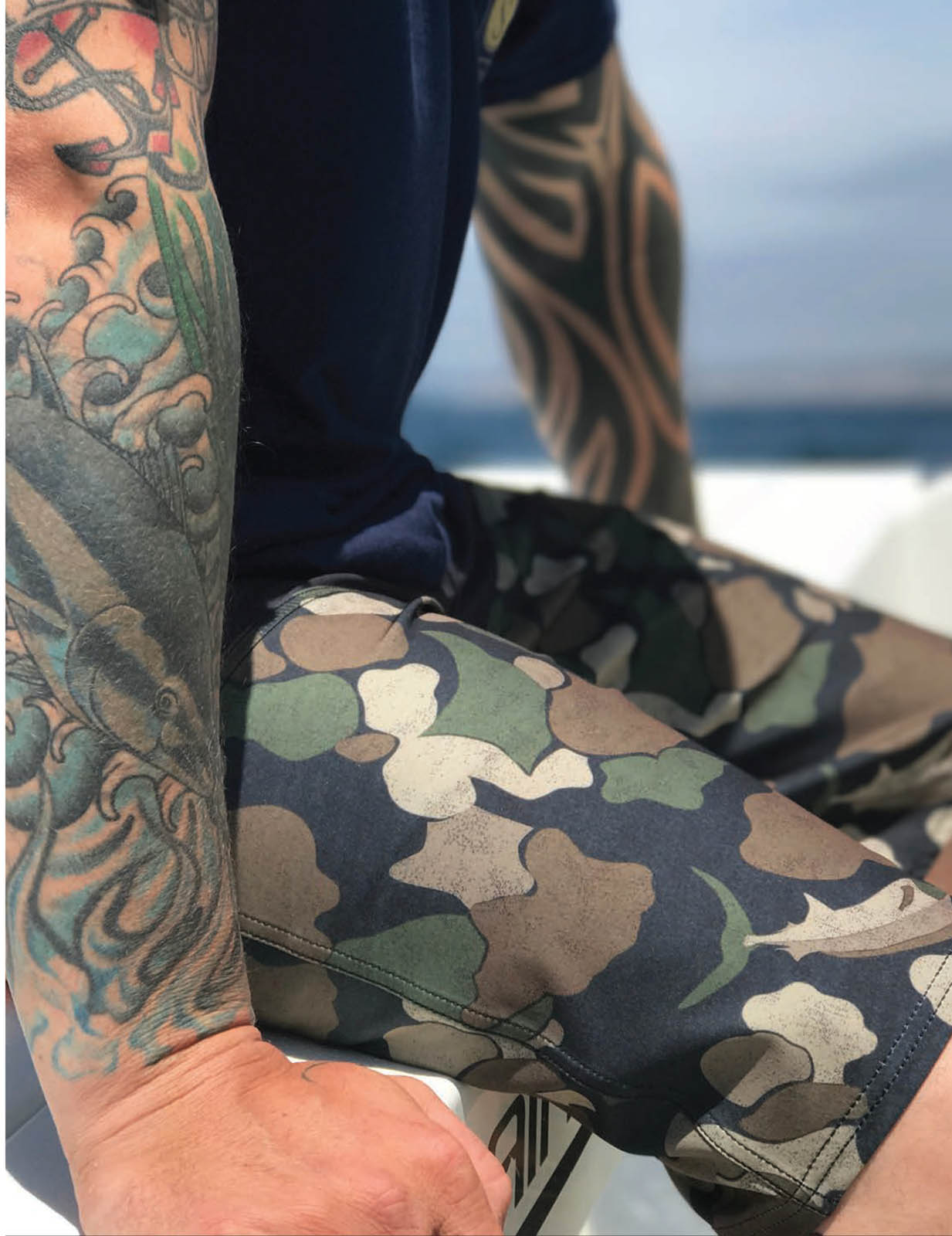 Which are the main trends for next summer 2018 ?
At Salty Crew, we are looking backwards to the past, taking note of what has worked then and is still checking boxes in today's modern world. We then spin those initial ideas with modern day technology, fabrication and a couple added functional details to the surf/fish/dive/sail lifestyle. 
What colours / patterns will be next season's hits?
We are all outdoorsmen who's heart and soul can be found in the ocean. Our colours tend to be very masculine and conservative in that sense,  you won't see any pinks or pastel purples in our line. Right now we are playing within one colour story that consist of your Nautical Indigo and Rusty Reds and contrasting that story with one pulling from your traditional Camouflage colours.
As far as prints, we have again taken the approach of looking to the past at prints that still resonate with today's culture and giving it a salty twist incorporating many of the creatures and creations you see when you find yourself in the oceanic realm.
Any new fabric features and technical innovations?
We have developed a new UV protective and moisture wicking Technical Sun Tee, everyone we have shown has been super stoked on the hand feel. The shirt feels like a regular cotton shirt but has technical features that actually function out on the sea and throughout the long hours cooking under the sun and getting blasted by the salt water.  
With our Boardshort program we have started developing quick dry hi-performance stretch boardshorts that all of our team riders and divers can appreciate. These boardshorts are purely meant to get salty, but aesthetically we have designed them to look good out of the water as well.
In case you get out of the ocean and find yourself in the middle of a presentation or a wedding, you won't feel goofy as our boardshorts look better out in public than some walkshorts we have seen lately. 
Another innovation we have been working on has revolved around the messy and often permanent marks that result from an epic day at sea, fishing, I am talking about blood.
Blood has always been a major issue for garments and we are facing the issue head on, testing and developing shorts that resist the substance and continuously researching innovations that will hopefully one day make this issue a thing of the past.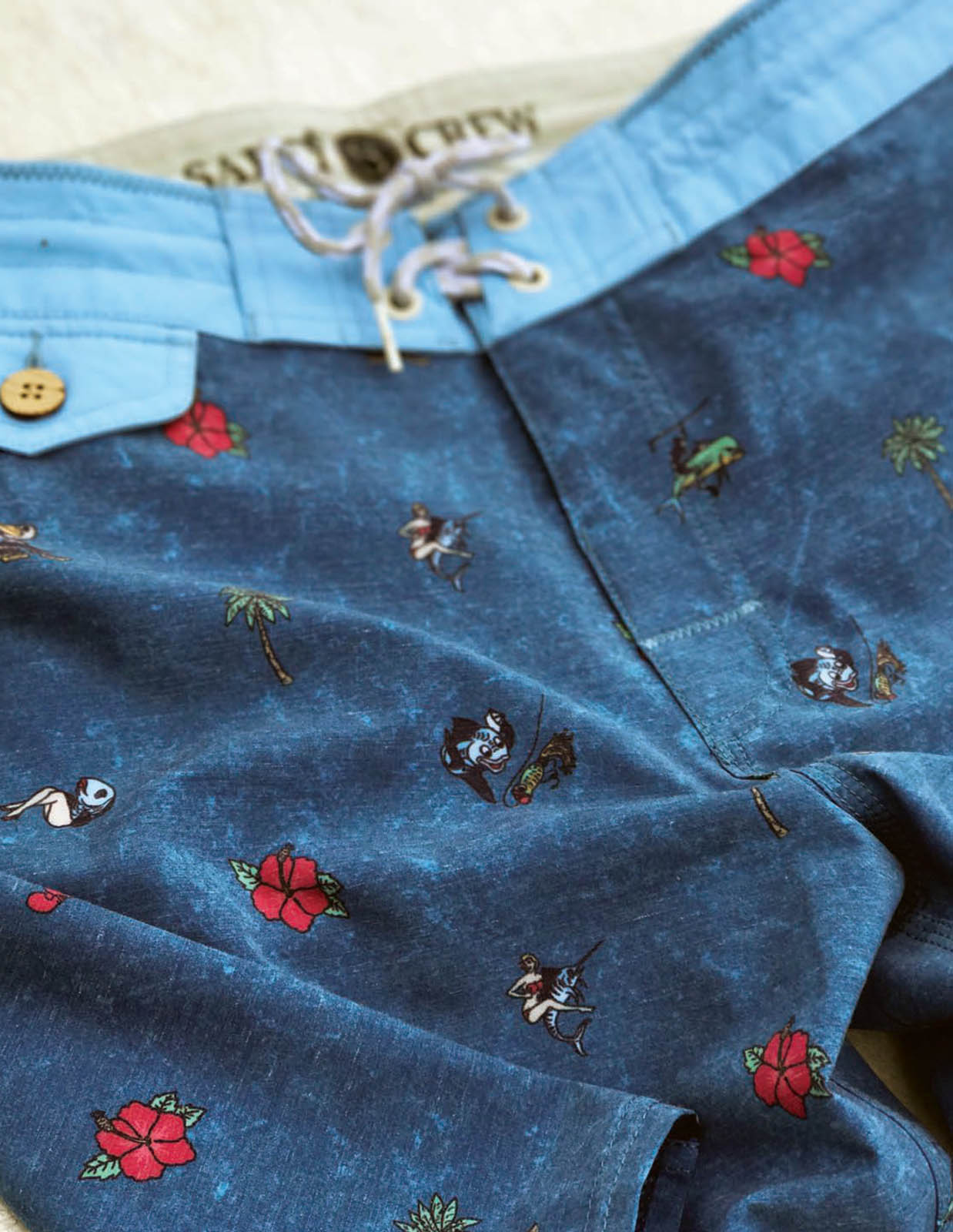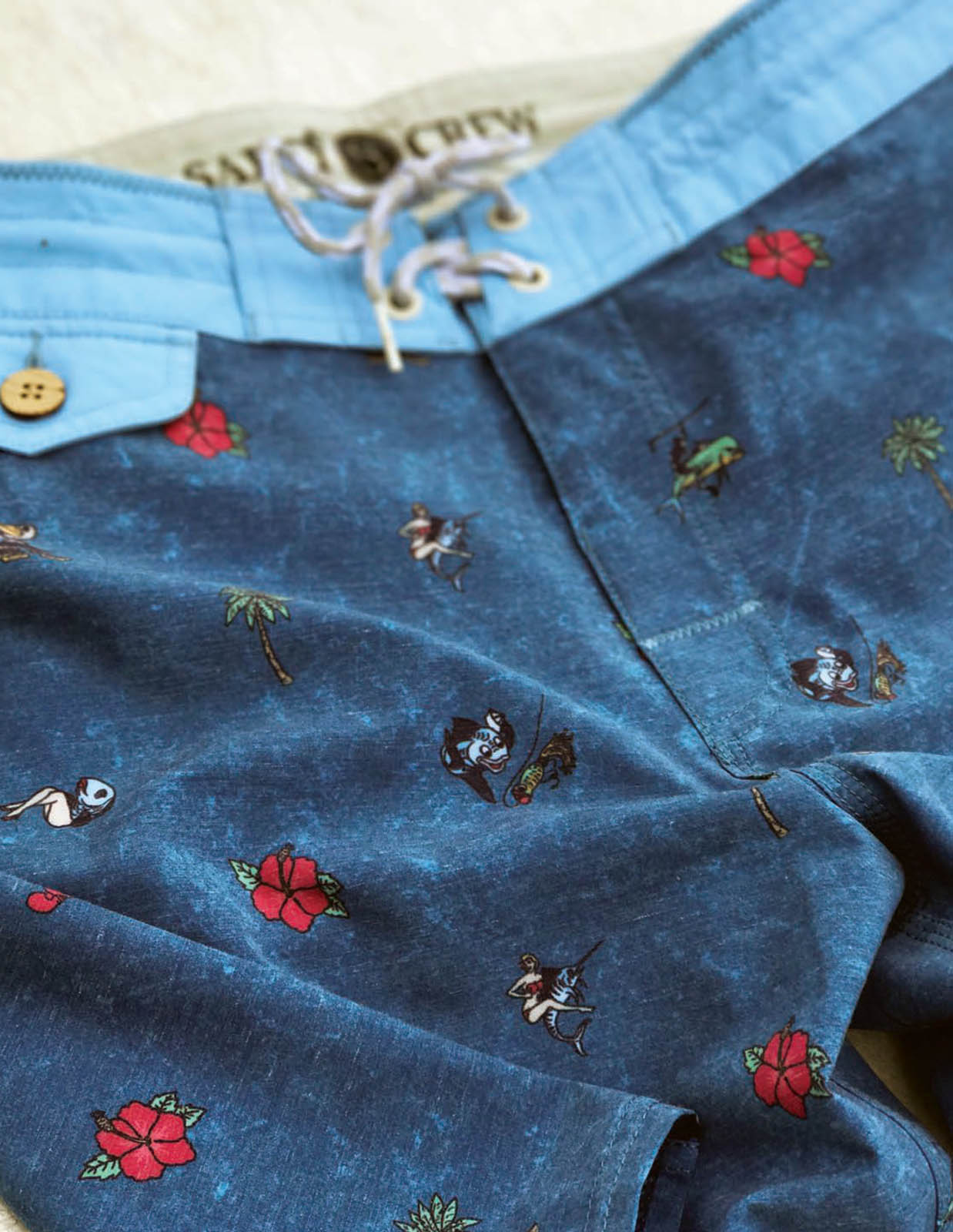 How much of your line is eco-friendly and how are you doing so?
As we have recently been able to put together a more elevated design team, we have been able to focus more on not only creating products to go play in the ocean but also help conserve the beauty and natural balance of the deep blue.
All of our new Tech tees have a percentage of recycled polyester in them and a majority of our boardshorts contain a significant percentage of coconut fibres which is a much more sustainable fibre than today's cotton and polyester. As time goes on, we plan to increase research into these types of fibres and incorporate them into our line.
Please describe your 3 hottest products retailers should carry.
Alpha Deck Short; A hydrophobic fishing short with a modern day fit and pocket styling.  
Shibi; A throwback to the classic engineered Hawaiian shirts that can be worn to your local watering hole but can be appreciated in the more formal occasions as well.. We love Tuna so we had to make sure to incorporate those little guys into the artwork. 
Tackle Vest; A pure fisherman/seafarer vest. This Vest has everything from reinforced pockets with eyelets for your Fishing Leader Line to alternate reinforced pockets for your pliers. This vest has numerous functions but maintains a conservative and humble aesthetic to be acceptable in any type of atmosphere.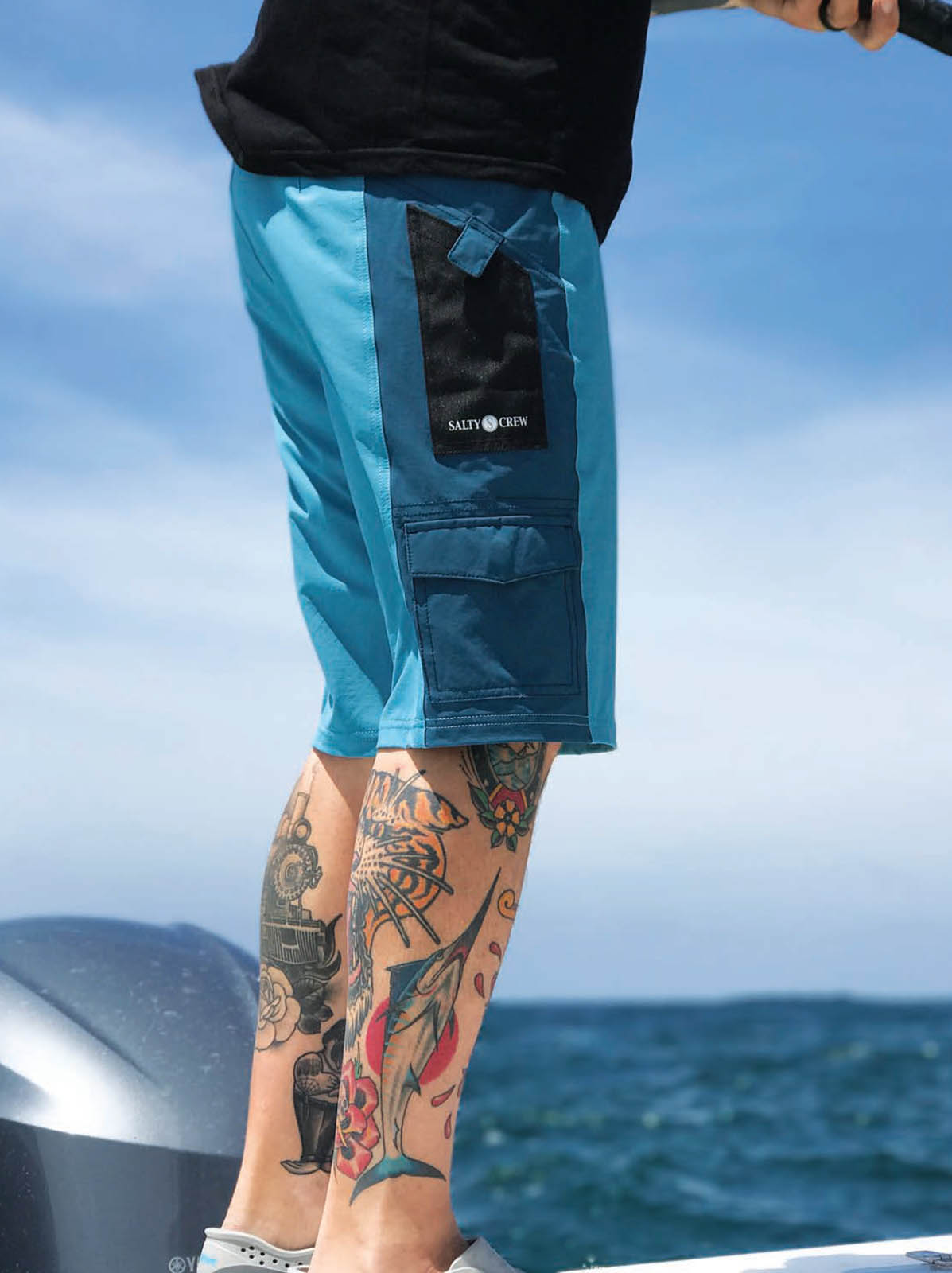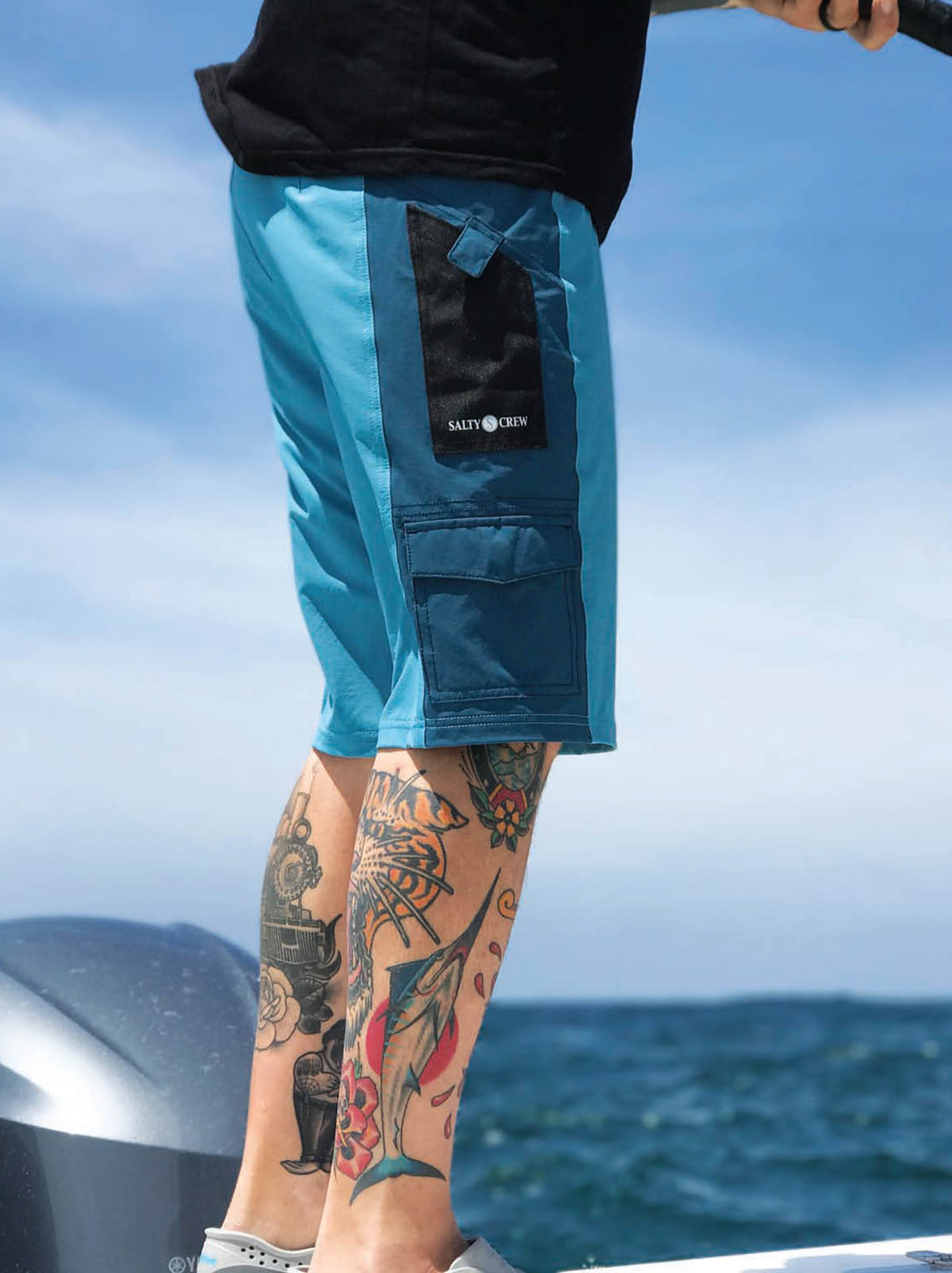 Price points: what are your main categories and what is the upper limit in this product category right now?
[US Prices are] Boardshorts($55-$75), Utility Shorts ($55-$75), and  Jackets ($65-$120); [As we're launching Salty in Europe for Spring 18, we haven't finalized all EU prices yet…]
Each piece has been designed with functionality for the Salty Individual either on the Docks and Rocks or out in the Deep Sea.