Rip Curl Swimwear SS18 Preview
Retail Buyers Guide: Women's Swimwear SS18
CATEGORY: SWIMWEAR
BRAND: RIP CURL
INTERVIEWEE: VALÉRIE WEISER (HEAD OF DESIGN)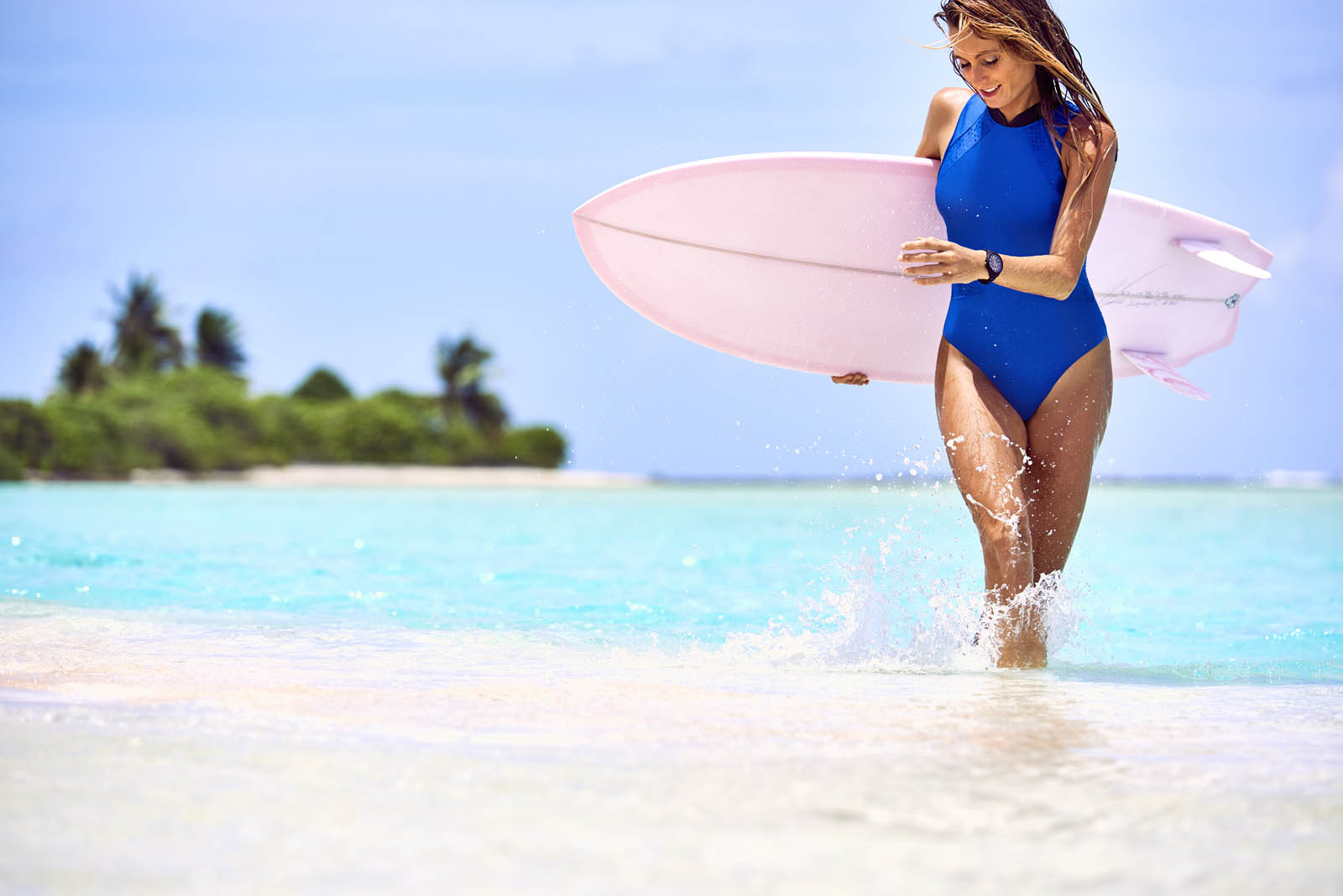 What are the major trends in Women's Swimwear in 2018?
The trend for this season is the return of the 90's surf beach style with the over-sized fleece, tee back print and the flashy rainbow colours. The name of this trend is 'Surf Revival'. We get inspired by a vintage striped swim bought in Byron Bay during our flea market research. This place was amazing to find some really cool surf stuff from the 90'S.
What are your main marketing stories & themes?
Our main story is 'MY MIRAGE BIKINI' for the swimwear where we have our best surf bikinis made only with Italian fabric (microfibre label lycra extra life). The newest this season is the double face microfibre fabric for the line 'infinity welded assembling' (no stitches).
It is the most comfortable, sporty and sexy bikini on the market. Our pro surfers appreciated them for surfing too. We are always focused on design and innovation in our best bikini line, 'MIRAGE'. That is really important for us and it's part of the DNA of rip curl to create and innovate on that bikini product for our surfer customers.
We have 3 main stories mixing 'MY BIKINI' and the surfwear washed ashore which is inspired by clean casual beachwear silhouettes in a really nice interesting fabric with a special salty wash offering a cloudy effect on shirts, tees and bottoms
The Search Tropic Tribe and Beach bazaar; this story was inspired by our design camp destination BYRON BAY where we found this eclectic style mix of floral and stamped traditional batik pattern.
Surf revival; also inspired in Byron bay from the flea market side where we found some really cool vintage surf swim and tees from the 90'S
Last a new capsule, ATHLEISURE which is a mix between our MIRAGE BIKINI and the active line – it is technical product using our best Italian microfibre lycra extra life for the swim and for the active leisure apparel it's our Vapour cool new fabric (technology is built to keep you cool lightweight and moisture wicking fabrics keep you dry and confortable). This active leisure line is the answer for the customers to have the cool product after surf and also if you have another beach activity.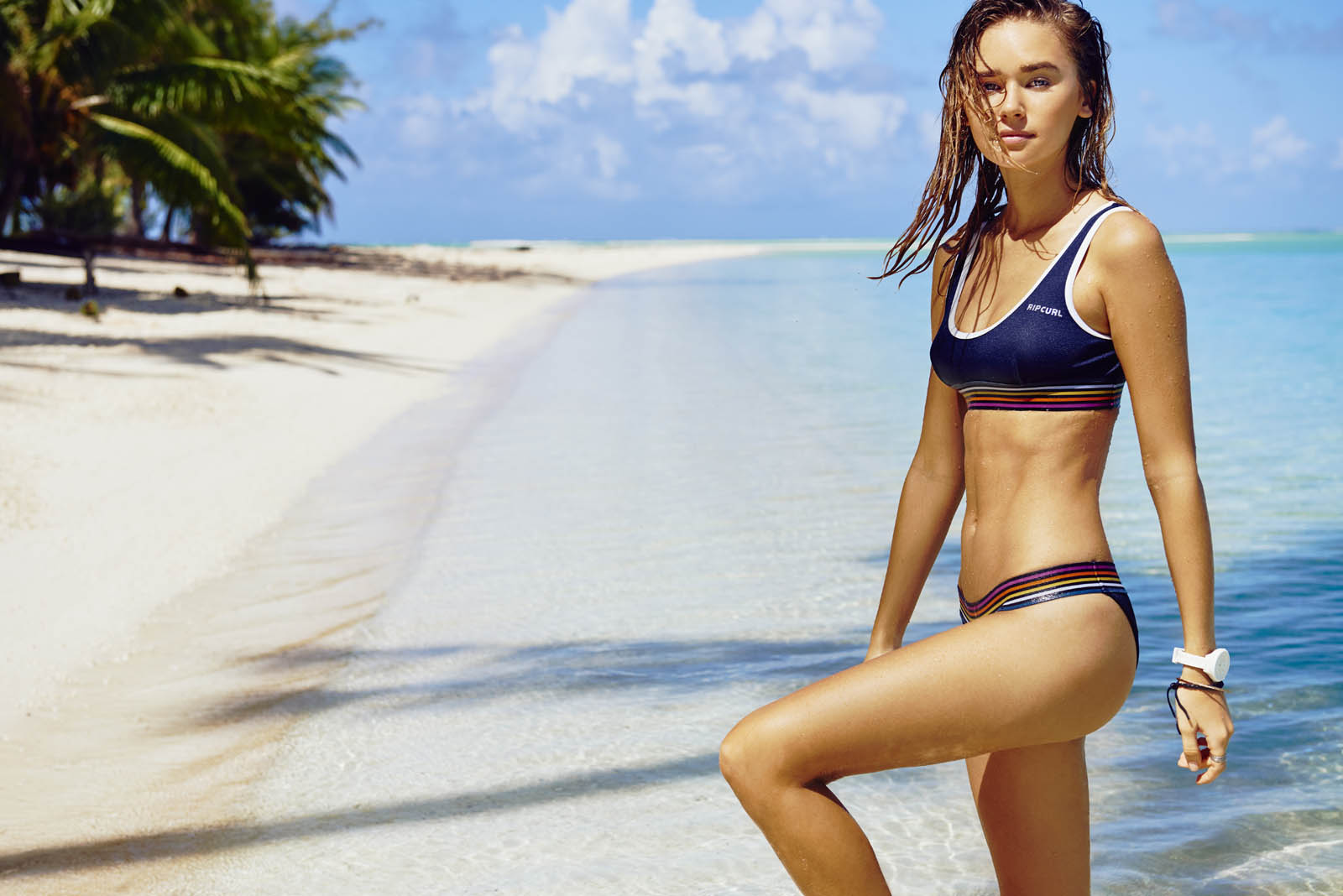 What colour schemes are you working with in 2018?
Summer 2018 key and trend colours are Electric violet; a really important coming back colour that was  on trend in the 90's which we will also mix with the Solar yellow and the Deep jungle blue
What about prints & patterns? Any crossover with apparel/accessories lines?
These are our key allovers for summer 18.
The colourful flower print makes this important for beach styles. The Tropic Tribe is an unusual allover inspired by strange plants and exotic floral on 2 colorways: deep jungle blue and the Solar yellow.
Beach bazaar – an eclectic mix and match placement. Striped tapestry texture multico mixing with the stamped blue batik pattern.
Hot spot – The revival 90's beach surf inspired by the new strong summer colour Electric Violet!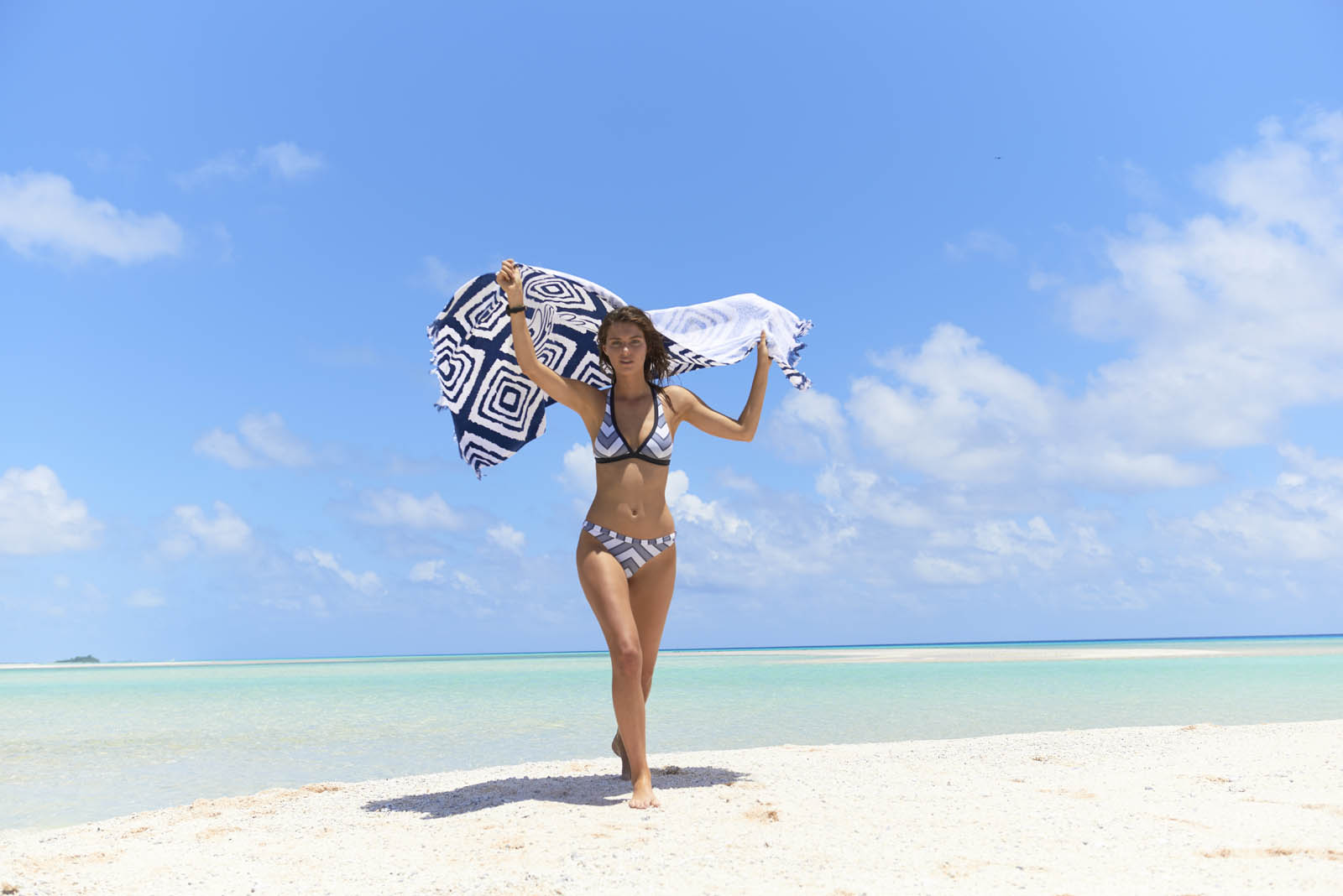 What are the main materials you're working with for Spring/Summer 2018? Anything new?
All our fabrics are new with our swimwear. We have a new line, 'IFINITY' with a new innovative microfibre double face, extremely stretchy which makes the bikini the best body shape for a perfect fit and with this special fabric we can also do the welded assembling for a pure design line.
Are you doing any sport-specific lines or models like Surf Bikinis?
We have a specific bikini sport line, Mirage bikini, and also this season we have really improved it with a new elastic (THE SURF GRIP) capsule which is coming from our board short technology on the waist. This elastic is made with special silicon dots (studied to resist the salty water and with elasticity) to stick on the skin when you are on the water!
So our top bra has this elastic SURF GRIP under the bust and also at the waist at the bottom of the bikini; it is perfect! When surfing, your bikini doesn't move, it stays perfectly on the body and it is also really comfortable. We have done lots of testing with our professional surfers like Tyler Wright and Pauline Ado who are surfing everyday on some extreme conditions and were falling in love with this. SURF GRIP MIRAGE for them is the best bikini for surfing and also a high quality!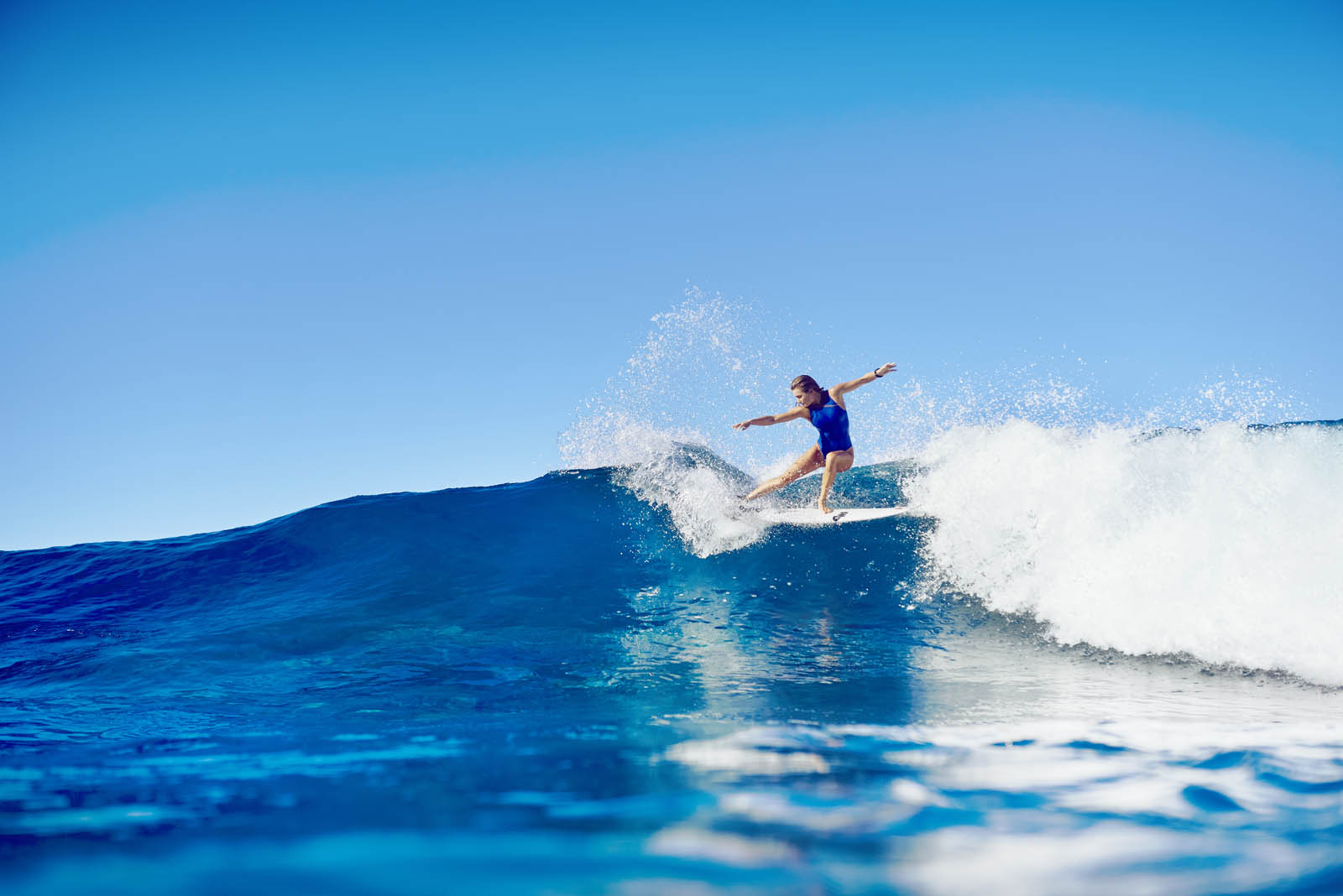 Please take us through two of the key products in your line.
Our one piece Mirage Ultimate bikini is the best one piece for surfing on the market with the water repellant Italian microfibre fabric, the neoprene panel and a specific shape to go surfing often.