Z Supply & Maui And Sons Announce Partnership
Z Supply, LLC apparel brand has announced that it has signed a licensing agreement with iconic surf brand, Maui and Sons. Maui and Sons will be added to their Icons of Culture surf heritage collection with the first women's collection debuting in September at the Surf Expo trade show.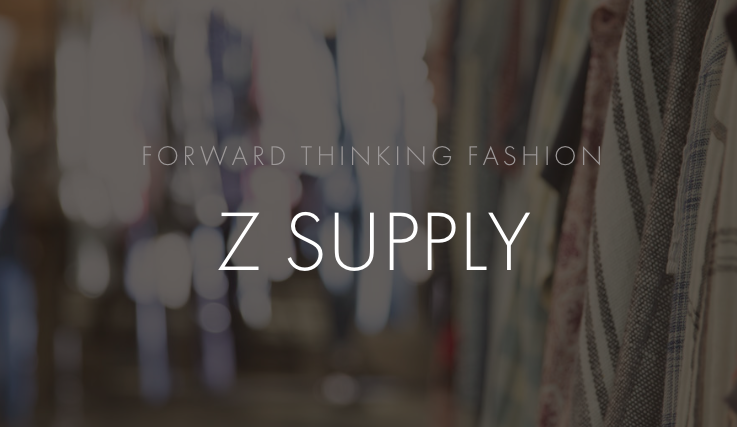 Press Release: Irvine, Calif. (August 31, 2017) – Z Supply, LLC, the Orange County-based contemporary apparel company, is excited to announce its newest licensed addition to its Icons of Culture surf heritage collection, Maui and Sons. The first women's collection will launch for summer '18 and will debut in September at the Surf Expo trade show in Orlando, Fla.
"We experienced such success with the launch of our Op by Icons of Culture and Gotcha by Icons of Culture collections this past summer, that it was a natural progression to bring on the Maui and Sons brand," said Greg Garrett, Z Supply, LLC's c o-owner.  "We're working closely with the Maui and Sons owners to bring back original fabrications and designs and pay proper homage to the lifestyle of the 80s."
Maui and Sons was one of the most iconic brands from the 1980s, with its cookie logo, Sharkman character, and wild neon colors. In 1983, Richard Harrington became the first international licensee of Maui and Sons. He then purchased the brand in 1989, and in the last 28 years transformed it into an iconic brand and licensing company with extensive international presence.  Icons of Culture signed a one year licensing agreement with Maui and Sons to design and manufacture a curated, vintage-inspired capsule collection of women's screen-printed tees, as well as sportswear items for 2018.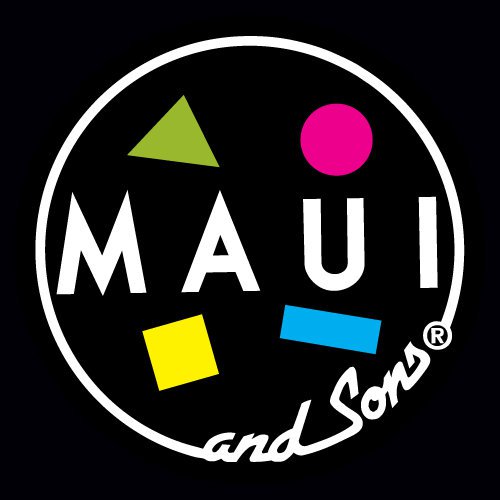 "Maui and Sons is proud to partner with Z Supply, LLC and join the brand's quality roster of heritage California lifestyle brands," said Blake Harrington, Maui and Sons brand director. "We are confident the very talented and experienced team there will introduce a thoughtfully curated and exceptionally designed women's line based around the same concepts, prints, and graphics pulled from Maui and Sons carefully preserved archives."
Icons of Culture was launched in January 2017 with its primary mission being to tell the stories of legendary brands, musicians, artists, and photographers of the past and present that helped shaped our society then and now. Authenticity is what the brand aims for, from sourcing original fabrications to repurposing original and exclusive artwork to ensure the stories of each capsule collection is presented in the best and most authentic light.
Icons of Culture's first heritage-focused women's capsule collection was launched in May 2017 with iconic surf brands, Ocean Pacific (Op) and Gotcha, which made their exclusive debut in Urban Outfitters for the spring and summer seasons. The collection offered an array of original artwork, silhouettes and original fabrications from both brands. Icons of Culture is excited to continue to offer both collections for 2018 and will open distribution to their specialty boutique partners and specialty chains nationwide.
Maui and Sons by Icons of Culture women's collection will retail from $34-$86 and will be sold to speciality boutiques and speciality chains across the US.
About Z Supply, LLC.
Established in 2013, Z Supply, LLC is a forward thinking fashion house based in Irvine, Calif., that offers a multifaceted portfolio of highly targeted brands. These include namesake brand Z
SUPPLY, as well as Black Swan, White Crow, Others Follow, Rag Poets and Icons of Culture. Each brand under the Z Supply umbrella is skillfully designed and marketed to align with its own unique customer base. With a wide range of demographic and style categories, the Z Supply brands cater to a vast range of markets. Z Supply's leadership is composed of industry veterans, who have founded and successfully developed numerous brands, across a broad spectrum of categories. Z Supply maintains strong relationships with its factories and textile processing facilities, which allows for streamlined price-point targeting and optimal quality control from inception to the final product.
About Maui and Sons
Maui and Sons was launched by three surfers in 1980, who originally sought to start a tasty cookie company, but instead found their calling to venture into the surf apparel business. The cookie contained the four elements – earth, sea, sky and fire – and this stood as the inspiration for the logo, which brought them all together in a fun design. The company saw rapid growth in its infancy through the early 1980s, growing so quickly that the founders enlisted the help of Richard Harrington, who went on to purchase the company in 1989. Harrington was able to build the brand by securing licensing opportunities and by expanding operations internationally. Today, the company's products are sold in more than 100 countries around the globe. Over the last few years, the brand has been successful in relaunching Maui and Sons Men's heritage products into key accounts, including Jack's Surf shop, Ron Jon, Sun Diego, and Pac Sun. Maui and Sons continues to create products that represent a way of life within the global surf culture that appeals to those who aspire to an active fun-loving lifestyle.