Ronix Wakeboard Hardgoods 2018 Preview
CATEGORY: WAKEBOARD HARDGOODS
BRAND: RONIX
INTERVIEWEE: ADAM HIGSON (CREATIVE DIRECTOR)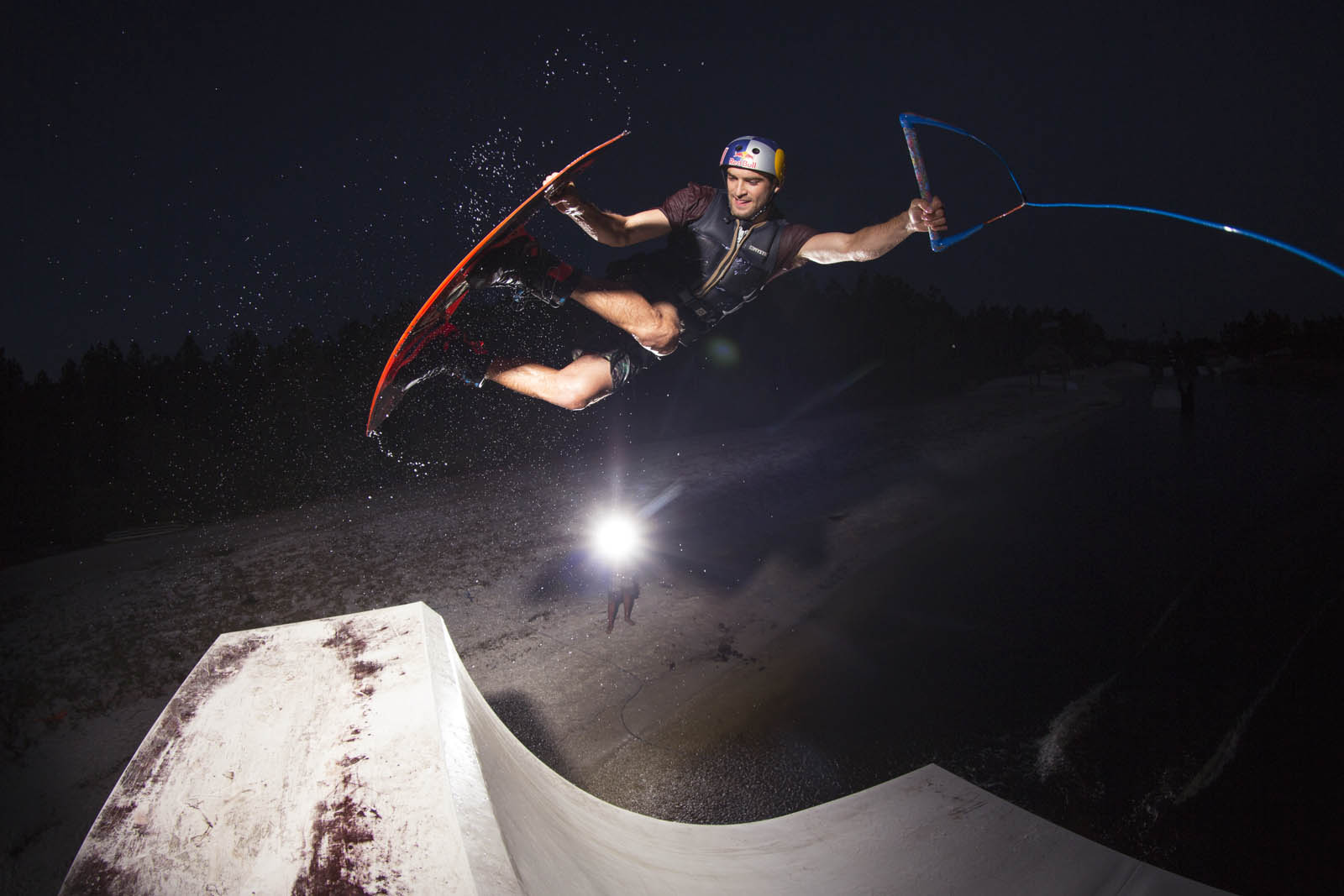 Trends
We focus on all categories of products and develop new technology for each. We have to look at boat riding and cable riding as two entirely separate worlds. There is no such thing as a boat board that will suit the needs of a cable rider, so for 2018 we have a clear distinction between both. By adding specific technology to each category that was developed for a purpose for where you ride.
For cable boards, we see this market growing bigger and bigger each year. We have developed our most complete cable line to date. Cable products are looked at very different now then they have been in the past. Working with our riders we have made our product more technically detailed, rather then just considering a wood board that flexes a "cable board".
We now look at all type of riders and focus technology through our line to each type of rider. From rail riders, to air tricks we have developed technology for your style of riding. Our cable range has a variety of different flex ratings through out each board. Not every rider needs the board to flex consistently through the whole board, some want more tip/tail response while other want the belly to be stiffer and more reactive.
We use unique glass layups, a variety of wood core configurations and even adding in SpringBox and FlexBox technology. We are breaking down every piece of the board down to create the perfect ride for what ever your needs are.
For boat we have cleaned up our line, cut out any boards or shapes that didn't make sense in our complete story. We want every board to serve a purpose. We have developed the most responsive construction every created in wake boarding with the One Timebomb with I-Beams, new for this year.
We have the most unique riding style with our Camber boards, giving the rider the only board with a neutrally balance riding position. Using materials and construction techniques that may be more time consuming and harder to produce we have focused on all details of riding. From top water speed, to pop of the wake, to breaking down specific energies for all of our boards. We have all riding styles covered.
Wakesurf is becoming a monster of a category for us. We are finding that riders here all have specific styles and needs. But what we want to focus is on is giving the consumer an full quiver of boards to have/want.
Every board shape and construction we make has a specific riding style that is different from the next. We want to create a unique feel to each board so there is no confusion on why we have it in the line. Each board tells it's own story and will serve it's own purpose to a consumer.
We are not adding boards just to make our line look larger, we added and removed shapes to make our line the most complete, thought out surf line in the industry. Through shapes, materials, and construction styles we feel we have achieved this.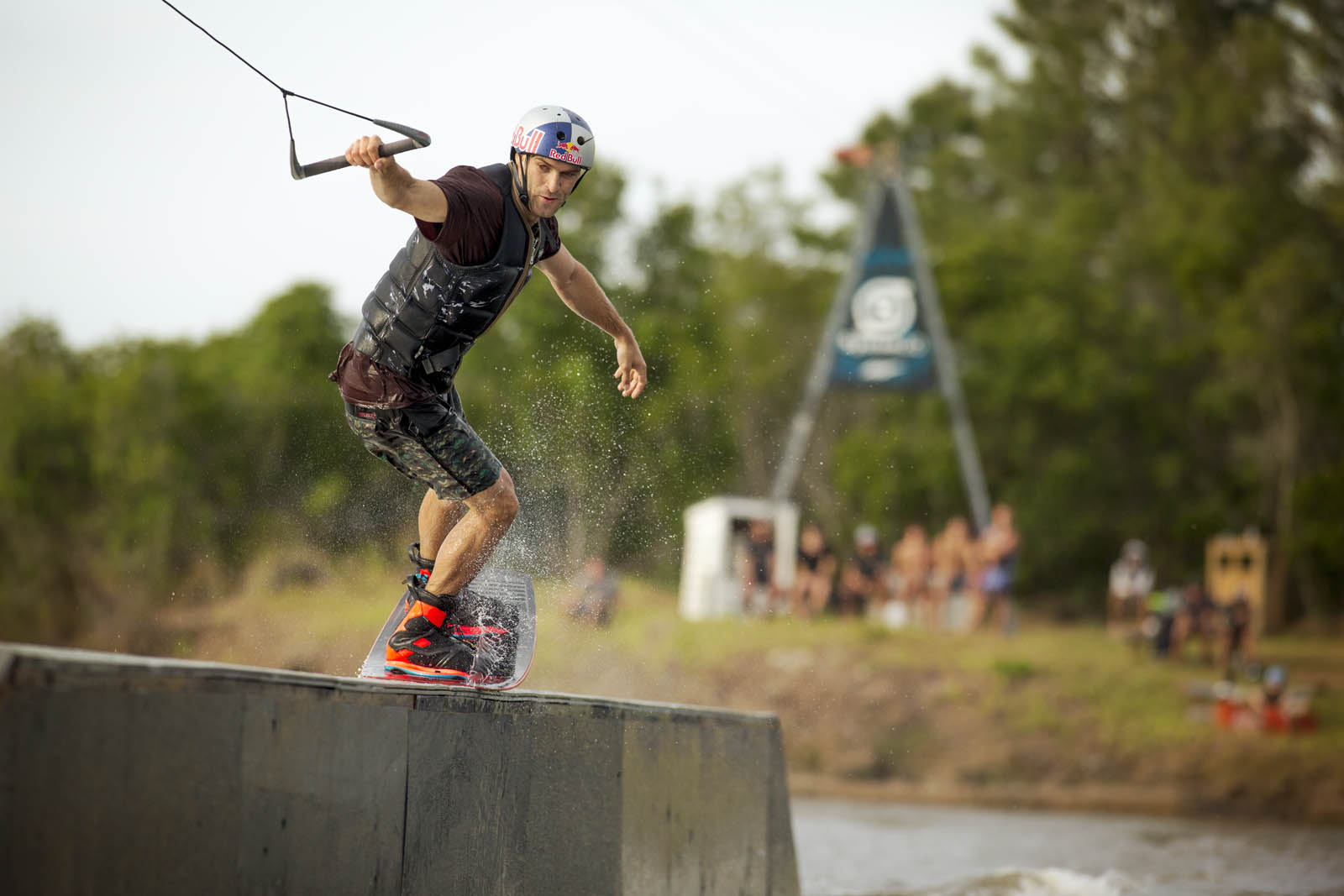 Board Hardware Tech
In 2017 Speedwalls was well received, focusing on giving the rider more top water speed by a vertical side wall. We continued adding this to new shapes for 2018 and will stay a viable technology piece, also adding to durability for the sidewall. Also FlexBox tech in our cable range has progressed how people view cable shapes and constructions. It give us the ability to control not only the flex of a specific part of the board but also control the response of that area.
It's not only how your board flexes but how it snaps back into shape, giving the rider more control on rails but the ability to pop off them or ollie higher from the water. Also in surf we are focusing not only on high end materials and constructions, but also durability. Durability has been an issue with high end hand constructed boards. So we have developed new methods of production, to ensure durability without sacrificing that true surf feel throughout our range, not only on the high end.
To combat the wear and tear of cable riding we have added SpeedWalls to almost our entire range of cable boards. Giving the board a durable bumper along the whole edge of the board. Also we are working with new and more durable base materials. Putting these materials through hundreds of hours of testing not only at the park, with real life punishment, but in a test lab to get more technical results.
Boot Hardware Tech
Since the beginning or Ronix, we have had an industry exclusive with Intuition Liners. Heat moldable custom fit technology. For 2017, our RXT boot was a huge hit. We redeveloped how a closed-toe wakeboard boot was constructed. We developed a new upper material; Tech Skin. This highly technical material is 70% thinner than a standard leather PU, which is commonly used by other brands in the industry.  
Added a Smooth Skin liner to the inside of our RXT Intuition liner, this ultra-soft material is in direct contact with the outside of your foot. We also teamed up with SuperFabric, an ultra-abrasion resistant material that is literal snake-bite proof, to our tongues to ensure your laces will never eat through again. Also new for 2017, we introduced injected Magnesium Lock Beams, the same material that is used to create the structural component of drones and high performance tech devices. All of this technology was added atop our Brainframe, the most technically advance wake boot construction.  
With the immediate success of the 2017 RXT, we decided we would push the limits for 2018. We kept all of the great features from 2017 and added more. We again wanted to reconstruct how a wake boot is made by reevaluating how the patterns fit around the boot.
For 100s of years, a flat piece of material is wrapped around a foot last to create the shape of the shoe. We wanted to change the status-quo by creating our heel and toe panels in 3D. Teaming up with an automotive supplier, we are able to injection mold the toe box and heel counter to the exact shape of the riders foot, creating an absolute perfect fit with minimal room for error.
We also teamed up with Celliant, and new FDA approved thermo-reactive material that captures the heat released by your body and recycles it back into your feet to increase blood flow and reduce fatigue allowing you to ride longer. You have to try these new boots on to experience to future of Ronix Footwear.
Aesthetics
We are always trying to push the techniques used for graphic application. From unique textured materials, to scented scratch and sniff inks, glow in the dark inks, special top screens giving our graphics depth and textures that other brands are not doing.
We try to hit all consumers from clean and classy to more personality, but always keeping our high end feel and look to our brand. We want to get as much input as we can from our pros, giving them a board they are proud to ride and something that has a piece of their personality and touch. But all while hitting the consumer their board is directed at.
Retailers Help
We are trying to provide retailers every tool needed to sell our product. We want to have as much information included not only on product but also digitally. Proving on product POP, inshore displays and a plentiful amount of digital information. So consumers can come in and find information needed directly on the board that are looking at or get informed prior to coming into the pro shop.
Giving the retailers more opportunity to direct the consumer straight to the board that fits their needs, making the sell easier on both parties. The most effective piece is everything. We need to provide the retailer with even more tools then they need or are asking for, cannot have too much to educate the consumers.
Earlier Drop
We need to focus different needs to different parts of the world. Being an international company with regions starting season at different times of the year makes having a regulated date hard. We have to allow parts of the world to release and start selling product when they need to so they can have the most success.
Also with retailers selling out of specific products we need to make sure that they are stocked and ready to sell new product with a proper date to do so, not impeding on other retailers who still have stock of the previous years product. It is a moving target, but we are making ourselves prepared earlier and earlier to help our retailers be successful.
Key Products
One TimeBomb: Our most advanced board construction and most explosive board in our boat range. Over the past 18 years, nobody has defined the progression of a classic 3-stage rocker more than Danny Harf and his signature series. His latest bestseller adds something new – Fuse Stringers – for the most explosive 3-stage kick available. 4 Fuse Stringers running vertically thru the board create a snappier takeoff without the jarring landings of a traditional stiff board.  Speedwalls give the ultimate glide speed and has less resistance with the water. This means less strain on your body, giving longer boat sessions and increased top water speed.
Kinetik Project SpringBox: A more rigid mid-section was designed so a rider can rock into a press – then once locked in – a softer end tip/tail section creates the ability to move side to side or just exaggerate the angle of a press. New for this year we have added rods thru the tip/tail of the box area that give the rider more spring to ollie off the water or a feature.  Designed and ridden by the world's best park rider – Dominik Hernler.  Our fastest cable shape delivers more top water speed and contact/control with the water. 
Potbelly Rocket: The only surfboard of its kind where the thickest part of the board is the belly. The Rocket has plenty of drive, with tons of response, and a unique riding style more like a traditional surfboard with the tip up.