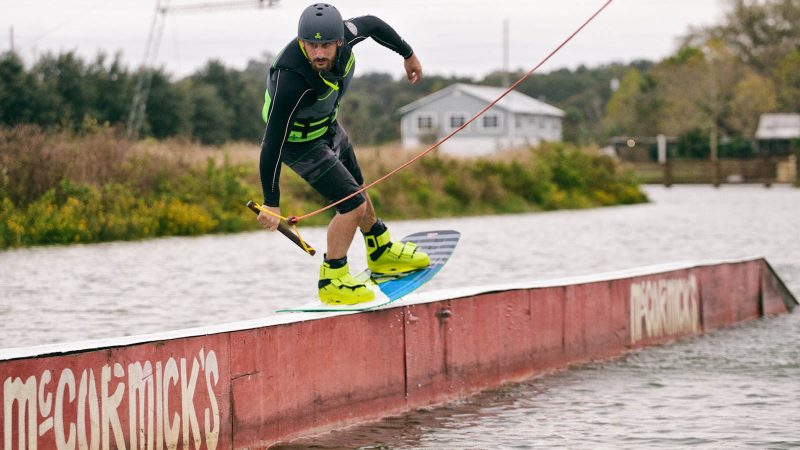 Triple 8 Wakeboard Hardgoods 2018 Preview
Retail Buyers Guide: Wakeboard Hardware 2018
CATEGORY: WAKEBOARD HARDGOODS
BRAND: TRIPLE EIGHT
INTERVIEWEE: YANA FARRALLY-PLOURDE (DIRECTOR OF PRODUCT & MARKETING)
What's the biggest trend in your Helmet Hardware wakeboarding line for 2018?
The biggest trend has been incorporating the comfort of our Sweatsaver Liners into our CE Certified Water Helmets. We took our famous skateboard helmet liners and redesigned them into the Sweatsaver Halo Water Liners – with thick plush foam wrapped in our Sweatsaver fabric—in a construction that meets CE EN 1385 water safety standards. The resulting lightweight helmets are incredibly comfortable while keeping the snug fit that wakeboarders need – whether they are just starting out, or the top riders in the world.
We now offer this liner in two Triple Eight models. The Halo Water Helmets in our classic half-shell, and the Gotham Water, which has a low-profile shell with a subtle brim and Triple Eight logo vents. We also produce all the water helmets for Liquid Force, and they are using the Sweatsaver Halo Water Liners for their Hero, Recon, Flash, Foosh and Nico models. The Sweatsaver Water Halo has quickly become the established gold-standard in Wake.
Key Products
Tell us about your 2 key products for 2018 and why you think they will be great sellers / important.
Sweatsaver Halo Water Helmet, and Gotham Water Helmet. We know they will be great sellers in 2018 because they're rocking in 2017 and we're continuing to push this new design! We keep our line simple and clean for retailers with a couple of key colours and great finishes in each style, rather than heavy graphics that can quickly fall out of favour.