German Market Intel September 2017
It was almost a textbook summer in Germany this year. The Germans witnessed what they usually search for when holidaying: sunshine, blue skies, high temperatures and mild summer nights. But unfortunately due to extreme weather conditions – heavy rainfall, thunderstorms and extreme high temperatures – it was really hard for retailers. I'll take a look at a cross section of German action sports shops. By Jochen Bauer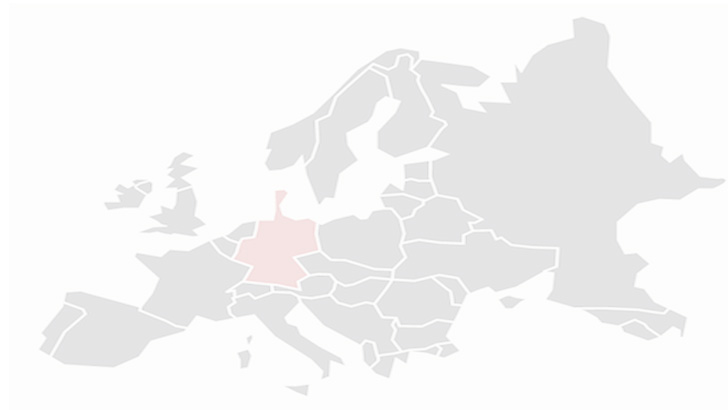 For Nina Kreiner from Attitude (core skate shop) in Bremen the summer sale season went well. Two of her shop riders skate for Robotron (German skate company), meaning their deck sales were strong. Although the weather far North wasn't ideal, the need for skateboard hardware was healthy. The apparel section also faired pretty well. Since Nina took over the shop two years ago, they no longer sell longboards, because Titus are right across the street and a Blue Tomato store also in town. Nina has refined her products by including small trending brands and eliminating some well known companies which go directly B2C or sell all products to every store locally.
On the other hand, Marc Hausen from Boardjunkies in Braunschweig is moving from 410sqm and three storeys to a two floor shop in the centre of the city. The newly located store will bring a new drive to Boardjunkies. "A reinvention after ten years is fun and motivates the staff," says Marc. The online shop with just 5% of sales is very poor, which leads Marc to question if this tough market is even worthwhile for him. The store brand 'Boardjunkies' became a huge factor over the last few years and meanwhile brings the second-best turnover. When Marc goes to Walhalle skate hall in Braunschweig, he notices that a lot of people shop online at Titus or Skatedeluxe, although he sells similar or even the same products for the same price at his store.
We hand over this question to Johannes Beck from Skatedeluxe: Johannes, do you think that more people from cities without a skate store use your online shop or benefit, in general, from your wide selection and the constant availability of your products?
"It's a mix – of course it's an advantage for kids that live one to two hours outside of a bigger city with a skate shop. When they face a broken deck they can order online, which is much easier for them. And our portfolio includes almost everything a skateboarder desires and is delivered to their home the next day. This is why we also ship to Berlin, Paris and London. Skatedeluxe has developed very positively, in apparel and also in the skateboard hardware sector, which has recovered very well – shoes and accessories are stable. Because we cover all of Europe, it's hard to say if the 30°C in Germany really had an impact on the sales. But in general good weather means good hardware sales."
Apart from that collabs such as HUF x Peanuts, or Adidas x Hardies did well. Skateboarding seems to attract the mainstream once again – the Thrasher flame hoody and Vans Old Skools have taken the high street by storm. Old school shaped decks were trending over the last two or three years and still generate good sales. The longboard sector is still struggling though.
The market for surfing is becoming more and more established and can be found all over the German-speaking mainstream media. Michael Fritsch from Cologne is a real luminary in this sector and with his Frittboards he makes surf shops on the French Atlantic shore look ordinary. Surfboards, wetsuits, board bags, fins and leashes account about half of the range of goods. The demand for surf equipment has permanently increased over the last 15 years: "In our first shop there were three boards and now we have 350 surfboards and another 300 in storage to be sold online or to replenish our stock. It's supply and demand for us, but as everyone knows, hardware profits are smaller than on apparel, so it's difficult, but we are the only people locally specialising in hardgoods and we love what we do."
The desire to travel makes the hardware sales independent of seasons. "When people plan a trip they don't care about the weather back in Germany. The prices for flights are decreasing year by year; a trip to Morocco, South Africa, the Maldives or Sri Lanka is no longer a big adventure. A while ago a trip to France was adventure enough. So we now also sell surfboards pretty well in winter." For Michael Fritsch it's important that the brands produce good products with high quality. "All brands hustle – some succeed more, and others less. Social Media is still on the up, however it would be better if people took advice from sales advisors in stores instead of their social feed."
Tobias Hammer from Riders Heaven in Sonthofen in the Allgäu sells surf, snow and SUP equipment, bike apparel and accessories in his 350sqm shop. He had a really good summer. The good weather was close to perfect for watersports. "SUP and surf are the sectors we've built the most and will continue doing so. We present flip-flops on a huge wall and SUP rental is growing even though we aren't located on a lake. We work together with a SUP school where customers can test simple boards. We notice that they still tend to buy the high quality equipment. Our surf market trading area is big and we have 50 to 70 boards in our shop. We even have customer visits from Karlsruhe who appreciate our surfboard knowledge. This is why we want to expand this division. Our entire staff has a SUP teaching degree and is a professional for imparting advice and is an expert when it comes to equipment."
Giso Merkl and his shop Adrenalin in Regensburg did better this summer than the last one. He was also surprised by the increasing wakeboard sales in spring. The SUP equipment sold well too, although this meant a lot of work. Here we have to fight against cheap brands which offer 300 euro (or less) boards including paddle and case. This is the reason SUP customers expect prices around 400 – 500 euros and not 1000 euros for high-quality equipment. Only in depth advice helps to point out the specific differences in quality and informs shoppers to be sure of what they are buying. Everyone that buys a SUP board at Adrenalin gets free lessons as well.
The SUP trend is present and skateboarding is alive due to new locations and labels. Nevertheless the action sport business isn't getting any easier. The snow section is still the problem child and retail struggles with staffing issues, digitalisation and e-commerce. The ones who are able to redefine themselves, stay up to date, find the right audience, create a stylish shop and make the right moves online will keep their customers and find more. The world is turning and so is the skateboard wheel. The ones who stand still will fall off. Innovation, marketing and quality will pay off – see Tesla!