French Market Intel September 2017
The weather isn't beautiful yet, but the sky is starting to clear up for the French economy. More than eight years after the beginning of the subprime crisis, and after five years of practically running in place, the activity in the Hexagon this year seems to be stepping on the gas a little. Effectively, the economic recovery is well and truly confirming itself in the Hexagon: growth is accelerating in 2017 and should reach 1.6%, a level unseen since 2011, which will allow the reflux of unemployment numbers to proceed since good news continues to accumulate on the employment front in France. After the announcement of a spectacular rebound in the household service sector, the bar of 2 million hires was passed in the second trimester. This increase is essentially due to the dynamism of permanent CDI contracts, but also to the good orientation of fixed-term CDD contracts longer than one month. With an increase of 1.6% of GDP, the Hexagon is gradually drawing nearer to the level of growth of the Euro zone, as evaluated by INSEE (the French National Institute for Statistics and Economic Research) at 1.8% for 2017, which is being propped up by a promising international event, thanks to the return to good fortune of Russia, Brazil and China. 
As far as our industry is concerned, the national economic tendency seems to be felt as well. In fact, the month of June seems to have been rather good. Audrey, from All Troc in Soorts-Hossegor told us: "We've had great weather in June and we've had a great pre-season – it was much better than last year." By Benoit Brecq.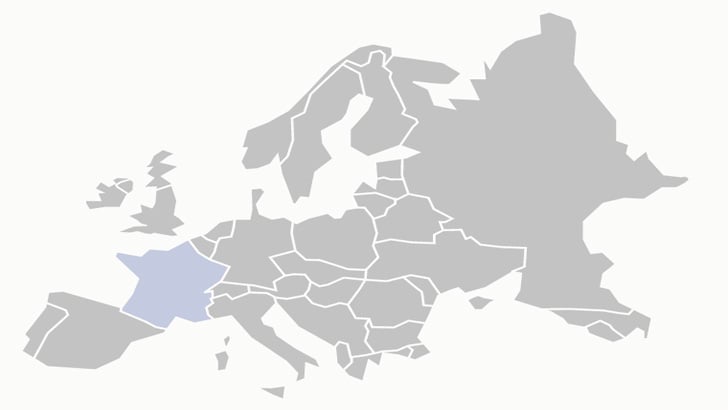 We got the same feeling a little farther north in Messanges at Desert Point where Bastien confirms, "the months of May and June were particularly good this year. We had some very nice weekends with a higher traffic and better sales than the same period last year."
Even if both of them noticed a minor slow-down at the very beginning of July, the first wave of summer tourists on July 14 was well and truly present, with once again a solid influx in the stores. In fact, Bastien from Desert Point told us: "Early July was a bit soft compared to a superb month of June, but that's how it is every year." Audrey from All Troc added, "the first vacationers arrived the weekend of July 14 and came directly to the store to get kitted out."
We hear the same tune at Uncle Zaz in Saint Jean de Luz, where the store has only been open for a few months, but the early arrival of summer visitors seems to have been felt as well. Raphael, the store manager, confided, "we've noticed a large in-store influx from July 10. We're surrounded by almost a dozen campgrounds and our clientele arrived early in the season."
Concerning the range of best-selling products this season, the opinions are rather divided. At the Glisse-Proshop in Montpellier, it's neoprene, and notably the high end that seems to have been the biggest draw for clients. In effect, David the storeowner told us: "Our clients are really looking for rather technical products and the evolution in high end neoprene allowed for good sales in this product range, notably from the brands Rip Curl and Ion." Raphael from Uncle Zaz also mentioned good sales: "The neoprene aisle worked pretty well, with a nice level of sell through of products from Madness which is an important brand for us." David from Glisse-Proshop added, "we've also seen an explosion in sales of products for women with all of our women's neoprene lines."
The women's market definitely seems to be standing out this summer, as Raphael from Uncle Zaz adds, "the women's textile sector and notably all of the women swimsuit ranges from the different surf brands, and most specifically from Rip Curl have had good sell-through levels at the start of the season." The same opinion is reflected at Desert Point, where Bastien confirms, "the beautiful weather at the start of summer incited women to purchase bikinis rather early in the season, with our Protest aisle working fairly well with women.
Yet, one thing seems rather clear – the weather conditions were favourable to inciting clients to buy boards. Indeed, Audrey from All Troc confided, "we had superb conditions for surfing, with good sand banks at the start of the season, as a result we sold quite a few boards. Above all, clients are looking for comfortable boards, ideal for summer with quite a bit of volume. So, we sell lots of egg or mini-mal shapes, round with lots of volume." She ended by saying: "But above all, it's our large selection of over 300 boards in stock and the very attractive used market that we target currently which attracts our clientele and draws them into the shop." David from Glisse-Proshop is mostly in agreement with that. "We've sold quite a few surfboards at the start of the season", yet he added, "we've noticed an inclination towards high end epoxy boards which are more and more popular with our clients. It's most likely the comfort, strength and performance aspects that appeal to our clients." Bastien from Desert Point confirmed: "We're selling more and more boards with technical constructions. It's pretty significant, notably on boards with swallowtails, which are coming back into fashion especially on technical epoxy boards, while not long ago it was more on retro twins." As for brands, shops have mostly been mentioning Torq, Lib Tech & Firewire.
Farther north, in Brittany, Philippe from Surf Avenue in Rennes agrees with that analysis, but looks at it from the point of view of the stand up paddle market: "Stand up paddleboards continue to attract more and more people." The shift towards inflatable boards is being confirmed once again this summer: "As for stand up paddle, inflatable boards represent a large majority of our sales. It's the practical aspect that convinces our clientele. What's more, with the technological progress in FUSE construction for example the boards perform much better than in the past." Shops spoke in particular about the brands Red Paddle Ari'I Nui & Fanatic, which seem to have had a good sell through rate. Still speaking of the SUP market, but a more niche, less mass market aspect of it Philippe spoke to us about foil boarding: "Be it windsurfers, kitesurfers or stand up paddleboarders, people who are really into those sports are asking more and more about this new sport. Even if it's still rare, we're seeing an increasing interest for this new thing."
Even if the trends may have varied slightly at the start of the season depending on the kind of store, where it is located or the different clienteles, they all agreed on what their clients were looking for.
Once again this summer, prices seemed to be a dominant factor. They all were in agreement that their clients paid more and more attention to prices. While certain high end, well marketed, technical products are sought after by certain clients influenced by marketing, sponsored riders and pretty videos, the immense majority of clients are looking for a good deal and the best value for money. Once again this summer, it's the reception of clients, the range of products and how well the staff advises customers that will have helped shop owners make the difference and have a successful season in 2017.