HUF Skate Footwear SS18 Preview
Retail Buyers Guide: Skate Footwear SS18
CATEGORY: SKATE FOOTWEAR
BRAND: HUF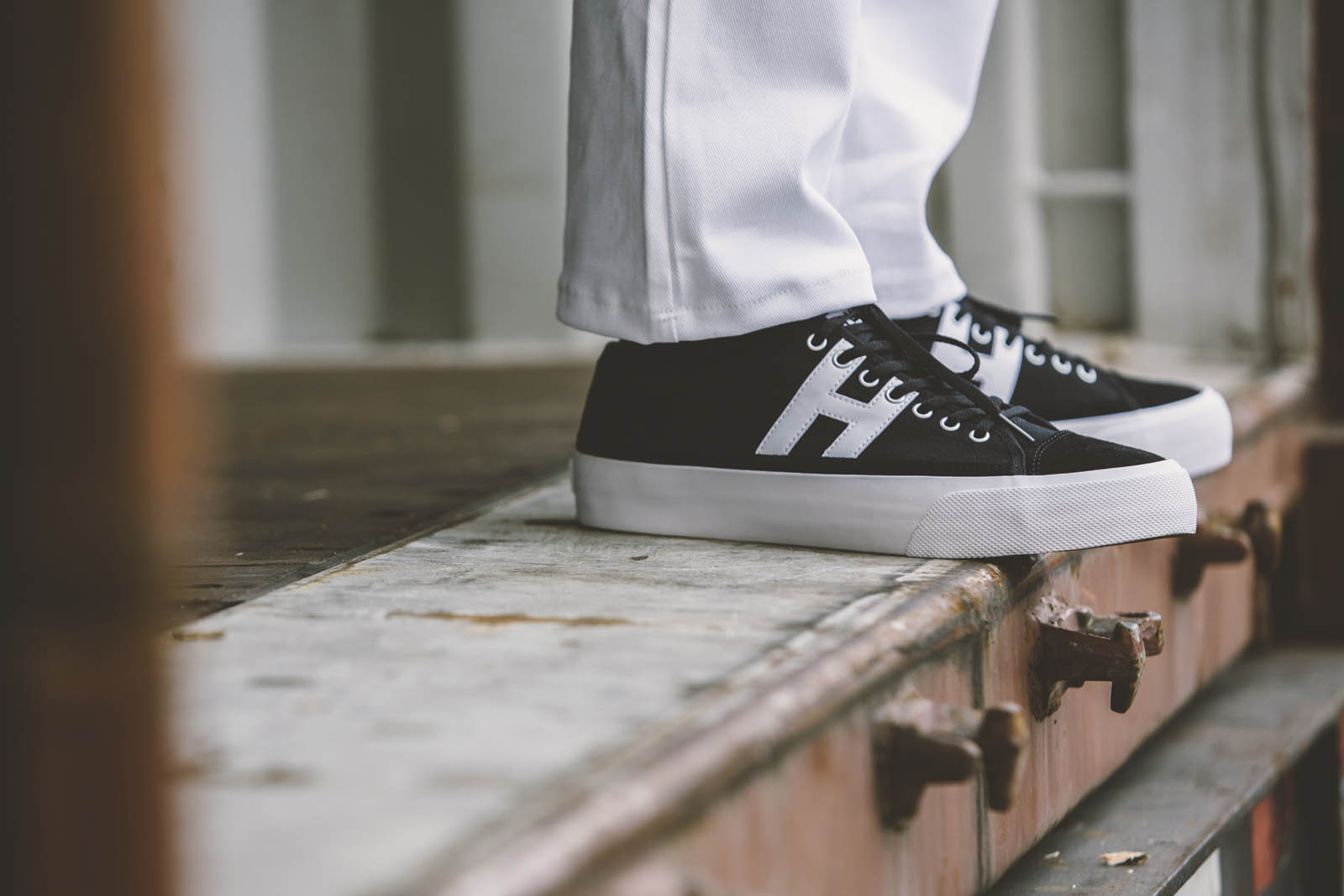 How is the overall health of the European skate shoes market right now? What are the biggest markets?
After having so many retailers fading away from skate over the last two years it seems as if the remaining stores adjusted themselves to the current situation and from the feedback we get most of them seem to be able to survive.
It is definitely not 'golden times' and you cannot compare numbers with some years previously but there are still skateboarders out there buying shoes. 
The decreased sales in the 'not so core section' is what everyone is missing these days. 
You can do GREAT in skate but still have a hard time with your overall numbers – being the best in 'core skate' only gets you so far…
The market is pretty focused on big players like Nike and Vans and Adidas with the other brands trying to find their own niche and slot on the wall.
What are the cuts, silhouettes and materials for Spring Summer 2018?
Not too many changes compared to last year – all in all capsules are getting more attention and also silhouettes like the HUF HUPPER 2 low with a higher sidewall and a little bit more of a 'fashion forward' twist getting a little bit more attention than before.
Introducing the HUF Hupper 2 Lo, a new skate shoe innovation. Looking back to our roots, the HUF Hupper 2 Lo is a re-contextualisation of an iconic HUF Footwear original, developed through HUF's T1-KCUF reverse- engineering technology. Durability from the ground up, the HUF Hupper 2 Lo sits atop a new vulcanized last featuring a long-lasting geometric tread outsole.
The higher-profile, refortified 3D foxing tape offers enhanced durability, grip, and stability. Designed for comfort on and off the board, the HUF Hupper 2 Lo is fitted with HUF's PERFSHOCK insole. A layered toe cap and randguard wrap, reinforced with double-stitching, offers increased protection in key skate abrasion areas. The HUF Hupper 2 Lo is instantly recognisable with its prominent H-branded styling on the side quarters.
"The higher foxing tape makes the upper last forever—and you don't have to change these good looking puppies when you go out and rock the night away!" — Jake Anderson 
Still for SKATE it is black/white in color and suede as material that skateboarders want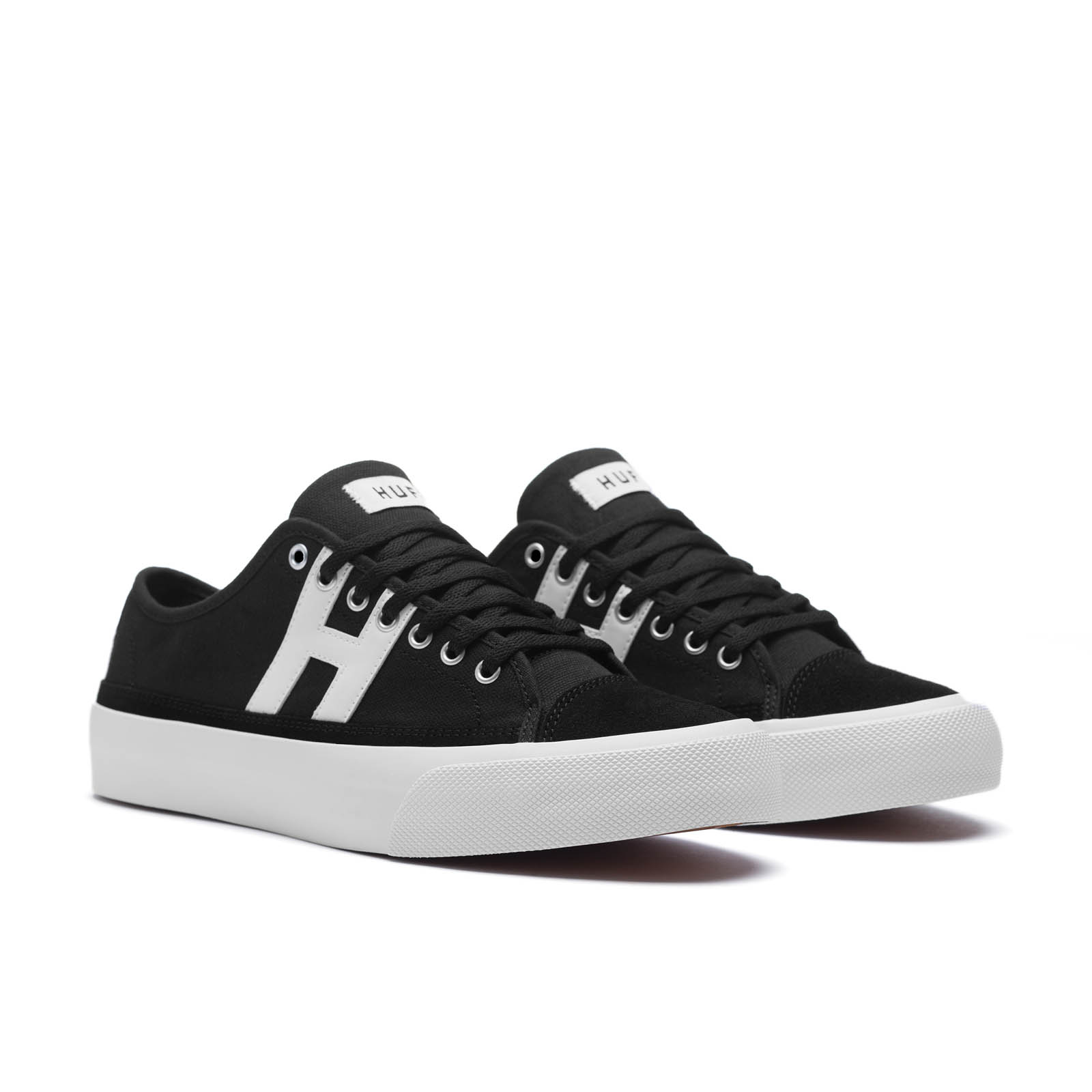 What are the hot trends of the season? Return of 1990s models with new tech? Mid-tops? What do you say?
90s definitely is coming back but I don't see this as too strong for the material used and the look of the shoes. What I am looking forward to is seeing some more nice colourways inspired by this decade.
So far I don't see the chubby-tech shoes coming back too much

It appears that customers are willing to pay extra money for performance technology. What are your most important tech stories for the season?
HUF T1-KCUF reverse engineers is our engine we deconstruct our footwear and rebuild it incorporating innovations from the ground up to improve all aspects of our shoes from inside out to endure the rigorous demands of skateboarding.
Infinity rubber used on all models. A specially formulated rubber compound that is significantly more durable and grippier than standard rubber formulas. The rubber's chemistry is fine-tuned to produce a softer, stickier feel improving grip performance on a skateboard.
The softer durometer of the rubber also maximizes flexibility to aid board feel, while simultaneously outlasting standard rubbers in abrasion testing.
Please point out the key products in your collection that retailers HAVE to keep on their radar and tell us the story.
I am happy if you are referring to the HUF HUPPER 2 low as a new model that is getting a lot of awareness this year.