First Nike Skate Shoe Designed For Women To Be Launched In Paris Friday
Nike SB have introduced the first women's specific skate show into their range. Called the Nike SB Bruin, the shoe has been ergonomically designed to suit the needs of female skateboarders with high praise from pro skaters such as current SLS Super Crown champion, Lacey Baker.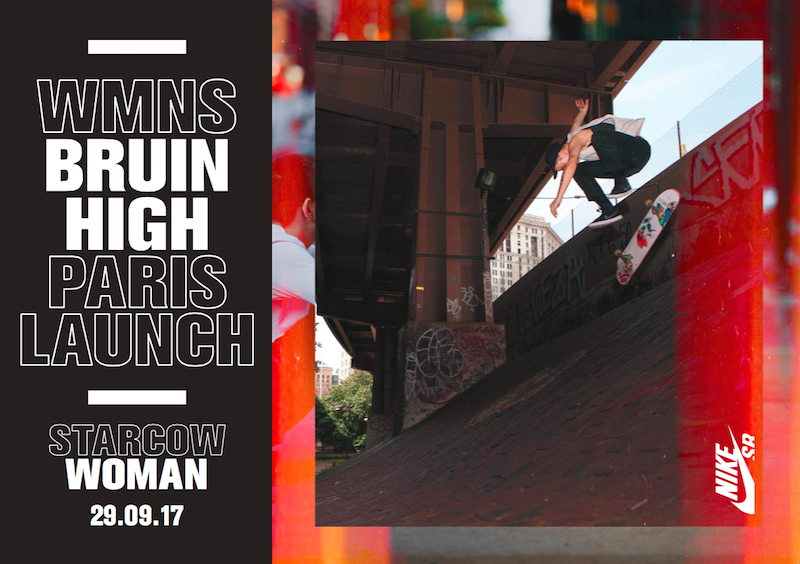 Press Release: A breakthrough in sport innovation for women, the Women's Nike SB Bruin High is designed to answer the specific needs of female skateboarders through holistic design for fit, support and flexibility.
Central to the shoe's development was Nike SB's creation of an all-new women's last, designed specifically to support the anatomy of the female foot when skateboarding.
Based soundly on science and from athlete insight, the new Women's Nike SB Bruin High marks a figurative and literal step forward for women's skateboarding. And this is just the beginning. Nike SB will continue to pursue additional women's-focused product in the future.
"When you put on the Bruin, it automatically feels perfect" – LACEY BAKER
Available in three colorways, the Women's Nike SB Bruin High will drop Oct. 5 on nike.com and at select retailers globally.
The Women's Nike SB Bruin High launches Friday. 29.09.17 Paris 7PM to 9PM.
Starcow Woman, 2/4 rue Vauvilliers, 75001 Paris.
With guests – @laceybaker @smeurle_ @savannahstaceykeenan @josielori @charlotte_hym