Brakeburn And The Watersports Academy Mark The End Of The Summer 2017
To mark the closing of the 2017 summer season, British outdoor lifestyle brand, Brakeburn, and Poole-based training facility, The Watersports Academy, are working together on a competition to win a two hour SUP lesson for two people.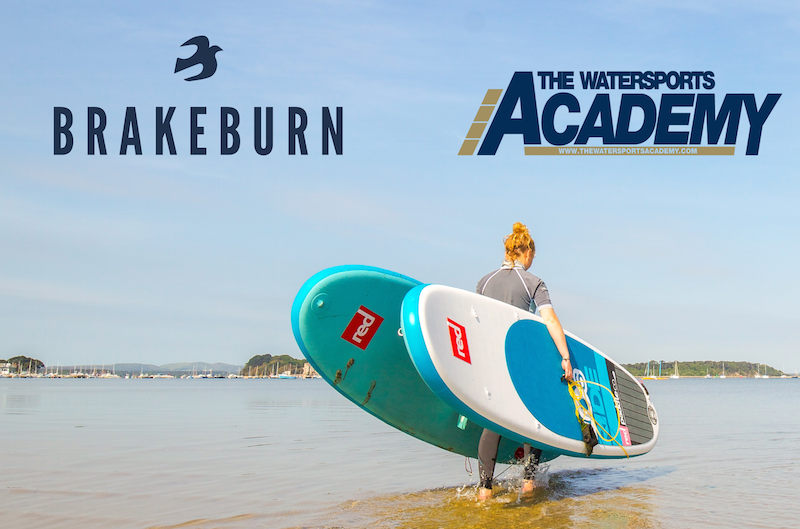 Press Release: Contemporary British brand Brakeburn and The Watersports Academy are celebrating the end of the Summer season with a competition to win a 2 hours paddleboarding lesson for 2 people.
The Watersports Academy, located on the Sandbanks peninsula, is one of the most picturesque locations providing first-class tuition and hire for all ages, novices to experts alike.
Fully qualified instructors provide training in windsurfing, kitesurfing, water-skiing, wakeboarding, kayaking, sailing and powerboat training. Plus, corporate days, group packages, power boat and yacht charters and kids' clubs.
The 2 hours paddleboarding will take place in the unique setting that gives direct access to the stunning Poole Harbour.
Brakeburn owner and director Nick Jackson spoke about the competition:
"The competition is great way to celebrate the relationship we have with The Watersports Academy. They've been with us since the start and we are proud to be associated with them."
Brakeburn have supplied The Watersports Academy with duel branded clothing and consider being involved with water sports as a priority due to the brand.
"Paddleboarding is something that we enjoy and wanted to give people the chance to experience the activity first hand. It promotes outdoor activity and takes advantage of the beautiful Dorset setting"
Dave Hartwell, Manager of The Watersports Academy said:
"Paddleboard lessons and hire are one of our most popular water sports and therefore an ideal prize to celebrate our ongoing relationship with Brakeburn. We enjoy working with local brand Brakeburn who provides the team, and our customers, with stylish outdoor clothing." 
The competition will be run throughout October 2017 and can be accessed on the Brakeburn website: https://www.brakeburn.com/pages/paddleboard-competition-october-2017
Terms and conditions apply.