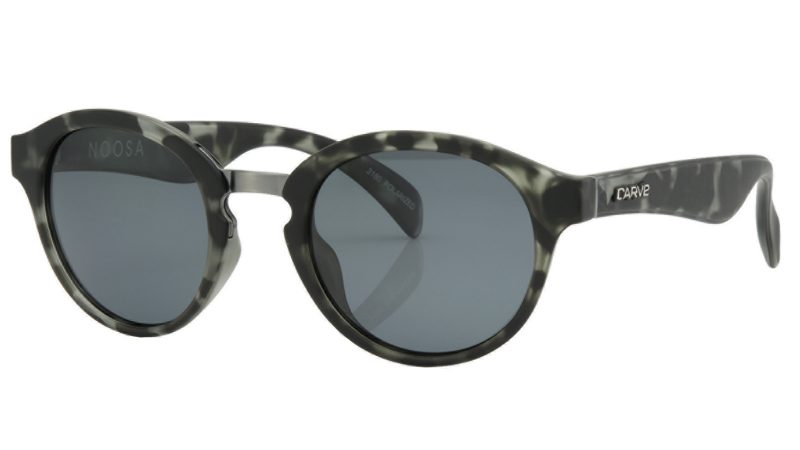 Carve Sunglasses SS18 Preview
Retail Buyers Guide: Sunglasses SS18
CATEGORY: SUNGLASSES
BRAND: CARVE
INTERVIEWEE: COLIN FOY (PRODUCT DEVELOPMENT MANAGER)
What are the key trends in the sunglass segment and how do you answer them with your upcoming collections?
There is a significant trend that began last season of combining subdued colours of matt finishes with metal frames and trims. Carve has continued to explore this trend with styling, colour and componentry. The new shapes are draw from classic/retro influences, but with new enhanced touch, feel and finish.
What lens technologies are you working with and can we expect anything new here?
Lens technology this season is more about colours that support and enhance the new finishes along with subtle coordinate Iridium lenses.
What colour pallets and patterns are you using for your frames? Are there any new shades and tints planned for your lenses?
The Carve colour pallet this season is simply a support factor to the matt finish and metal trend. Rich and earthy with a touch of the industrial. Gold to gunmetal. Translucent to tort.
What shapes are most popular for frames and lenses and what major new trends can we expect here?
It's about the reinvention of the classical, the enhancing of the traditional and new shapes drawn from retro influences.
If you do prescription glasses: what are the main trends here?
Carve is not involved in prescription eyewear at this stage, but if we were we would definitely be following the trends outlined here.
Please outline 3 of your key products:
ALAIA (3092). A matt tort and gunmetal design with a true retro influence. Dark green Polarized lenses and brushed metal enhancements.
VERVE (1881). Matt black frame with brushed silver bridge and bar. Deep on the face with dark grey Polarized lenses. Brushed silver enhancements.
RIVAL (2020). A matt tort and matt black combo in a reinvented classical shape. Dark grey Polarized lenses. Brushed silver enhancements.