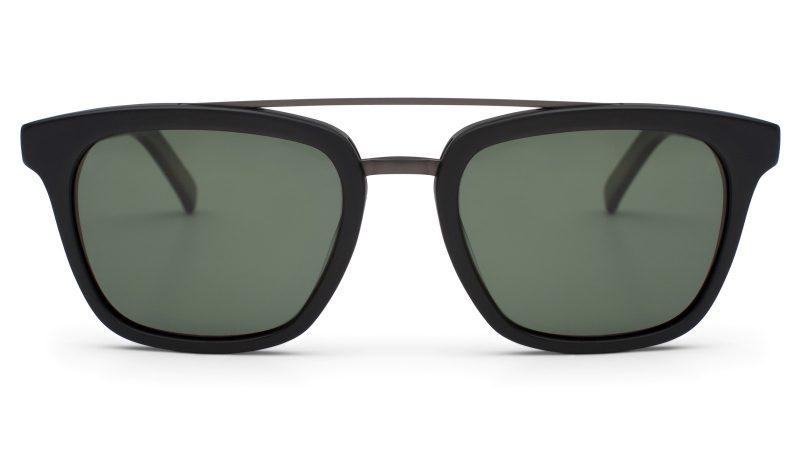 Otis Sunglasses SS18 Preview
Retail Buyers Guide: Sunglasses SS18
CATEGORY: SUNGLASSES
BRAND: OTIS
INTERVIEWEE: SCOTT LEWIS (GLOBAL BRAND MANAGER)
What are the key trends in the sunglass segment and how do you answer them with your upcoming collections? 
Continued evolution of classic design, vintage inspirations mixed with material innovation in stems and detail, and always emphasis on high-quality lens formats.
OTIS brings heritage and reputation for excellence in mineral glass lens technology and combines classic fashion frame styling in both hand-made acetate and injected nylon frames.
What lens technologies are you working with and can we expect anything new here?
OTIS will always start with lens technology and durability.  For Spring 2018 we launch the outstanding L.I.T Lens which is one of the world's first to combine the durability and scratch-resistance of naturally-sourced mineral glass, precise and vivid light improvement technology, AR coating and also polarization.  A new way of looking at the world!
What colour pallets and patterns are you using for your frames? Are there any new shades and tints planned for your lenses?
OTIS was founded in the beautiful but harsh deserts and coastlines of Western Australia.  Our frame color palates always bring some souvenirs from our home, combining subtle and classic colors of reds, burgundy, with matte tones and some beautiful sea-glass colors and treatments in women's styles.
Our mineral glass lenses will arrive in brown, grey, blue and grey with both L.I.T technology and in polarized and non-polarized formats.
What shapes are most popular for frames and lenses and what major new trends can we expect here?
Still we see the success in classic 50's-inspired frames, now with some new energy in stem and bridge designs.  In our case, we work very hard to find a weight balance to ensure quality is matched with beautiful fit and absolute comfort.
OTIS was born on the desert-coasts of Western Australia so also we will always build amazing 8-base product into our collections for active-lifestyle, surfing, fishing, hiking etc
If you do prescription glasses: what are the main trends here?
In 2018 we will launch our dedicated optical collection.  In quality OTIS Optical will stand above our main line and introduce hand-made Japanese frames in classic acetate styles, mixed materials and titanium wires.
In prescription collections, we see amazing combinations and evolutions of classic design with innovative details, stems and colors.  Like everything we do at OTIS, it will be no-nonsense, just simple beauty and quality.
Please outline 3 of your key products:
LITTLE LIES: For our girls we created a classic 50's-inspired style that is nowadays a staple in most girls' wardrobe.  We introduce Sea-glass-colored acetate frames alongside classic tortoise and matte black with naturally-sourced OTIS mineral glass lens.   This is our superstar in the USA and one of the first and only female classic frames coming with mineral glass lens
CLASS OF '67: A classic style created with OTIS team rider and ambassador Luke Davis (USA).  'Class of '67' is an update and interpretation of a 50's classic hand-made in acetate with the durability and scratch-resistant mineral glass lens OTIS became famous for.
LIFE ON MARS: The toughest piece of eyewear on the planet!  This designed for surfers, travelers and adventurers who need durability as well as style on the road.   A 6-base nylon frame combining OTIS' naturally-sourced mineral glass lens in both polarized and non-polarized styles in sharp price points.