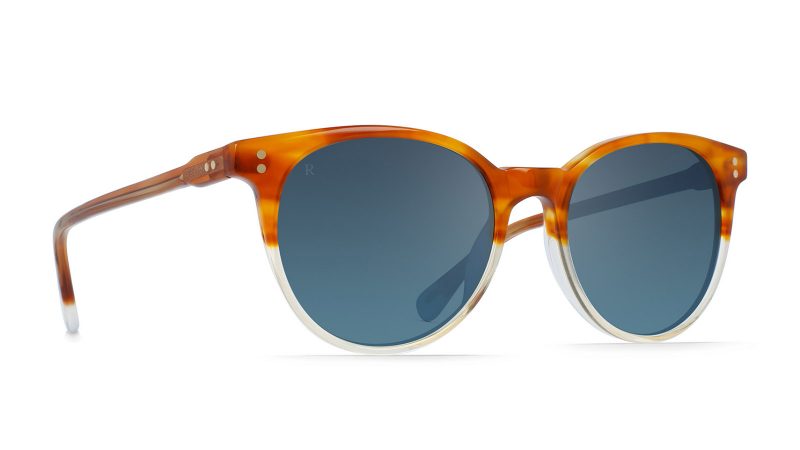 Raen Sunglasses SS18 Preview
Retail Buyers Guide: Sunglasses SS18
CATEGORY: SUNGLASSES
BRAND: RAEN
INTERVIEWEE: CHRISTIAN GRUND (DISTRIBUTOR)
What are the key trends in the sunglass segment and how do you answer them with your upcoming collections?
There continues to be a strong movement towards handmade product and sunglasses showing the care and attention that went into the design and manufacturing process.
For Spring/Summer 2018 RAEN is presenting the best selling styles Norie, Remmy and Wiley in acetate and metal combinations. It requires the highest craftsmanship to make the acetate and metal parts fit seamless together.
Other parts of the collection show an extension of the metal segment – the more square Barolo sitting next to the existing round bestseller Benson. The Monroe is a high fashion metal frame with a flat base and large square lenses.
What lens technologies are you working with and can we expect anything new here?
RAEN continues the strong partnership with CARL ZEISS VISION lenses. The range includes solid tints, gradient, mirrored and polarized lenses and the lens colours are hand picked to match the frame colours perfectly.
What colour pallets and patterns are you using for your frames? Are there any new shades and tints planned for your lenses?
In regards to frame colour RAEN has a reputation for choosing extremely tasteful and unique acetate colour combinations. This includes a strong variety on tortoise colour expressions, with new crystal colours and matte rose contributing to lighter frame appearances. Jade Garden and Rose Garden create a partly see through pattern in the frame exposing Jade green colour pieces or glimpses of roses.
What shapes are most popular for frames and lenses and what major new trend can we expect here?
As in the past years anything goes regarding shape – we see large square, small round and anything in between.
If you do prescription glasses: what are the main trends here?
With prescription frames the main focus is on fit, sizes and more toned down classic colour variations. We always have the shiny and matte versions of black and tortoise and for the next seasons colours like Olive, Sand Dune, Black and Tan, Americano, Twilight and Storm Cloud.
For 2017/2018 RAEN is also bringing the first metal frames into the prescription range, for example the Benson 48 – a smaller RX version of the sun bestseller.