CairnGorm Mountain Ltd Requests Planning Permission For Innovative Cooling Technology To Extend Ski Season  
CairnGorm mountain in Scotland has requested permission to launch an innovative technology from TechnoAlpin, the company behind the Snowfactory, which hopes to extend the number of days the area can stay open for snow sports during the winter season.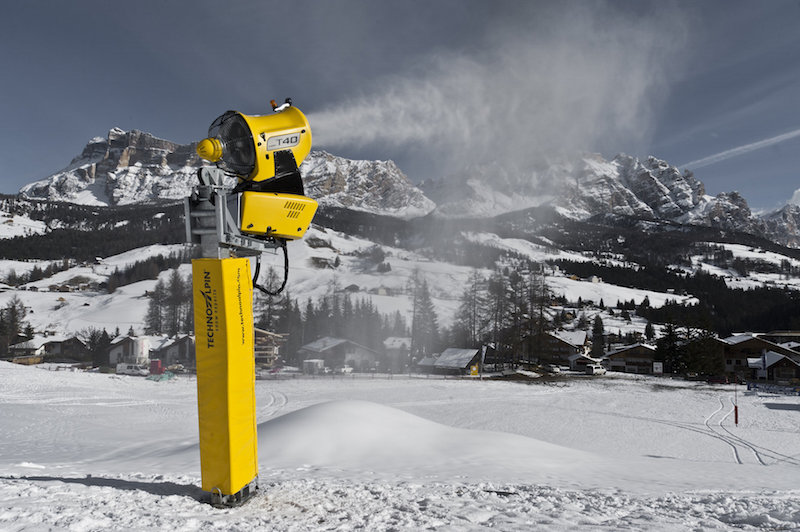 Press Release: October 2017: CairnGorm Mountain Ltd has submitted a planning application for the temporary installation of a Snowfactory. If successful, this will be the first time this revolutionary technology has been used at a ski resort in Scotland.
TechnoAlpin, the company behind the Snowfactory, has developed pioneering cooling technology that can produce large amounts of snow in virtually any outdoor temperature. This technology is housed in a self-contained unit known as a Snowfactory. CairnGorm Mountain Ltd hopes to install the temporary unit next to the Day Lodge building which will provide easy access for the set up and removal of the Snowfactory during the trial period.
CairnGorm Mountain Ltd hopes to trial the Snowfactory during peak season, for two months from the end of November 2017 through to the end of January 2018. It will be an opportunity to really understand how the technology performs, review its suitability for the terrain and crucially, gather feedback from skiers and snowboarders. If this trial is successful then the company will explore introducing the technology on a permanent basis at CairnGorm Mountain.
Adam Gough from CairnGorm Mountain Ltd explained: "This is really significant for CairnGorm Mountain. It is no secret that last season was poor in terms of snowfall and we simply weren't able to open for snowsports as often as we would have liked. We have been in discussions with TechnoAlpin for a while and the company also welcomed us for a site visit earlier this year so that we could see the technology in action. Being able to trial the Snowfactory for two months is crucial to understand whether this is a viable option for the resort in the long term. If successful then we believe it will noticeably enhance the snowsports experience at CairnGorm Mountain."
The technology behind Snowfactory is revolutionary. It is a containerised, mobile cooling plant which connects to an electricity and water supply. The snow is made from small dry ice flakes after cooling water to freezing point. It is then pumped out through a snow outlet pipe. The Snowfactory is capable of producing 45 tonnes of snow a day which can be pumped and sprayed a distance of 200m. During this trial, the snow generated by the Snowfactory will be used to form a beginners' area.
Susan Smith, Head of Business Development with Highlands and Islands Enterprise (HIE) added: "This is a very exciting development for Cairngorm Mountain, which plays such an important role in underpinning the wider tourism sector in the Aviemore area. The technology looks set to offer skiers and snowboarders a guarantee of snow being available whenever they want to visit.  For an outdoor business in Scotland, that could be a real game changer."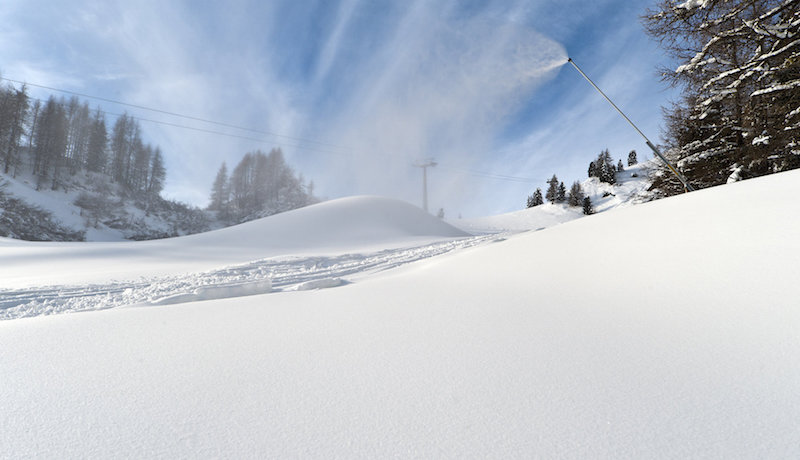 Wolfgang Hanni from TechnoAlpin said: "We're really excited about having the chance to showcase the Snowfactory technology at CairnGorm Mountain – since we launched the first Snowfactory three years ago, we now have more than 20 units installed in 11 different countries but this is the first time it's been tested in the UK. We have been working with CairnGorm Mountain over the last couple of years to explore different ways we can help to improve their snow making capabilities, and really feel that this technology will make dramatic improvements to Scottish Skiing."