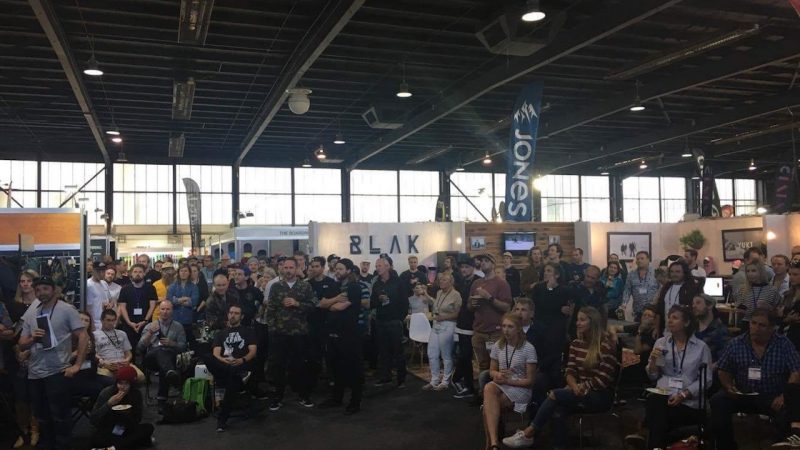 Snowsports Industries Australia Annual Trade Show Report
The annual SIA (Snowsports Industries of Australia) Trade Show saw an energetic positive vibe with 40 wholesaler booths showcasing all of the new exciting offerings for the upcoming 2018 season.
A number of the Australian Snow resorts had extended their winter seasons meaning the lifts had only stopped turning the day before the start of the show.
This year the show was extended to a fourth day which helped to create a steady flow of enthusiastic visitors and buyers.
After a long snowy winter, the industry was ready to party. The SIA hosted the annual industry Awards on the Monday night followed by an epic Afterparty sponsored by Snowzat at a local nightspot while Tuesday night was highlighted by the Abor movie launch.