Spark R&D Celebrating 10 Years Of Splitboard Bindings Made By Splitboarders In America
With splitboarding/backcountry as the only legitimate growth sector in today's snowboarding market, American splitboard binding company Spark R&D are one of the forefathers who have seen the category grow healthily since their inception 10 years ago. Based in Bozeman, Montana and manufacturing the vast majority of their products in-house, Spark are constantly innovating designs and production methods and with the opening of a new 400 sqm manufacturing facility and the introduction of two large CNC machines, the 16/17 season saw them produce more bindings than ever before.
But it's not about playing the numbers game at Spark, who despite seeing their growth curve slow over the past give years, are more interested in striving to produce the lightest, strongest and most comfortable splitboard bindings on the market. With the introduction of their new Pillow Line straps and a revolutionary Crossbar Clip for 17/18, Spark's Marketing Manager, Dan Ventura is talks shop with SOURCE.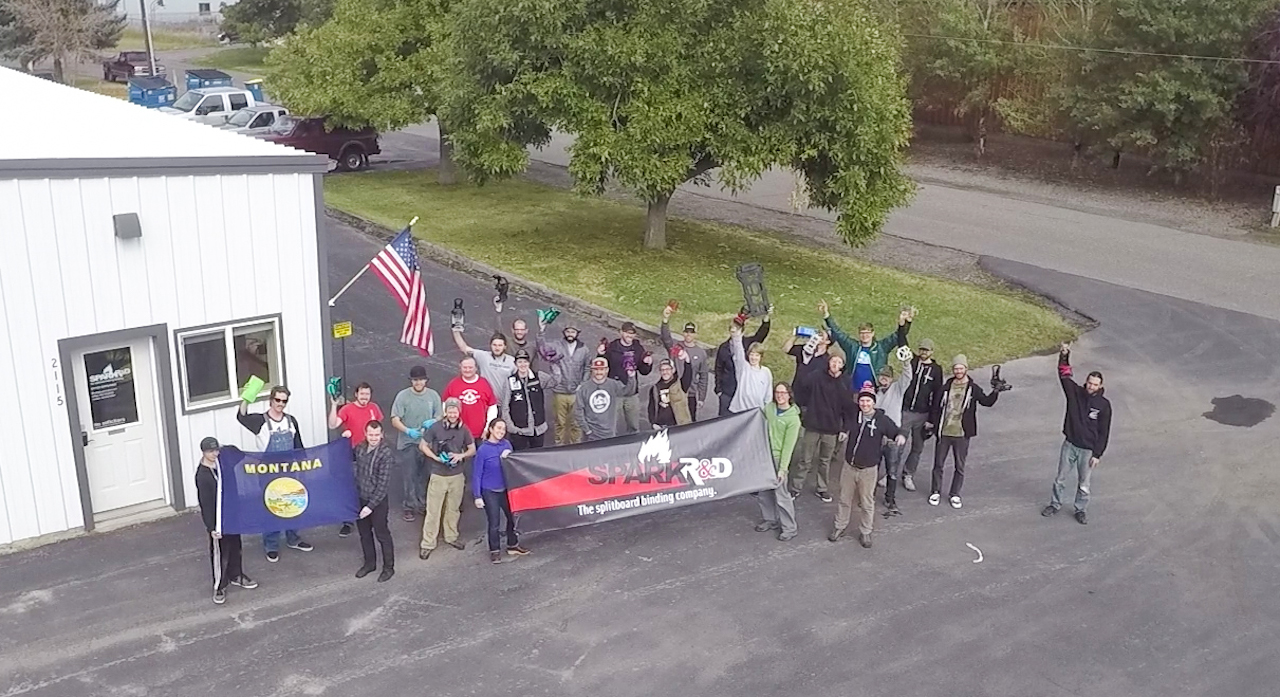 How was winter 16/17 for Spark R&D?
Last winter was great. Here in Montana, we had a slightly below average snow year, but we were still able to get out and splitboard a ton! Early in 2016, we finalized the purchase of our current location adding a large amount of shop and warehouse space. This was a big move for us and really helped our operations run smoothly last winter. On the production side, we built more bindings than we had in any season prior. This was a considerable test of our production capabilities. The Spark team rose to the challenge, and it's a good thing too, North America had a superb snow season, so shops were reordering well into winter. We also celebrated our 'Decade Deep' – 10 years of Spark R&D! It was a great year for us.
What product innovations have you worked on for the upcoming winter?
We've spent the last two years working diligently to hone all the details for our new Pillow Line straps that are debuting this season. They are ultradurable, comfortable, waterproof, molded in one-piece, and made 100% in-house. Strap pillows are thin and flexible for a comfortable, conformed fit, while thicker ribs are held off the boot and provide stiffness for a uniquely responsive ride. Arc and Surge straps will differ as they did before with Surge straps being wider and providing more response, and Arc straps having more flex for a surfier ride.
We are equally excited about our new Spark Crossbar Clips. Splitboarders and board manufacturers have been asking us for a while to come up with another option. Our new design features a one-piece crossbar that extends from one set of bolts to the other for the stiffest possible connection between the board halves. The cam lever clamps the board together taking gaps out of the board seam. The goal here was design a board clip that really helps a splitboard ride more like a solid board. We think we did that and riders are going to be stoked.
Looking toward 18/19, with the Pillow Line straps fully developed and refined, we are looking at a few subtler changes. Something that goes right in line with our advancements in thermoplastics is trying some carbon filled nylon (as opposed to glass filled nylon) in our highbacks. In a world where everyone is looking to get lighter and stiffer, sometimes the best solution is to change the material not the design. We're also tweaking our strap plastic materials to make them lighter and more cold tolerant.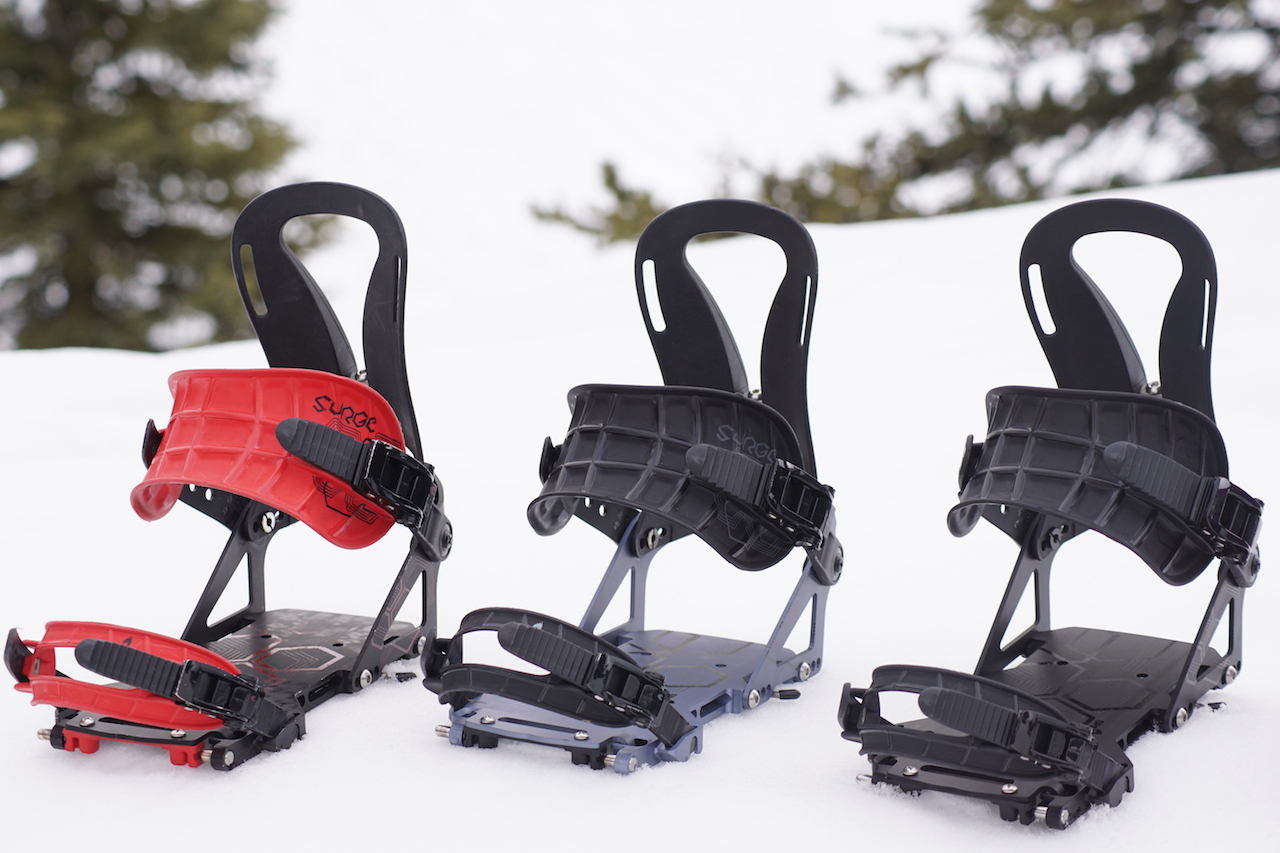 Is there a limit as to where you can go with product innovation? Can a splitboard binding only get so light and so strong?
In terms of innovation, no. Innovation is a fluid process from concept to design, and prototype to production. We try not to set limits, but we should make it clear that we are not innovating for innovation's sake either. We are more problem solvers than anything. We are constantly absorbing information from all of our dealers, customers, and product testers, as well as making our own observations, and identifying areas of the backcountry experience we can improve. Then it is time to tinker and to innovate. We can't help ourselves. R&D is in our name.
As for weight and strength. You're talking to a bunch of engineers, so yes, technically bindings can only get so light and strong. However, we haven't yet reached the ceiling. We're in a good spot design wise with our Tesla T1 bindings, so we're currently more focused on new, lighter materials. Between our 16/17 bindings using fabric straps and our 17/18 bindings using our Pillow Line straps we dropped the weight of the bindings, on average, by 10 per cent. This is a significant amount of weight and we improved the binding performance in the process! There is of course a limit for weight and strength … we'll let you know when we get there 🙂
Could you talk us through your growth over the last few years?
We've grown significantly as company over the last several years. Besides adding 400 sq m when we purchased our building, we also added two large CNC machines increasing our production capacity. One of these CNC machines is dedicated solely to producing moulds for our injection moulding machine. Sales continue to grow at a steady rate. They are not growing at the breakneck speed they were five years ago, and we're perfectly fine with that. Splitboarding is a more mature market now and we're a more mature company making products for splitboarders. We continue to add new dealers in new regions each season that share our core values. You'd be surprised some of the places we ship to. It's exciting that splitboarding is expanding its reach.
Is backcountry snowboarding still growing as a sport?
Yes. By our own observations as well as the industry reports we receive, more people are heading into the backcountry each season on their splitboards. There are a couple of reasons for this. People just seem to want to get outside, away from the resort crowds, and have a little solitude and untouched snow. They're also able to do this because backcountry equipment has come such a long way in the last five years. You'd be hard pressed to find a major board brand who is not building a split model, let alone a couple of them. Boards have gotten much better, and snowboard outerwear brands have placed an emphasis on backcountry softgoods adding legitimacy to the scene. When you combine the advancements in hardgoods and softgoods, it makes getting out in the backcountry much more accessible than it was a decade ago. On top of that, some of the mystery and uncertainty behind "the backcountry" has been lifted. Outreach by a multitude of brands, more guided options, and the hard work by avalanche centres across the globe have created a strong base for snowboarders to learn about safe travel, understand the equipment, and head out on the skin track much more confidently than in the past.
What backcountry safety initiatives are you involved with?
We support as many backcountry centres as possible via product donations to their fundraisers. We also work closely with our local avalanche centre, the GNFAC, by donating money and setting up safety training clinics. We also collaborate with Know Before You Go (KBYG) and put their safety messaging on our packaging.
Can we expect any artist/athlete collaborations in the future?
We have 23 team riders, ambassadors, and guides who are our premiere partners and product testers. The feedback they provide all season is truly invaluable. We don't have anything cooking for individual athlete or artist collaborations. We're always listening, though.
Where are you manufacturing and how do you see this changing in the future?
We are manufacturing every piece of our bindings, minus the buckles and few screws, at our shop in Bozeman, Montana, USA. We have worked hard and purposefully over the years to bring all the manufacturing in-house. It has many advantages including rapid prototyping and tight quality control over our finished products. We are proud of the fact that our bindings are built by splitboarders for splitboarders. We don't see this ever changing.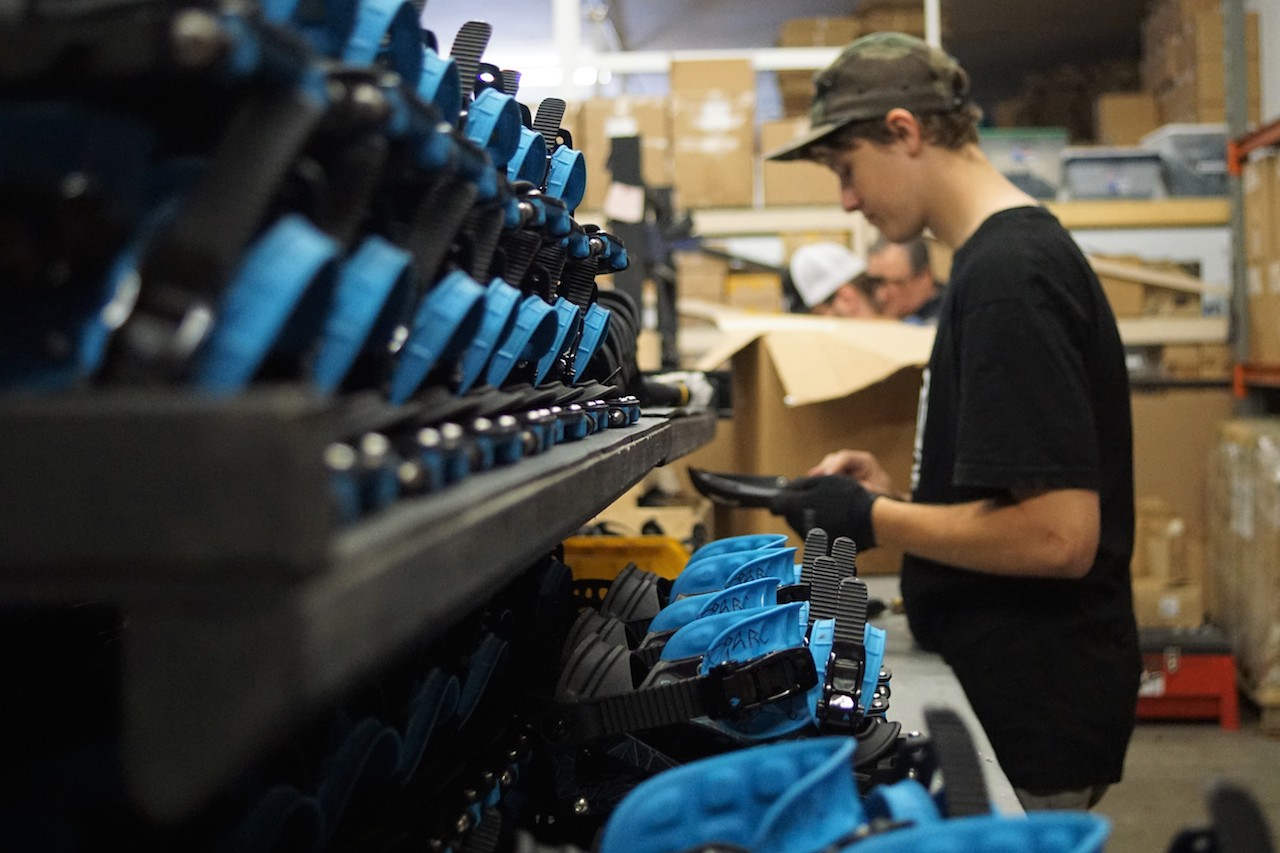 What POS / merchandising help do you offer retailers?
In the past we've supplied some of our larger dealers with banners to help with overall Spark R&D brand recognition. This season we sent posters with rad splitboarding images to many of our largest brick and mortar shops. This has been well received and we're planning to increase the amount of POP/POS material going forward. Shop space is tight, so we want to produce material shops will use, and will help sell our bindings along with the splitboard experience. If you're a dealer and are reading this, let us know what you're thinking!
Which is your biggest market in Europe?
In terms of dealer density, Switzerland. If we're talking volume, it's mostly packed into Switzerland, Austria, Germany, and France.
Where do you see the biggest possibility for growth?
In the broader backcountry industry sense, both Scandinavia and eastern Europe provide interesting growth opportunities. Scandinavia with its incredible backcountry terrain, and eastern Europe with its developing snow sports market.