Degenerati Brand Profile: For Those Who Put Snowboarding Above All Else
The Degenerati are a dirtbag snowboard outfit brought to the market by Rome's Matt Stillman and Philipp Kaemmerer: "The idea of a degenerate illuminati centres around being all knowing but mostly concerned with cheap thrills and steep hills." Producing snowboards, apparel and accessories, the Degenerati are for those who put snowboarding above all else.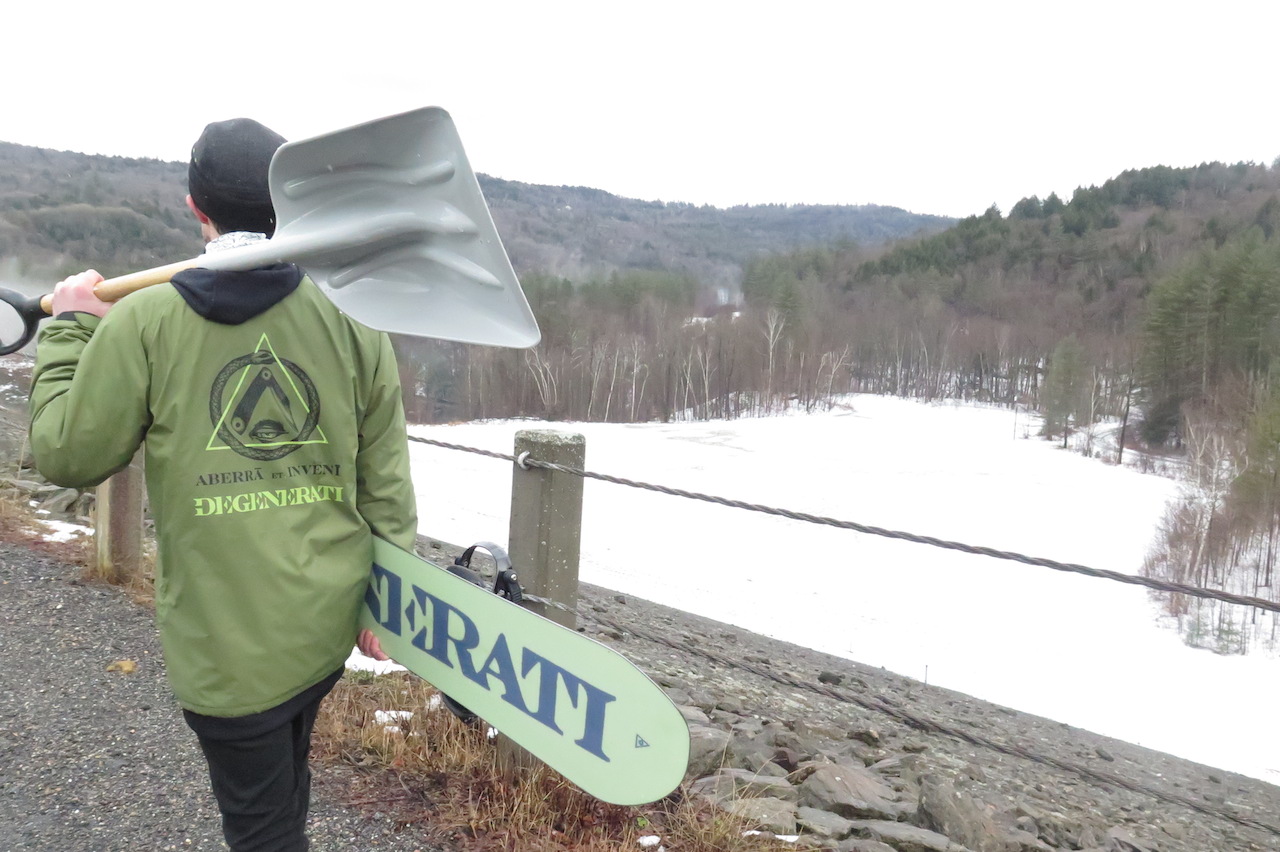 Please tell our readers the idea behind Degenerati.
The idea behind Degenerati is to create a season-to-season capsule collection of goods driven and designed by vagabond snowboarders; van life, hand-built parks, summers spent lurking on glaciers and beyond. Live fast, pack light and never turn down the opportunity to ride.
Who is on the management team, and what are their backgrounds?
Matt Stillman and Philipp Kaemmerer in North America and Europe respectively. Both have backgrounds in team management, digital marketing and experiential marketing.
What categories are you working across?
Hardgoods, apparel and accessories principally. The nature of the capsule collection lets us have a fluid approach to yearly collections as we see fit. In this year's collection, there are two board models, four mittens, two light weight jackets and several apparel pieces designed to integrate together. We also have bolts and laces which are must haves for any rider.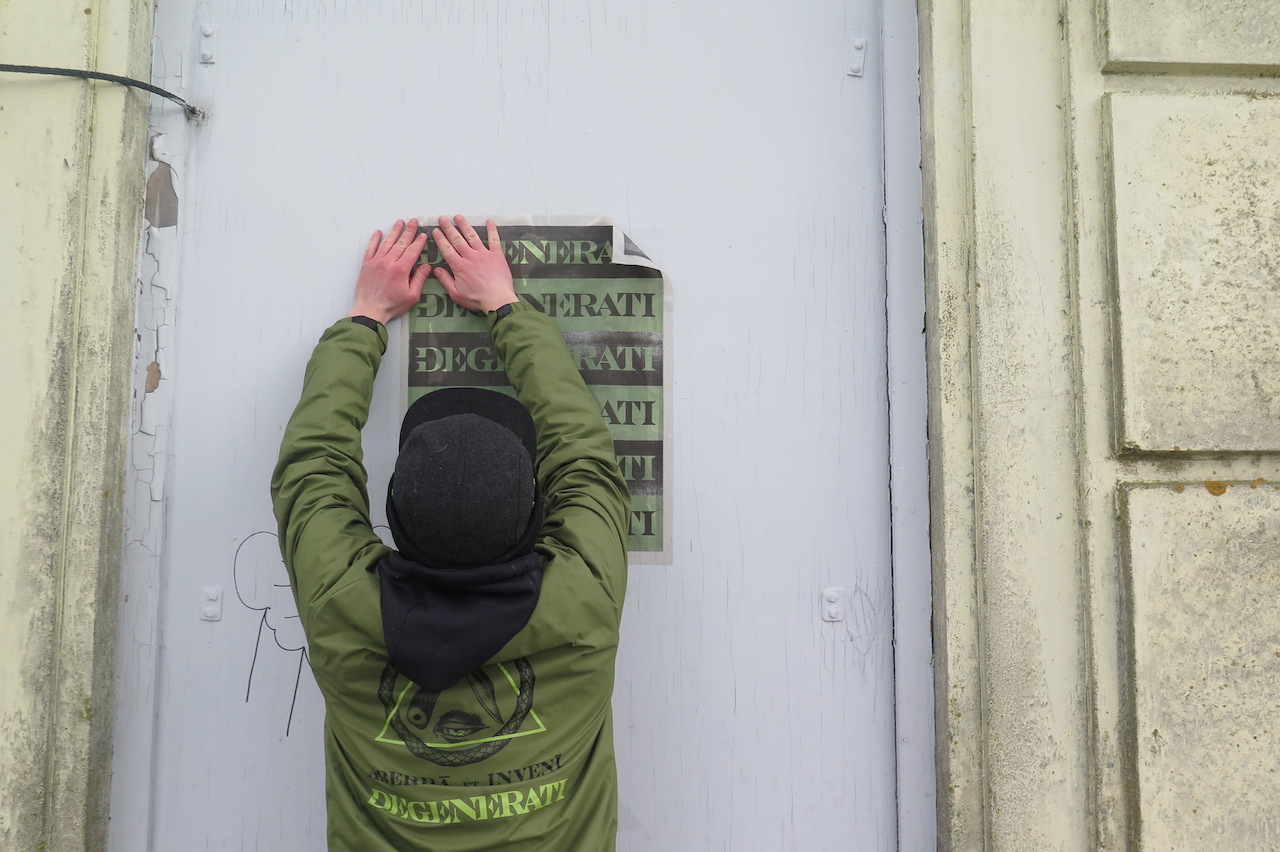 How are you working in the European market?
We are using an established network of reps and distributors to specifically target snowboard centric shops that identify with the brand's DNA.
Doing anything interesting with POS?
Currently nothing novel, but we designed all hang tags and packaging to have unique shelf appeal which adheres to the brand's visual identity.
Are you working with an athlete team?
We have a team of riders who reflect who we are and the things we care about. Riders who have traded customs and traditional comforts for life on the road spent chasing the thrill are the cornerstone of the brand. The team is a natural reflection of those ideals. Oivind Fykse, Tobias Himmelstrup, Corey Caswell, Jesse Gomez and Tony Vesscuso to name a few.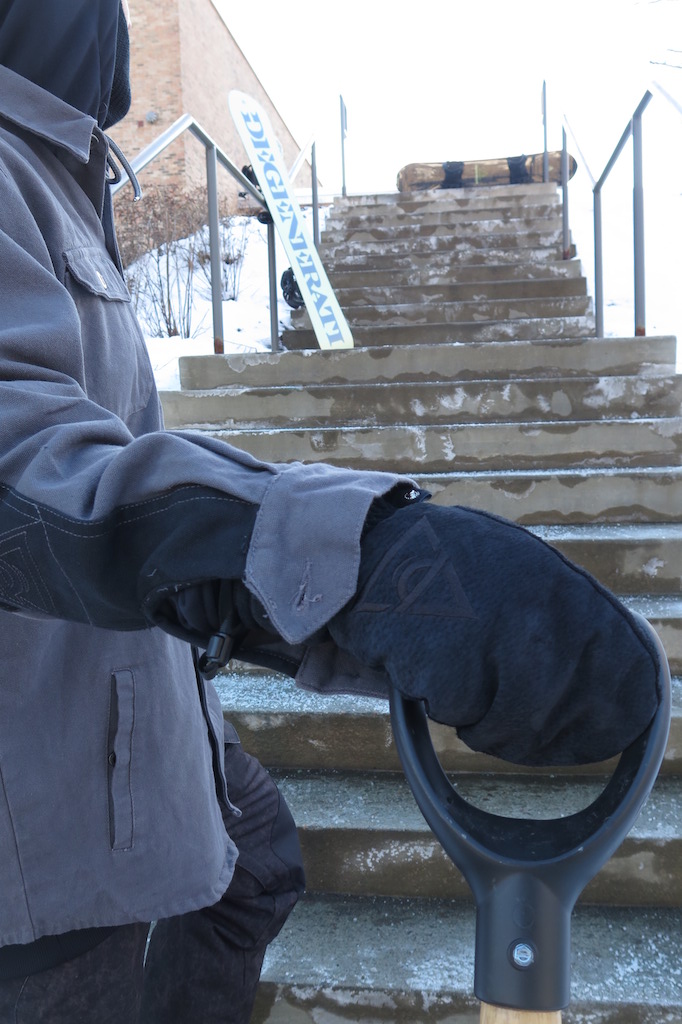 What other marketing are you running?
We are primarily utiziling Instagram, the inherent clout of our team riders, reps and the quality of the product itself.
Why should retailers sell your brand?
Because snowboarding is and always will be for the bold and the ones who put snowboarding above all else. The ones who decide to rally the van eight hours just for one spot, the ones who will surf couches and pay rent in beer rather than be bridled by a 'real job'. The Degenerati is for senstation seekers who live to ride. The gear is minimal, highly functional and all designed to work as one kit, equally at home on the hill or at a house party.
What are your views on the current state of snowboarding?
Less talk more boarding and the rest will take care of itself.
Why and where did the need for The Degenerati come from?
The inception of the Degenerati was brought about from a visit to Portland, OR to ride Mt. Hood. We noticed there was something different going on with the crew out there. They seemed to know the best shortcuts and life hacks for every occasion; where the drink specials were, when the sidehits at Hood were going to be prime, where to stash their lunch on the hill, how to skate past the lifties and ride for free. Pretty much living the dirt bag boarder program but doing it in style, making everything look easy.
Ultimately the word was coined during some permutation of late night nonsense and found its way onto the 2016 Rome Artifact, Artifact Rocker, Katana Binding colourway and the coaches jacket. The response to the term was instant and we knew we had something special on our hands. As we began designing the 2017 Rome collection we realized Degenerati needed room to breathe on its own, thus spanning the beginning of The Degenerati.
Please explain the ideas behind your designs – is there any symbolism going on there? A running theme for seasons to come?
The visual direction behind Degenerati is steeped in mystism and the occult. The idea of a degenerate illuminati centres around being all knowing but mostly concerned with cheap thrills and steep hills.
The primary mark, the eye logo, is very much based on the Eye of Providence which is traditionally said to represent the all-seeing eye of God overlooking humanity. Our version has had a long night or two and isn't so impressed with what it's seeing.
The secondary logo incorporates a more detailed eye surrounded by an Ouroboros. The Ouroboros, or snake eating its tail, is a symbol of the cyclical nature of time and how we are all destinted to repeat our pasts. Time is a flat circle so why not enjoy ourselves?
The product itself is all designed to incorporate these visual elements while being rugged, classic snowboard focused gear.
Where are you manufacturing your products?
We operate out of a network of ever rotating caves, bioluminescent swamps and abandoned quarries.