Doughnut Backpacks/Bags SS18 Preview
Retail Buyers Guide: Bags & Backpacks 2018
CATEGORY: BAGS
BRAND: DOUGHNUT
INTERVIEWEE: JARROD CLARKE (EU BRAND MANAGER)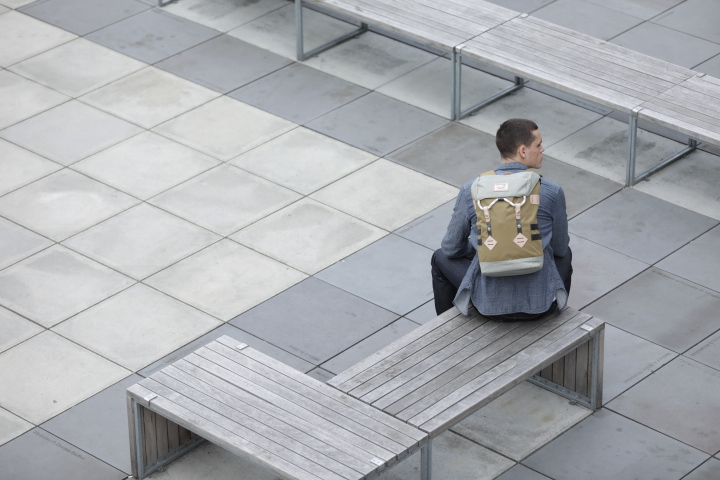 MARKET
What are your main price points for next season?
We will start at 55 euros and most of our key price points will be between 60 and 85 euros RRP.
How are you segmenting your backpack collection?
Not particularly but we do offer some styles in heavy nylon and CORDURA branded shell fabrics.
What general trends are you noticing?
There is a trend away from the heritage look, and a definite move to contemporary styling such as roll-top bags.
What do kids want from their back to school backpacks?
Kids want a bag big enough for their books to go in, and it's becoming much more important to have a separate partition for laptops. Parents are looking for a well-constructed quality bag that will last.
MARKETING
What is your collection theme and which stories are you telling to get customers stoked on boardsports backpacks?
Our theme is to have a casual/street influence that crosses over to everyday use. Travel is also a key message – we use our hashtag #pack your dreams which is very well received.
What makes this product category important to your brand?
We are in discussion with 3 skate brands to work on a collaboration bag – each brand will make their own version/colourway of the same bag.
Our intention is to offer something a little different to what's already out there – which is what is being asked for from our customers. We already have a strong base in the sports active sports market as we are already stocked in some nice stores such as TITUS in Germany and will soon be supplying Blue Tomato as well.
TECH / ECO
Which technical features are you the most proud of?
On our styles called COLORADO we incorporate original climbing rope into the top flap attachment – it isn't particularly technical but customers really like it.
Most of our bags have separate zipper side entrance into the main body of the bag on one side. And on the other size there a specialized laptop compartment passed both sides. This is a really useful feature when traveling through airport security – a small detail but well appreciated. We have also introduced an ALL BLACK range which features stealth like features across 6 different bag shapes.
What are you doing with materials, colours and textures?
In the brand's homeland of Hong Kong they love the really bright pastel colours. But for the European market we are using more earthy tones as well and the usual shades of greys.
Our CORDURA bags are probably the best value out there in the market and we will continue to expand the range with this fabulous fabric. It's still the matt/soft finish textures that our customers like.
BEST SELLERS
Please name and describe your 3highlight pieces and items that retailers should definitely order.
Our best three styles are:
MORRIS – a medium backpack with contrast taping, multiple internal pockets and a classic outdoor look.
COLORADO is a bigger volume bag with the rope detail already mentioned, double side access for laptops and super comfortable strap detailing.
MACAROON in all its various guises is ever popular for college and everyday use.