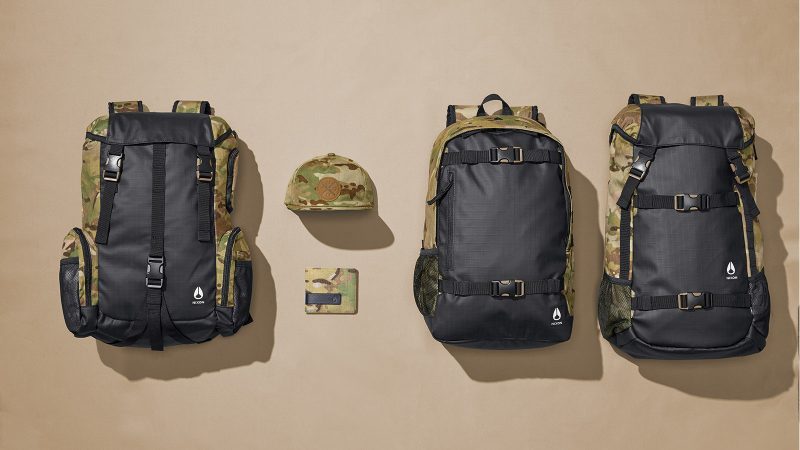 Nixon Backpacks/Bags SS18 Preview
Retail Buyers Guide: Bags & Backpacks 2018
CATEGORY: BAGS
BRAND: NIXON
INTERVIEWEE: DUKE JOHNSON (DIRECTOR OF PRODUCT)
MARKET
What are your main price points for next season?
$55 – $75 USD.
How are you segmenting your backpack collection?
We segment our bags by functionality and by consumer type – style/sport.
What general trends are you noticing?
For 2018 we'll be using different materials in order to create depth within a solid color. For example, we are doing a custom jacquard with artwork from Andy Davis. It is a tonal print but the jacquard adds depth and interest to the fabric.
What do kids want from their back to school backpacks?
Durability and functionality. Kids are packing a lot into their bags the we are making sure there is a place for everything.
MARKETING
What is your collection theme and which stories are you telling to get customers stoked on boardsports backpacks?
Camo is still trending strong at retail and we are bringing in a Multicam print that gives a tactical take on some of our more essential pieces for early '19. We worked with California artist Andy Davis for our Spring collection, incorporating his artwork into the fabrics for depth. For late spring/early summer you'll see a fun Rasta print in the mix, too.
What makes this product category important to your brand?
We are a premium accessory brand and our bags give us a balance to the offering while still reaching our core consumers in a way that is meaningful.
TECH / ECO
Which technical features are you the most proud of?
We take pride in the little details but the Waterlock, our surf bag, comes with a changing mat that is a tie to our surf roots and culture as a company.
BEST SELLERS
Please name and describe your 3highlight pieces and items that retailers should definitely order.
Landlock for your everyday, get it done, go to.
The Multicam Collection to give you a tactical spin on some of our best sellers.
Del Mar, an everyday bag that gives you everything you need to go from class, to the skatepark and inbetween.