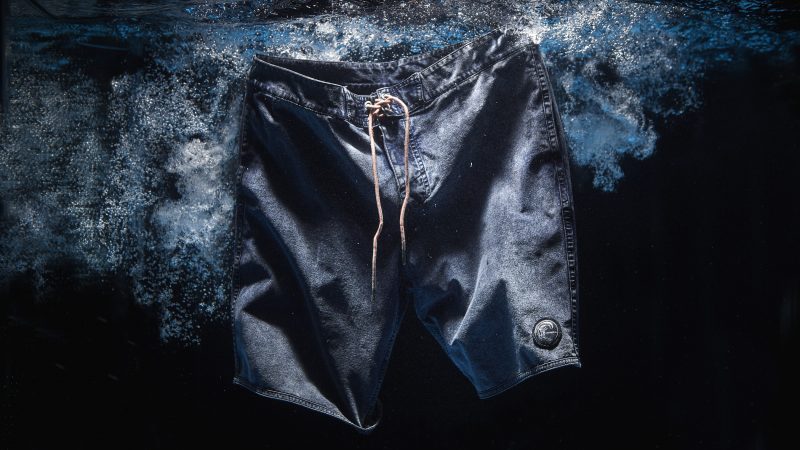 O'Neill Men's Surf Apparel SS18 Preview
Retail Buyers Guide: Men's Surf Apparel SS18
CATEGORY: MEN'S SURF APPAREL SS18
BRAND: O'NEILL
INTERVIEWEE: JAN LINDEBOOM, BUSINESS CATEGORY MANAGER MEN'S
How has the Surf Apparel segment evolved since last summer season in terms of products, categories and SKUs?
We have put more focus at functional gear that you can wear throughout the entire season: fleeces that keep you warm and dry, hybrid wear that you can wear in the surf and on the street. Categories like Hybrid Series have increased. (HYBRID is our multifunctional items that you can use for Surf & street and/or street to mountain.) We are releasing more focused consumer-centric collections. Approx 20% SKU reduction.
How do you deal with competition from fast fashion and chain stores?
It's not easy, but with innovation and focusing on our core strengths in technical beach and mountain apparel we can. First sell-in numbers look rather positive so this strategy is working for us.
What are the main trends you see popping in your SS18 Surf Apparel line?
Hybridism. Multi function apparel such as quick dry tees and stretch shorts.
What are the key inspirations behind your collection this year?
With all the crazy stuff happening in the world our inspiration mainly came from finding freedom, getting creative and having fun.
What are your colour palettes for men's SS18 season?
Military: military green/black/white/washed out berry
Brights: blue/yellow/pink/green
Pastels: pink/blue/mint
Neutrals: blue/navy/beige/white
In terms of fabrics and materials, which new stuff are you working on for next season?
In our boardshorts and hybrid shorts collection we have focused at improved stretch, water repellency and recycled materials. We are offering materials from bionic yarns made from collected plastic waste from the ocean, we are working with ECONYL, who recycled old fishnets into nylon. And then recycled polyester for the bulk of our shorts.
One of the novelties for next season is our Denim hybrid boardshorts. A boardshort made from the lightest and stretchiest real indigo denim. This denim fabric is developed together with ISKO denim and has been washed and treated with Martelli. The result is great and will not only please surfers but also the denim crowd. And let's be honest: who does not like denim?
In terms of prices, which demographic do you target?
We target at 59-79€ for technical boardies. And Stretch Volleys for 49.99 €
Majority of the Tees 25-29 €.
Hybrid tees: 29-39€
Tech fleece: 99 €
Please take us through 3 of your key products that retailers should put on their order sheets.
Denim Hybrid Boardshorts (this is for selected retail only)
Hybrid tees. Half dome tee.
X-kinetic fleece
How do you make your business more eco-friendly ?
We strive to make our business more sustainable, we are not there yet, but we are making steps. Currently more than 50% of our boardshort styles are made from recycled materials. We strive to increase the % of fabrics made from waste (ocean plastic, fishnets etc). "this is called O'Neill BLUE" >50% of our tees are made with organic cotton.