Moskova Co-Founder On Life After Quiksilver & Product Innovations
Started by three pro surfers (Miky Picon, Patrick Beven and Jeremy Flores) and a senior Quiksilver excec (Juan Gonzalez-Vega) in 2009 Moskova set to produce high quality underwear for the action sports industry. Housed under the Quiksilver umbrella meant their early days saw them benefit from back office synergies spanning production expertise to marketing, but now the company trades independently, owned by a private group of individuals including the four original founders with HQs in Biarritz, France and Costa Mesa, California.
SOURCE caught up with Juan Gonzalez-Vega, formerly of Quiksilver who talks us through the transition from being a publicly owned to private company and explains how Moskova are not just staying relevant but are working with products which exceed demand.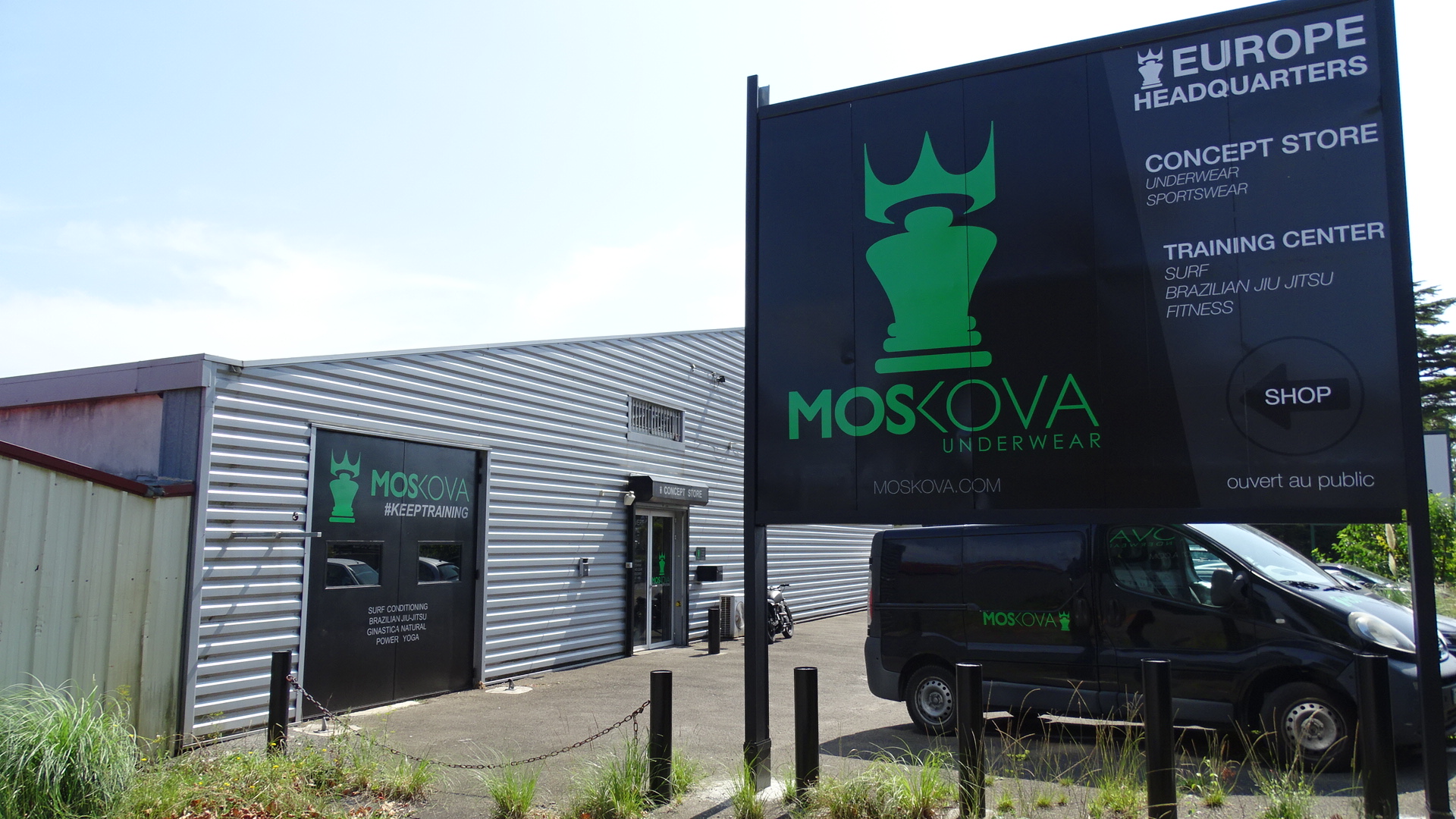 Please could you give us a history of the brand – who started the brand and who the current owner is.
Moskova was founded in 2009 by Miky Picon, Patrick Beven and Jeremy Flores, three professional surfers, and me (Juan Gonzalez-Vega) a senior executive working for Quiksilver at the time.
It was the perfect combination since the surfers would bring an outside vision and marketing ideas from their travels around the world and I would organize all the ideas into a well-executed business plan.
"The beauty of it all is that we were able to use Quiksilver's apparel making expertise and we were able to achieve a very good product in very little time. There was also a tight crew of Quiksilver's employees that heavily contributed to the success of the brand at that time."
We were able to create a reputable brand in a couple of years that made some of the best underwear in the world with a great image, not only in surfing, but also skateboarding, snowboarding, freestyle motocross, BMX and what was a novelty at the time: training and Brazilian Jiu-Jitsu. It seems obvious now but in 2009, the action sports industry was not really focused on training and because of our team that all trained hard to become better athletes, it just naturally clicked and we had a training range composed of training tops and shorts, yoga wear for girls, etc…
Just when the brand started to gain good momentum in the shops, there were new strategic moves at Quik and the brand was put up for sale along with other small brands in the group. To cut a long story short, the brand was bought back and today it belongs to a private group of individuals including the four original founders with HQ offices in Biarritz, France and Costa Mesa-California-USA.
Because it has been the same people involved from the beginning of the brand, nothing has changed in terms of brand direction and business vision.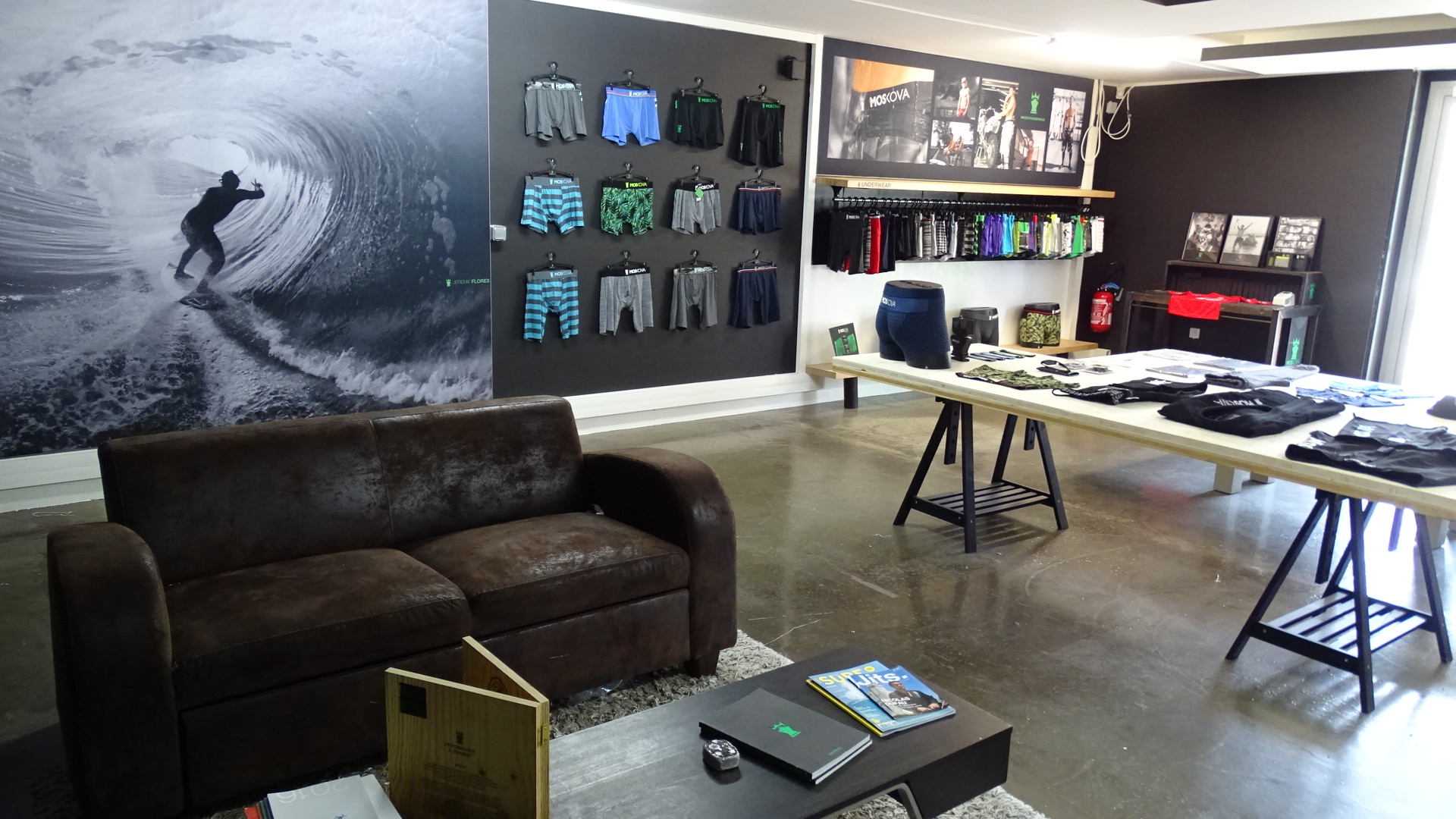 Tell us about your product offering.
Underwear is still the core product that we make and we make underwear for your everyday life composed of many technical features that bring comfort and style. We offer cotton and polyamide fabrics, multi-panel technology specially with a horizontal back panel made of a stretchable fabric that makes your underwear stay on during your day and/or sports activities. We also have double layer cotton lining in the crotch area for increased hygiene and freshness even when wearing a polyamide fabric style.
We also develop training specific underwear with high tech breathable fabrics and increased compression for maximum performance and make apparel and accessories with a emphasis on functionality and style for your "before and after" surf or training activities.
And of course, we naturally developed training products such as compression rash-guard tops, cross-training shorts, etc… to meet the demand of our athletes who train regularly.
All our products are made to meet our needs and we would not put our logo on anything that we wouldn't use or wear.
For example we make a limited edition BJJ Kimono once a year because we do Jiu-Jitsu. So the idea is to make it for ourselves and make some extras available to the public on a first come first serve basis. The Kimonos go on sale on a particular day and sell out within hours, the demand is just unbelievable. We don't make more, when they sell out, they sell out and you have to wait another year until we decide to make another Kimono for ourselves. We are not a kimono brand.
Keep in mind that many professional surfers are BJJ practitioners at a high level, obviously Miky Picon (brown belt), Patrick Beven (black belt), Jeremy Flores (blue belt) but other surfers like Michel Bourez (purple belt) and even Kelly Slater (blue belt) recommend that parents put their kids to practice jiu-jitsu as a form of healthy and respectful lifestyle.
We believe the recipe for the success of our products is to make products with passion that serve a real need and that are aesthetically correct using our logo in the most refined possible way.
And who do you have as ambassadors for the brand?
We are a surf/action sports brand with an emphasis on training and we are lucky to count some of the best athletes in the world in their respective sports like Jeremy Flores in surf, Tom Pages in freestyle motocross, and numerous celebrities and athletes that we cannot officially claim but love and wear our product like Sebastien Loeb, Bixente Lizarazu, etc… To give you an idea, half of the CT surfers are not sponsored by us but wear our product!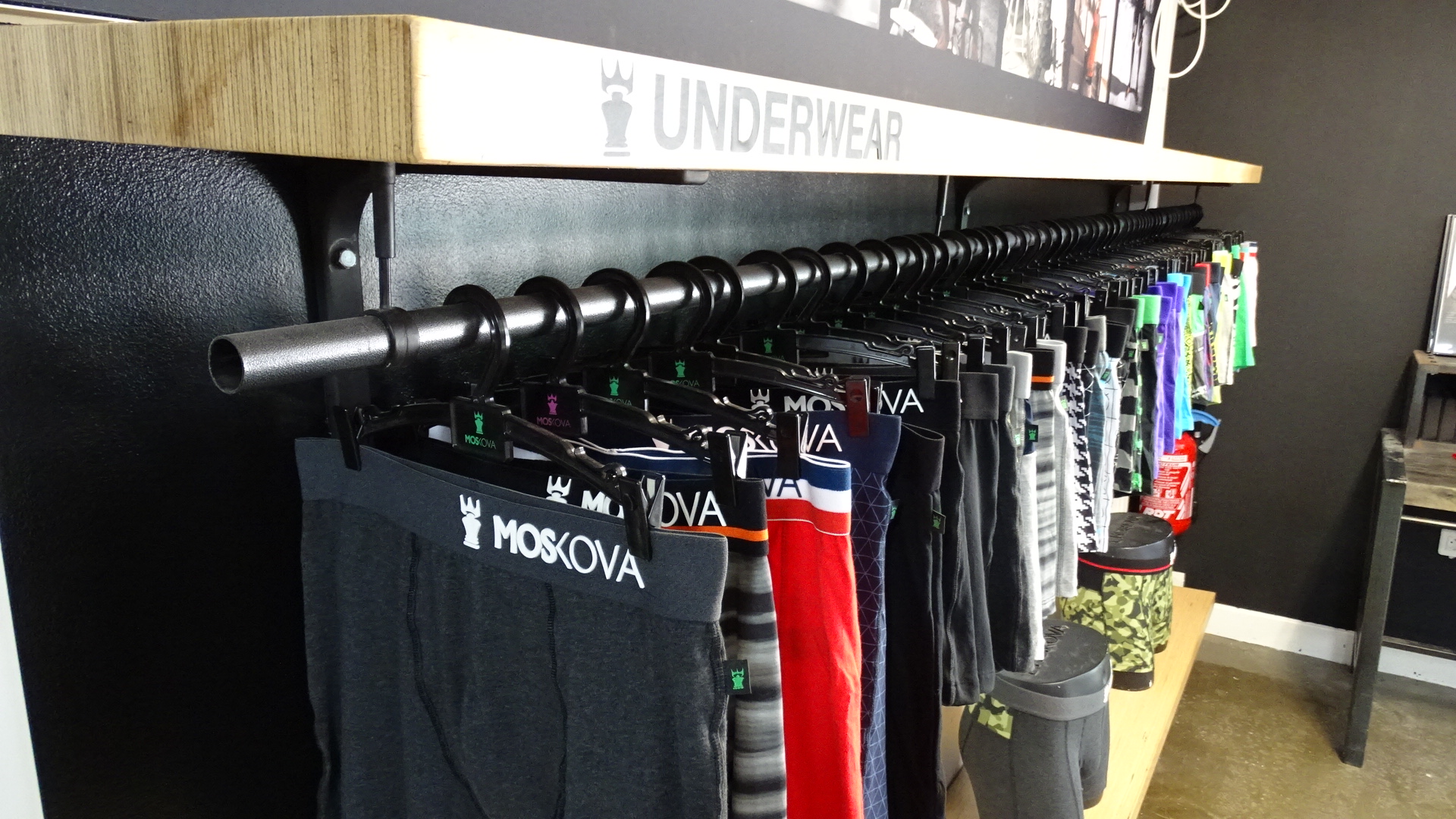 Tell us more about your HQ and training facility.
We have built our HQ to meet our needs. We are strategically based in the South West of France and Southern California to be close to the surf but our HQ's have our offices, showroom and a state of the art training facility, all within the same space.
The training facility that we like to call the MOSKOVA #KEEPTRAINING STUDIO, is a private facility available to our athletes for their training needs, whether it is to prepare for a competition or their daily training rituals. We also open the facility to the public on specific days/times of the week with Yannick Beven's BJJ Academy with classes for adults and kids as well as Yoga/Pilates and Metafit classes for surfers.
We also have training facilities in Fuerteventura, Canary Islands with Teiva Joyeux that offers surf and training seminars as well as partnerships with many training facilities like the Boardriders in Capbreton, France and Ericeira, Portugal
We use our showroom as a concept store open to the public for Moskova fans that like to come in, look at the whole collection of products and talk story and have a coffee with us. Many times they get to see/meet our athletes too.
Company Info:
Our products are available online at www.moskova-europe.com as well as premium stores in Europe.
Our HQ address is : 7 Rue Chapelet, Zone de la Négresse, 64200 Biarritz, France.
Our Facebook is @moskova
Our Instagram is @moskova_europe