T-Rack Fastening System Converts Your Bike Into A Smarter Transportation System
The innovative T-Rack fastening system has been designed to allow the easy transportation of inconvenient and bulking items whilst riding your bike. The team will be launching their Kickstarter campaign on November 11 2017.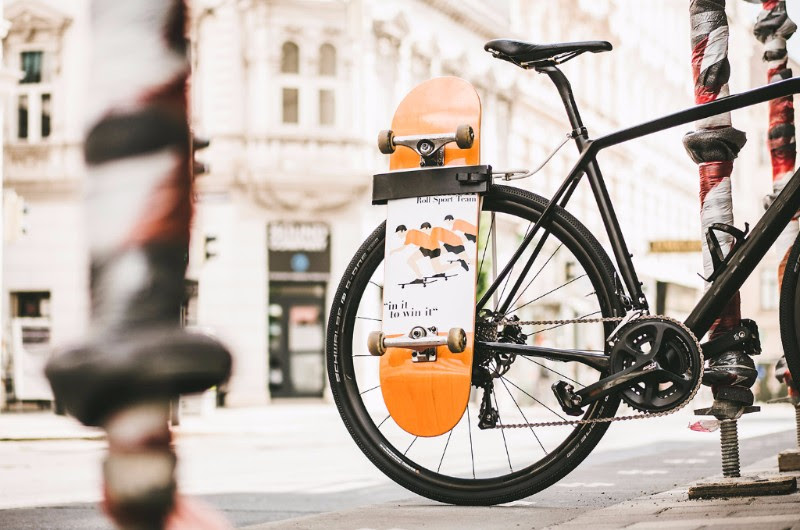 Possibilities
The utilisation of the T-Rack is not only confined to skateboards but also encompasses items such as tennis rackets, skis, broomsticks, micro-scooters, hockey sticks and even two-handed swords. The incapacity of hauling unwieldy belongings by bike is now a thing of the past.
The Design
The T-Rack's design allows it to naturally adapt to any type of bicycle rack and hence will not compromise the style of your two-wheeled sweetheart. The main focus regarding design is easy and uncomplicated usability. The simple, one handed operation of the T-Rack allows for an unbelievably straightforward and uncomplicated appliance, making the T-Rack your perfect companion for everyday travelling. To guarantee durability, we just use high quality materials like 6061 aircraft grade aluminium and stainless steel.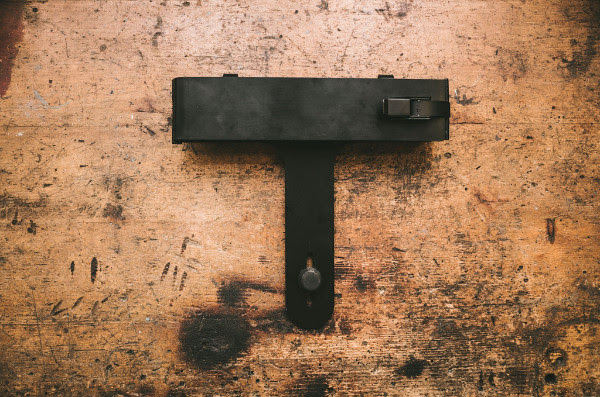 City Life
No matter if you're on the way to the lake with your fishing rod or en route to practice with your hockey stick, the T-Rack will get you and your equipment quickly and safely to wherever you need to go and at the same time also enables you to lead a more sustainable and enviromentally friendly lifestyle  by abstaining from using a car. The T-Rack, does not only make your life easier but  is also an important contribution to the environment.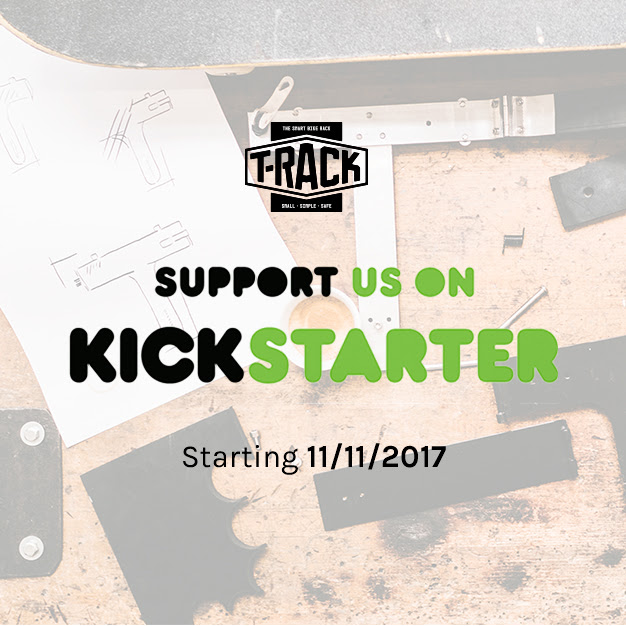 The T-Rack will be available from the 11th of November in our crowdfunding campaign on www.kickstarter.com!